Susan Jane Dillingham Known as Samantha Lewis is a famous former actress of Hollywood. Samantha was highly popular in the 80s. Samantha's performance in the movies, Mr.Success and Bosom Buddies is remembered even now.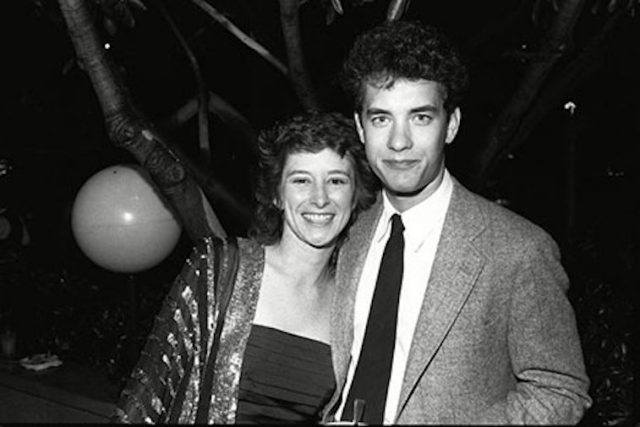 Samantha is the first wife of an American actor and filmmaker, Tom Hanks.  He is known for his comic and dramatic role.
Samantha Lewes Birth and Death
Samantha Lewes was born on November 29, 1952, in San Diego, California. She is no more with us, she died at the age of 50 on March 12, 2002, in Sacramento.
How did Samantha Lewes die?
After the divorce, Samantha was diagnosed with bone cancer. The news devasted the whole family, mainly Tom Hanks.
Tom Hanks tried his best to save Samantha. He paid all the medical expenses. In fact, he hired some of the best doctors in the world but could not succeed. Cancer affected her brain and lungs and there was nothing more they could do but see her die.
Samantha Lewes and Tom Hanks: Marriage and Divorce
It is said that before marriage Samantha Lewes and Tom Hanks were school friends. Both of them were acting students at Sacramento State University. Their friendship didn't take too long to change them into sweethearts.
Samantha and Tom tied the knot in 1978. At the moment, Tom was 23 and Samanta was 27. They were regarded as a perfect couple of their time.
Everything was going well but however, the couple started living separately since 1984 and divorced in 1987. It is believed misunderstanding and complications led them to separation. However, the reason was kept secret for a long time until one fine day Tom revealed it. According to Tom, loneliness played a prominent role in getting married at a very young age, and it was too early to take such responsibilities.
"I was too young and insecure. I was 23 and my son Colin was already two when I married for the first time."
He added,
"I was looking for something I had not found as a kid, and a broken marriage meant I was sentencing my own kids to the sort of feelings I had at their age."
Tom himself was a child of divorced parents and felt guilty for his children seeing them go through the same circumstances as he did.
Samantha Lewes and Tom Hanks's Children
The lovely couple welcomed their first son Colin Hanks in 1977. After four and half years later, Samantha gave birth to a lovely baby girl, Elizabeth Hanks in 1982.
Colin Lewes Hanks is also an American actor and documentary filmmaker like his dad. He has played a role in movies like Preston in King Kong, Orange County, Troy Gable in The Great Buck Howard and Oliver in The House Bunny.
And Elizabeth Hanks is a successful writer and editor. She was seen as a child artist in a movie but as she grew up, she had her own plans.
Samantha Lewes Charged Tom Hanks for Harassment
Tom Hanks has opened up about his first married life. He cheated Samantha and had an affair with Rita Wilson while they were co-actors.
After getting divorced from Samantha, Tom Hanks got married to Rita Wilson in 1988. But, Samantha decided not to marry again and took care of her children.
After marrying Rita Wilson, the shocking news buzzed and created an impression that Tom Hanks harassed and tried killing his ex-wife. Samantha Lewes filed a court case asking for a restraining order against Tom.
She also adds,
"My husband has repeatedly verbally abused and humiliated me during the past 90 days in my home. This caused me to suffer great emotional distress."