Fresh Perspectives On Wellness: A Must-Read Book By Best-Selling Authors
by
NIKIYA BIGGS
| VIEW 758
Stay on your toes, wellness enthusiasts! The world-renowned doctors behind the groundbreaking documentary Forks Over Knives have released their latest masterpiece - Wellness to Wonderful - and it's already creating a buzz in the health and wellness community.
Dr. Alona Pulde and Dr. Matthew Lederman have teamed up to provide a practical guide to living a healthy, vibrant life that challenges traditional notions of wellness. Now, you might be thinking, "What's so different about this book?" Well, my friend, Drs.
Pulde and Lederman have taken a revolutionary approach to wellness that incorporates authentic connections with family, friends, colleagues, spirit, and the natural world. They believe that traditional healthcare models fail to consider the measurable impact of these connections on our overall well-being.
And they're not just spouting empty words - they're co-founders of Whole Foods Market's Medical and Wellness Centers and New York Times Best-Selling authors!
Integrating Healthy Habits: Your Path To Wellness To Wonderful
So, what can you expect from Wellness to Wonderful? It's a comprehensive guide that will give you the tools you need to achieve a life full of vitality and purpose.
This book challenges the typical definition of wellness and helps you rethink your well-being from the ground up. With practical advice and clear explanations, you'll learn how to integrate healthy habits into your daily routine, cultivate meaningful relationships, and find joy in every aspect of your life.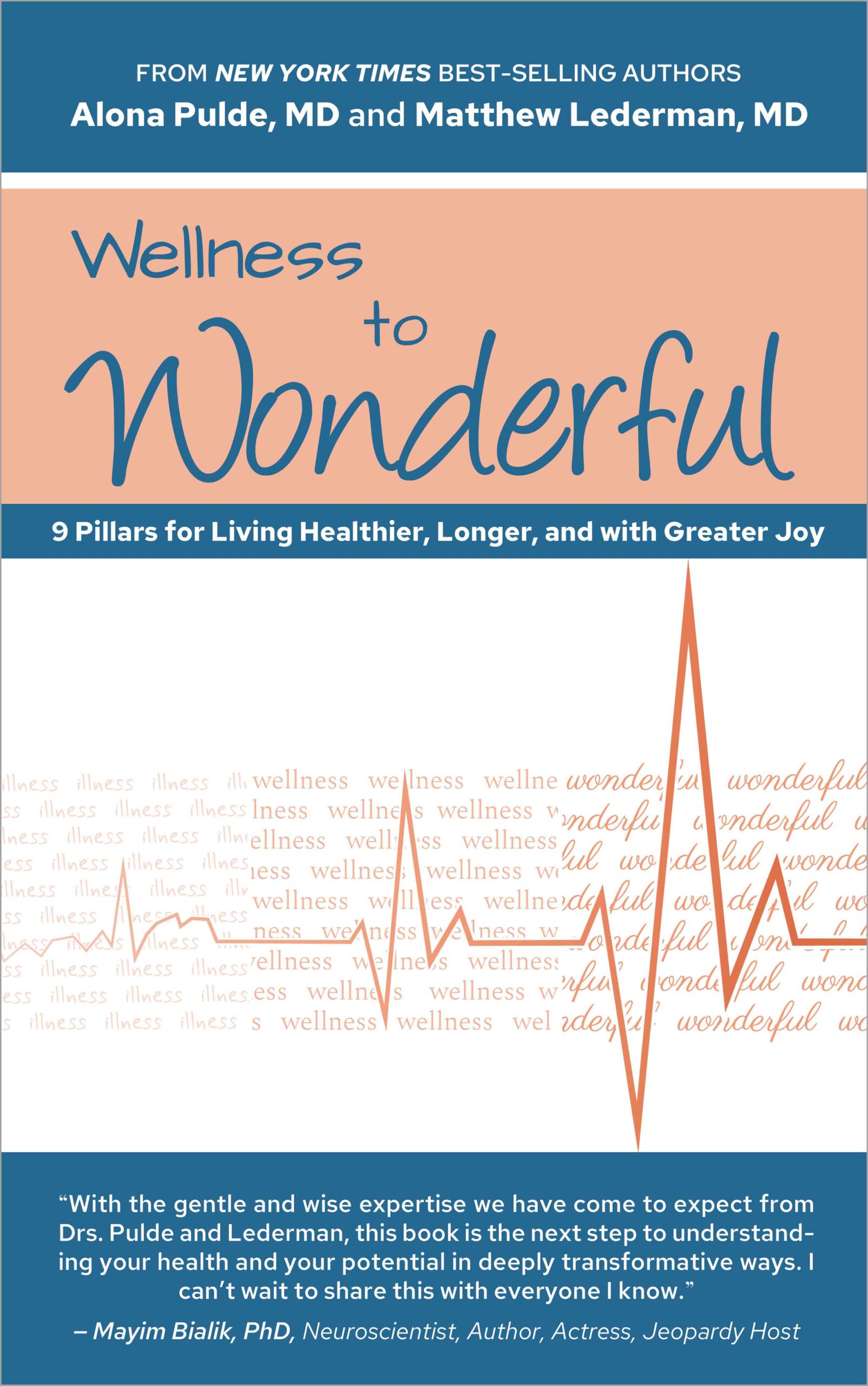 Wellness to Wonderful is a game-changer for anyone looking to live their highest quality life. So what are you waiting for? Grab a copy, and let's start on the path to wellness! These medical professionals have spent years treating chronic illnesses using their unique diet and lifestyle medical practices.
They have co-authored several books, including The Whole Foods Diet, The Whole Foods Cookbook, and the NY Times best-seller, The Forks Over Knives Plan.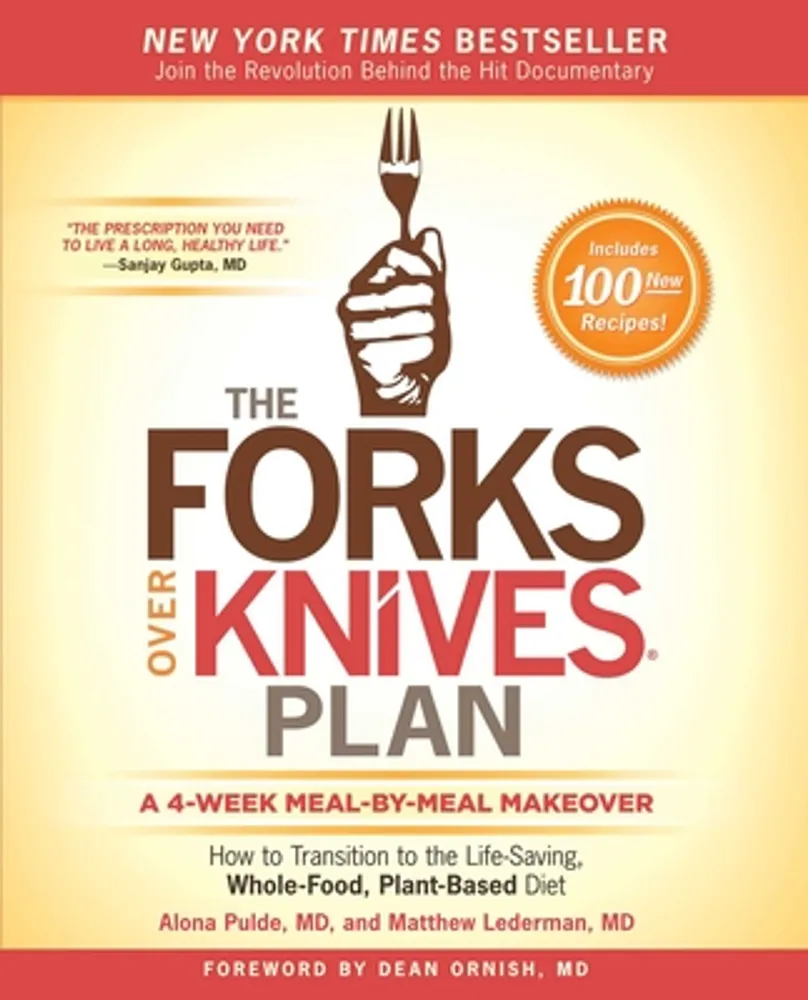 The Holistic Approach: What Sets Drs. Pulde And Lederman Apart?
What makes their approach to health and wellness stand out? According to Pulde and Lederman, it's all about holistic thinking.
They believe that true health and well-being transcend beyond just physical wellness and involve an authentic connection with family, friends, colleagues, spirit, and the natural world. In addition, their approach has successfully treated various chronic illnesses, including diabetes, heart disease, auto-immune disorders, and obesity.
So why not try their approach? With their wealth of knowledge and experience, Drs. Pulde and Lederman can help you achieve optimal health and wellness. "The conventional healthcare system is really focused on taking someone that's hurting and getting them back to their baseline, even if that's mediocre.
Our goal is to get you to 'Life is Wonderful,' says Matthew Lederman, MD, co-author of Wellness to Wonderful and co-founder of WeHeal, along with Dr. Alona Pulde. Pulde adds, "WeHeal comes from our hearts but also from studying and implementing complementary practices that enhance the benefits of diet and lifestyle.
And ultimately empowering our clients too to achieve optimal health while experiencing a state of 'Life is Wonderful.'"
From Book To Reality: Introducing WeHeal
The phenomenal book, Wellness to Wonderful, is a down-to-earth guide filled with relatable guidance and useful advice that will help you achieve a healthy and vibrant life.
Oh, but there's more! Drs. Pulde and Lederman have taken their book's principles and brought them to life in an innovative virtual healthcare model called WeHeal. Picture this: a platform that revolves around nine fundamental pillars of health, including self-care, nutrition, activity, play, sleep, family & friends, work, spirituality, and the natural world.
It's like having a comprehensive roadmap to well-being right at your fingertips. But does it actually work? The answer is a big YES! These Florida-based physicians proudly showcase incredible results, including the reversal of chronic illnesses like type 2 diabetes and heart disease, substantial weight loss, and an overall boost in well-being.
The WeHeal Platform: A Blend Of Western & Eastern Medicine
Now, let's dive deeper into the magical world of WeHeal. This innovative platform is staffed with a dream team of physicians and educators who are trained in nutrition and well-versed in compassionate communication and a variety of complementary treatments.
We're talking about the perfect blend of Western & Eastern Medicine, Nutrition & Lifestyle Medicine, Mind-Body Medicine, Polyvagal Theory, Trauma-Informed Care, and Somatic Awareness & Pain Reprocessing. With their expertise and guidance, you'll have all the tools you need to unleash your full potential.
It doesn't stop there. WeHeal offers a multitude of exciting features to cater to your individual needs. Imagine virtual one-on-one consultations with top-notch physicians who guide you toward optimal health. You'll also have access to health and wellness mentoring, cohort classes, stimulating sessions, and support groups.
It's like having a personalized team cheering you on every step of the way.
With Pulde and Lederman's book as your guide and the remarkable WeHeal platform at your disposal, the possibilities are endless. Say goodbye to chronic illnesses, excess weight, and feeling anything less than your best.
Leading Health Professionals Support Wellness To Wonderful
This book is broken down into chapters dedicated to each of the model's core pillars, making it easy to follow and implement into your daily routine. And the coolest part? You'll see results in no time!
But don't just take our word for it - Wellness To Wonderful is receiving huge accolades from the top wellness experts, including: Dean Ornish, MD, President and Founder of The Preventive Medicine Research Institute, Clinical Professor of Medicine at UCSF Neal D.
Barnard, MD, FACC, Adjunct Professor of Medicine, George Washington University School of Medicine, President, Physicians Committee Washington, DC T Colin Campbell, Ph.D., Professor Emeritus of Nutritional Biochemistry, Cornell University, Co-Author, The China Study, Author, Whole, NY Times Best Seller
Stoll Recommends "Whole Health" For Optimal Health
Scott Stoll, MD, the co-founder of The Plantrician Project, says the book is a must-read for anyone looking to improve their overall well-being.
With a beautiful tapestry of science, psychology, spirituality, and life wisdom, Drs. Matt and Alona provide readers with a pathway to optimal health. As Stoll states, "Simply the best book on Whole Health on the market today.
If you have been looking for the pathway to health, vibrancy, joy, and peace, then this book is a must-read. Drs. Matt and Alona weave together a beautiful tapestry of science, psychology, spirituality, and life wisdom that makes every chapter an opportunity to discover the secrets of a wonderful life". It's time to embrace a life of wellness and wonder. The journey starts here. Are you in?