Mattyb: How old is he? Check Out His Net Worth, Songs & Girlfriend
by
CELEBTATTLER
| VIEW 844
Youtube is the one social platforms where every age can show their hidden talent but not all YouTubers could make it big in this industry. One of them is Matthew Morris aka MattyB who has caught the attention of all the
United States
as well as worldwide with his hip-hop and pop cover songs since an early teen.
He has more than 11 million subscribers on his official channel. So let's see how much does the young rapper earns and if he has a girlfriend or not?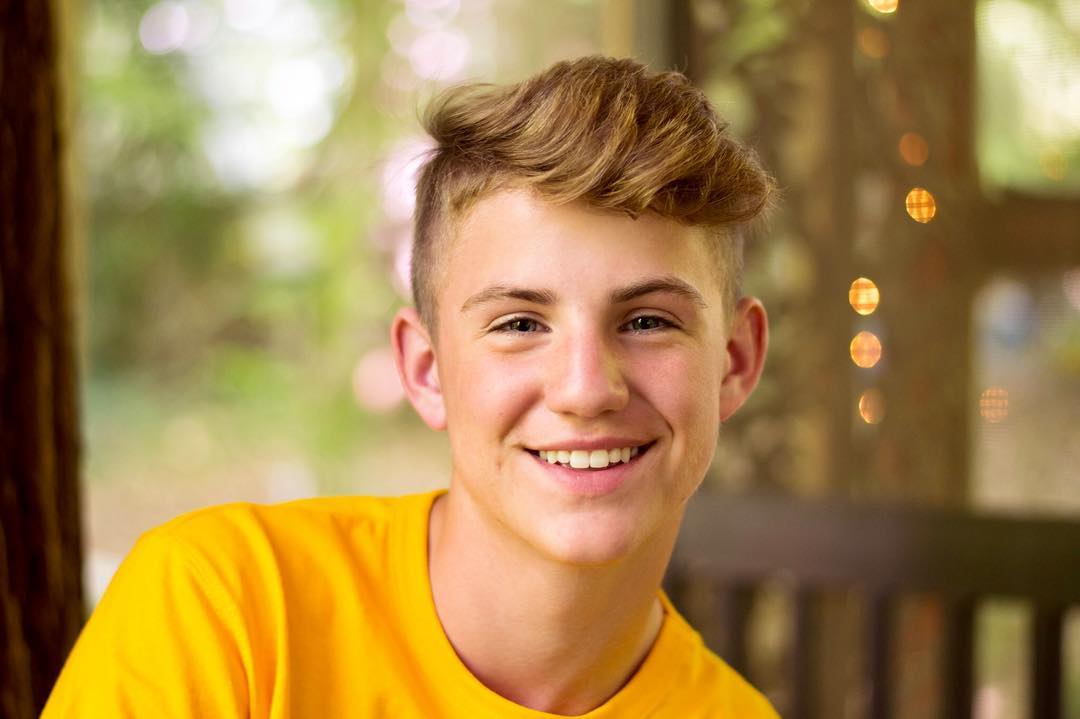 Who is MattyB? How old is he?
Matthew David Morris is the full name of MattyB.
He was born to Tawny and Blake Morris on January 6, 2003, in Atlanta, Georgia, USA. His father is an investor, songwriter and a record producer.
MattyB's mother He has four siblings, Blake Jr, John Michael, Josh, and Sarah Grace.
His older cousin, MarsRaps is a rapper and produces his songs and music videos. Currently, he is studying at Wesleyan School. He loves to play baseball, soccer, and lacrosse and other interests include boxing, arts, and video games.
He has a dog named Milli.
Career
MattyB has knee interest in music since childhood. At the age of five, he first heard hip-hop for the first time and went to learn the dance steps to match the beats. After his older cousin moved in to live with his family, he developed his interest in music and started to rap to his lyrics.
He persistently requested his cousin help him to with his own rap and finally make a music video. In 2010, at age 7, he and his cousin made a cover song of Justin Bieber's "Eenie Meenie" which has garnered over 500,000 views on YouTube and gradually rose to fame.
In 2010, the teen came with another remix "Just the Way You Are" on August 11 featuring Tyler Ward. In 2012, his music video "That's the Way" peaked at 11th on the Billboard Social 50 Chart. As a result, social media pages like Facebook, Twitter, and YouTube has almost doubled the number of followers.
His first original song "Forever and Always" was released in September 2011. As his popularity grew, MattyB aka MattyBRaps made his guest appearance on the television shows like "The Wendy Williams Show" and "Entertainment Tonight." Following years, he continued to appear on television shows such as 'Fox 5 News at 10', 'Today' and 'Dr.
Phil.' MattyB also appeared along with The Rock on 'WWE Raw.' He released his EP titled "Outside the Lines" on YouTube which consists of four original songs. His song "Oh My Oh" from his EP uploaded his channel in September 2015 which has over 94 million views to the date.
How much is MattyB's Net Worth?
MattyB is not only a talented in music but also an excellent student. His net worth is primarily attributed to his YouTube Channel where he has amassed over 11 million followers and 5 billion views.
Additionally, he earns his income via the sale of his songs on the iTunes and other sources. Besides that, he makes his extra money from the tours and Live performances as well as his acting skills. He had performed various places such as live at Six Flags Over Georgia, Centennial Olympic Park, and at a Nascar Event at Atlanta Motor Speedway.
At the age of 11, he signed to the digital network "Endemol Beyond USA." Further, he makes a healthy amount of money from his merchandise where he sells t-shirts, hats and various accessories.
Does MattyB have a Girlfriend?
When it comes in the relationship many of us get interested and curious to know who they are dating with? In MattyB's case, he has hooked up with many beautiful girls but never confirmed his relationship.
He has appeared with many girls on his videos. There was a rumored that he was with the YouTube sensation, Jojo Siwa, who he did a video with.
MattyB with Jojo Siwa As of now, he is no news of dating any girl. He is in his sixteen and currently focusing his career.
Maybe, in near future, he would find his love whom he can spend his lifetime.
Social Media
MattyB is a social influencer and active in all over the social platforms like Twitter, Facebook, Instagram, and YouTube where he has millions of fans following.
MattyB Instagram is @mattybraps. He's also on Twitter and Facebook using his name @mattybraps. On his IG, he has posted many pictures of himself and his family. Also, he shared his latest music videos on his self-titled YouTube channel and IG.
Quick Facts
Full name: Matthew David Morris Profession: Hip-Hop artist and YouTube star Place of Birth: Atlanta, Georgia, USA Date of Birth: January 6, 2003 Nationality: American Instagram: @mattybraps For more updates about the teen star like our Facebook and follow us on Instagram.