Dahm Triplets: Nicole, Erica and Jaclyn Playboy Models, DNA Results & Wedding
by
CELEBTATTLER
Since past years, the possibility of having identical triplets has dropped to an extraordinary one in a million. It is rare and one of shocking news to the world. Today we discussed the three triplets who are gorgeous who began their career together in the fashion industry.
The gorgeous triplets: Nicole, Erica, and Jaclyn have much more in common and also managed to do both career and children at the same time. Let's start from the very beginning and the journey of the Dahm sisters; their rise to fame and how one day in March 2017 changed everything they thought they knew.
T
Dahm Triplets: The Three Sisters
Nicole, Erica and Jaclyn Dahm were born on 12 December 1977 in Minnesota. Their parents must have felt truly blessed to give birth to three identical beautiful daughters. The Dahm Triplets grew up together in Jordan Minnesota and attended Jordan's public schools.
After high school, all three enrolled at the University of Minnesota.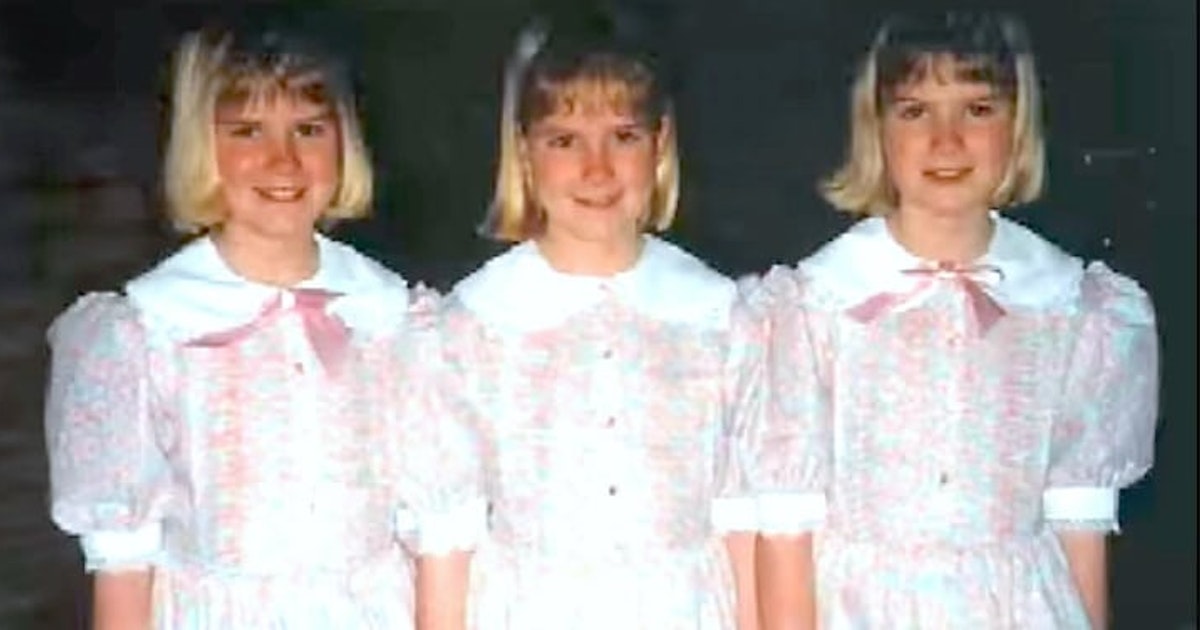 Dahm Triplets' childhood picture From their birth, they have never been parted from each other. Also told that they are almost impossible to apart and all of them have special dot marks in their body.
Nicole was the firstborn child, so she one dot mark. Erica was the second born triplets and has two dot marks. The third triplets, Jaclyn has no dot. Their parents used to distinguish the three girls by their dot marks when they were babies.
Journey From Modeling to Television
From the moment they came into the world, everyone's eyes were on them. People considered them the most beautiful triplets they had ever seen and were mesmerized by them. The Dham triplets have appeared on numerous TV show and movies.
Nicole, Erica, and Jaclyn began their career as a teen model. At age 16, the Dahm triplets appeared in the cover of "Teen Magazines" as the Great Model Search Winners with their matching blonde hair and blue eyes.
Teen Triplets Models This was the first step of their in the modeling industry.
Nicole, Erica, and Jaclyn never imagined that modeling would change their whole life forever. All three sisters went to the modeling agency and decided to take their clothes off for such a well-known magazine. In 1998, the Dahm triplets photographed for Playboy magazine and also appeared in the advertisement called "Girl of the Big Ten special edition."
Dahm Triplets in 1998 Playboy Magazines In the same year, Jaclyn told Playboy that they would never have done this as individuals.
The Dahm triplets are the second set of triplets to be featured in the USA edition after "The Trio from Rio, The Amazing Brazilian Triplets." The three beautiful triplets never planned to be model. After high school, the three enrolled to the University of Minnesota to be nurses in the future and probably working in the same hospital together.
TV Shows
The trio: Nicole, Erica, and Jaclyn appeared on the Boy Meet World in 1999, as the three beautiful women who lived in a dorm room close to Eric and Jack. Later they appeared on the Fox reality show Renovate My family as a Construction Team Expert.
Then all three appeared on the game show Family Feud along with their older sister Lisa and father, Bob. Moreover, the Dahm triplets won the reality competition show House Wars and their prize was the house which they had renovated.
They also appeared on NBC's game show "1 vs. 100" where the triplets played as one mob member.
The Doctors and Health Issues
Dham triplets have appeared on multiple episodes of the syndicated talk show "The Doctors" which appeared on television in the USA, Canada, Mexico, Australia, Ireland, Sweden, and Finland.
The show's producer is Jay McGraw. It discussed different topics, mostly focuses on health and medical issues. After Erica got married to Jay McGraw, all three sisters appeared on the show "The Doctors" where they talked about their lives and health issues.
The viewers loved it and particularly as the girls are so beautiful and intriguing. After that, Nicole, Erica, and Jaclyn made their regular appearances on the TV show and also talked everything from trying to get pregnant to their medical similarities as triplets.
Dahm Triplets: Wedding
Nicole Dahm married to Michael Kelly in April 2009. They have been together almost a decade and is a mother of two children.
Nicole Dahm with her husband and kids Nicole gave birth to her first child at age 32, a daughter, Charlize Elizabeth Kelly on January 2010 and a son, Channing Michael Kelly, born on December 7, 2012.
Erica's husband, Jay McGraw and children Erica Dahma Married an American writer and TV producer, Jay McGraw, son of Dr. Phil McGraw. The couple married on 12 August 2006 and has been together for 13 years. She has two children: a daughter, Avery Elizabeth McGraw, born on March 18, 2010, and a son London Philip McGraw was born on August 31, 2011.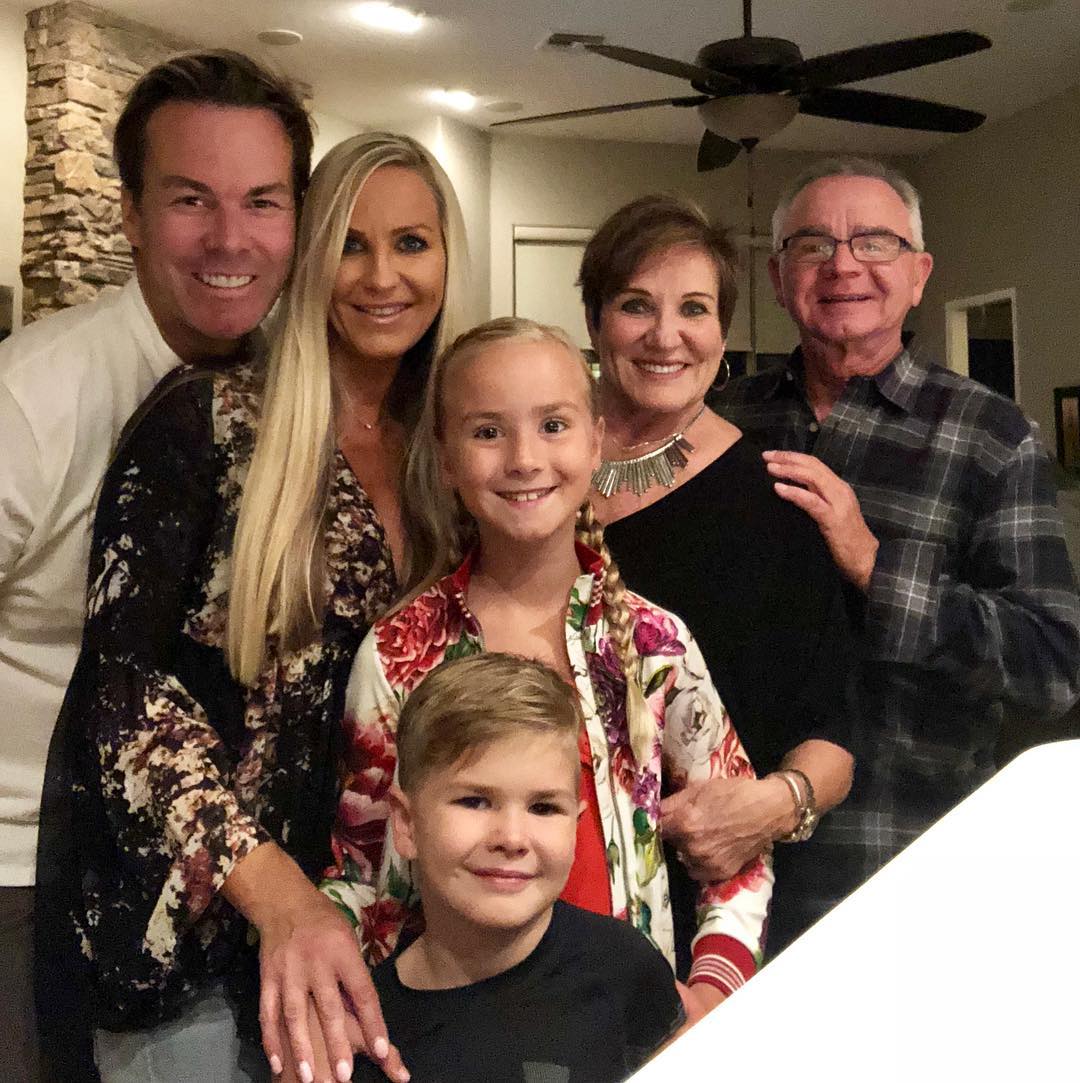 Jaclyn's husband, Billy, and family The youngest sister, Jaclyn Dahm married Billy Dolan in 2002. She and Billy welcomed their first children, Chanel Elizabeth Dolan on 3rd February 2010 and after three years later, they blessed with a son, Jagger Dolan.
Triple Pregnancy
During their time on The Doctors, the triplets rocket the show's rating and especially all three triplets got pregnant at the sane time at the end of 2009 and in early 2010.
Dahm Triplets Baby Bump People were shocked that all three sisters so alike and they carried their babies within the same period.
Of course, this one of the best years for the show, because of them they try out something incredible. Dahm triplets not only carry their babies during the same period but also they gave birth beautiful baby girls in 2010.
Nowadays, at-home DNA and ancestry tests have risen in popularity and it's easy to know, who they are and where are they come from.
In March 2017, the popular show "The Doctors" including Jay McGraw approached the Dahm Triplets to see if they would once more on the show. At that time, the episode would have a different kind of topic.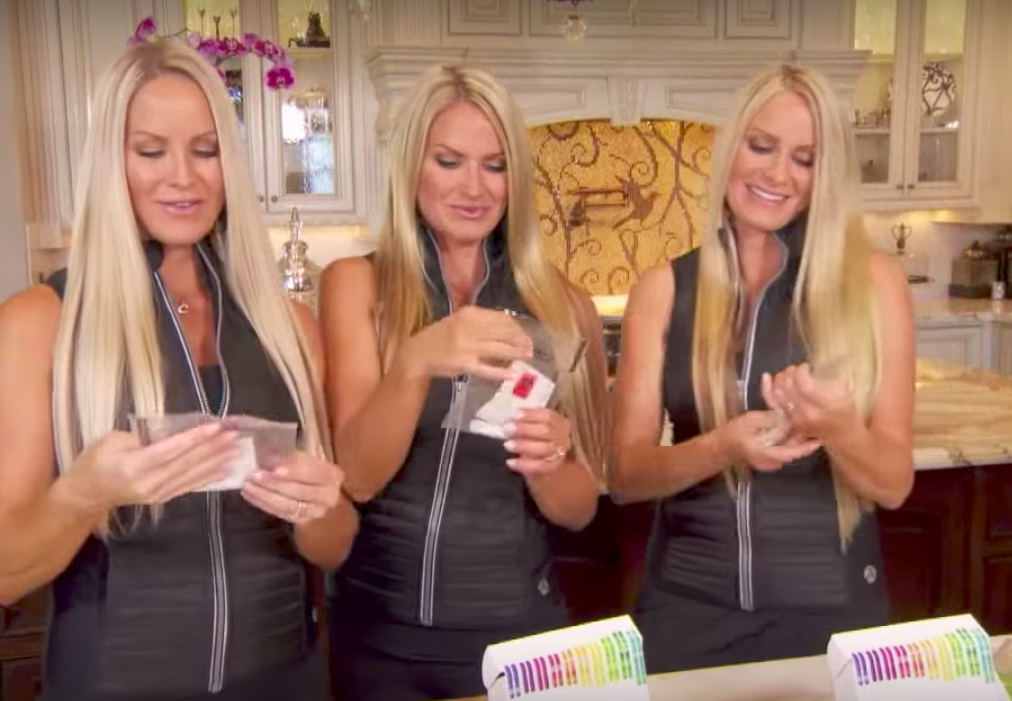 Dahm Triplets DNA Results The Doctors decided to team up with a journalist, Lisa Guerrero from Inside Edition to investigate how reliable an at home DNA ancestry test could be.
The results of DNA completely shocked all the viewers. The three sisters appeared after a few weeks after taking their test on the show to revealed their results of their DNA. The first test was to assure that they were identicals triplets.
The second was that the Dahm triplets wanted to be nurses in the past. Not surprisingly, they look and act so similarly. In fact, the identicals triplets' fingerprints are similar enough to trap the modern technology.
The Dahm Triplets Net Worth
The Dahm triplets earn an enormous money through there modeling career as well as TV shows.
They began their career as teen modeling and also starred for some television series and videos. The net worth of the Dahm Triplets is under review but we are sure that they earn not less than a million. To speak further about their other sources, The Dahm Triplets began their own cooking website called "Triplets Gourmet" which is no longer available.
In addition, they had launched their own website "www,dahmgirls.com" in late 2004 but it is no longer online. You can see their videos on YouTube called "Triplets Gourmet." Their first video is their collection of cooking recipes.
Only one video was made and posted, in 2008. If you want to look closer The Dahm Triplets then follow them on their personal Instagram page of Nicole, Erica, and Jaclyn.