Why did Maureen Mcphilmy divorce her first husband, Bill O'Reilly?
by
CELEBTATTLER
| VIEW 287
Maureen Mcphilmy is popularly known as the ex-wife of a famous journalist, author and former television host, Bill O'Reilly. By profession, Maureen is a public relation executive who promotes many different organization and companies.
After divorcing her former husband, Bill, she is living a blissful marriage life with her current husband, Jeffery Gross who is a police detective. Let's know more about Maureen's net worth, married life, and age.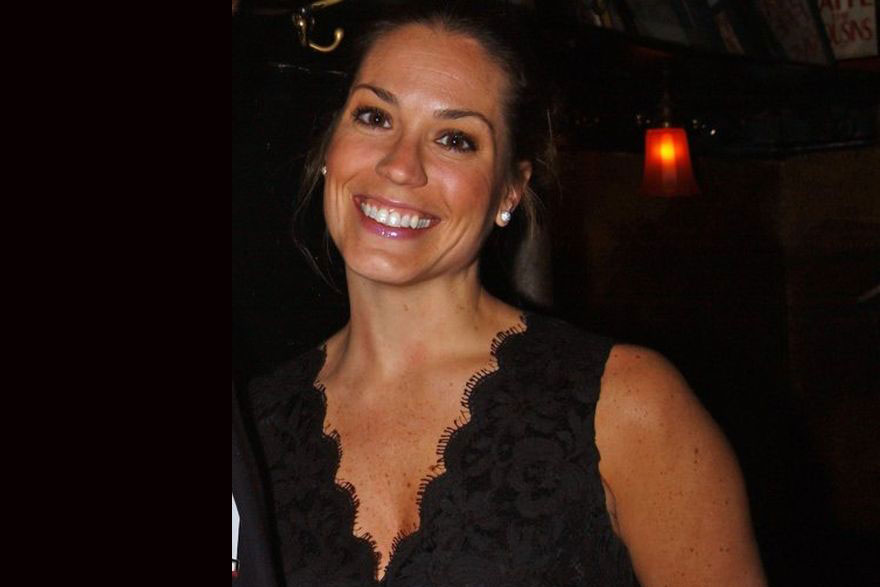 Maureen Mcphilmy
Maureen Mcphilmy Relationship with Bill O'Reilly
Maureen E.
Mcphilmy and her ex-husband met in 1992 in their workplace where O' Reilly worked as a host of the program called 'Current Affair,' and Maureen served as a public relation executive. Maureen and Bill became good friends then they spent lots of time with each other.
Soon they fell for each other and began dating. At the time, their love story even caught the eye of the media.
Maureen Mcphilmy's ex-husband, Bill O'Reilly After four years of their relationship, finally became husband and wife officially on 2 November 1996 at St.
Brigid Parish in Westbury, UK. Maureen and Bill were blessed with two kids; a daughter, Madeline, born in 1998 and a son named Spencer, born in 2003.
Why did Maureen Mcphilmy divorce Bill O'Reilly?
Maureen Mcphilmy and Bill O'Reilly were together for almost 20 years, but the couple shocked everybody when they announced their separation.
 Maureen disclosed that the reason behind the divorce was the abusive nature of her ex-husband, Bill O'Reilly. The couple separated on 2 April 2010, and the divorce became finalized on September 2011. And the custody of the two children was granted to their mother Maureen E.
Mcphilmy after three years of a court battle in April 2015 by Nassau County Supreme Court justice. Maureen and ex-husband, O'Reilly's daughter, Madeline claimed that she witnessed the physical assault which took place at the couple's Manhasset.
Bill released a statement and called the allegations '100 percent false' in May 2015. The statement read,
"All allegations against me in these circumstances are 100% false. I am going to respect the court-mandated confidentiality put in place to protect my children and will not comment any further."
In an earlier year, Bill O'Reilly was fired from his job after sexual harassment charged.
Maureen Mcphilmy Remarried with Jeffrey Gross
After Maureen divorced Bill O'Reilly in 2011, Maureen married for the second time with a police detective, Jeffrey Gross. Her current husband is a widower and has two children from his previous marriage.
Gross first wife, Kathleen McBride died from cervical cancer in 2006. Currently, the duo lives in  New York in their $4 million home.
Maureen Mcphilmy's husband, Jeffery Gross Mcphilmy and Gross living happily with their kids, and there is no rumor of having extramarital affairs and divorce.
Maureen Mcphilmy's Early Life
Maurenn Mcphilmy was born as Maureen Elizabeth Mcphilmy on 11 May 1966 in Chittenango, New York, USA to American parents. Her father worked in a local market and mother was a gardener. When she was just five years old, her parents got divorced.
Maureen studied at St. Peter's School. There is no more information regarding her further education, childhood, and siblings.
How Much Does Money Maureen Mcphilmy Make?
After completing her high school education, she began working as a waitress in a restaurant.
Later she worked as a PR executive in 1992 who represents and promotes several products and organization. Mcphilmy became responsible for the promotion, management, and maintainance of the public's view of individuals. According to some sources, Maureen Mcphilmy has an estimated net worth of $4 million.
 While her first husband, Bill has a net worth of $85 million. She garnered a good amount of money through her career as a Pr executive. Back in 2016, her ex-husband, Bill O'Reilly filed a lawsuit $10 million against her, appealing that she cheated on him while she was still married to Bill.
How Old is Maureen Mcphilmy?
Maureen Mcphilmy is 52 years old, according to her birth of date. She has good looks and natural charm with a trademark sweet smile. She stands 5 feet 4 inches with a body weight 56 kg. However, she usually seemed on a casual outfit that comforts her.
 Maureen has a beautiful pair of brown eyes. In her leisure time, Mcphilmy spent with her two kids. Being a doting mother, Maureen ensures that her bundle of joys is taken good care. Maureen is not active on any social media not even on Facebook.