Matt Carriker Bio: Net Worth, Kids, Wife, & Career
by
CELEBTATTLER
| VIEW 356
Matt Carriker is a famed American veterinarian doctor and YouTube star. His YouTube channel "Demolition Ranch" has successfully garnered over 5.6 million subscribers and 763 million views. He runs two more channel named 'Vet Ranch' and 'OffTheRanch.'
Matt Carriker Net Worth
YouTuber and Veterinarian doctor Matt Carriker has an estimated net worth of $2 million He makes more money from the ads that appeared on his channel.
Without ads, Matt generates extra income from YouTube Red viewers who pay a monthly fee to view the premium content on his channel. The longer viewers watch their videos, the more Matt earn. He earns a significant amount of money from his another two channel.
Being a veterinarian doctor, Matt earns an impressive amount of money from his clinic. Also, he runs the channel "Vet Ranch". He earns from $2k to 32.7k monthly, he makes around $24.5k to 392.5k yearly.
Matt Carriker's Veterinary Work
After graduation in 2008, Matt earned his veterinary license in 2012.
The Veterinarian doctor now works in an animal clinic at Fair Oaks Ranch Veterinary in Boerne, Texas which he owned in 2017. Back in 2014, Carriker started VetRanch in San Antonio, Texas, a nonprofit organization which looks after the homeless dogs at his locality: "When a homeless dog has a broken leg and they are at a shelter that euthanizes they are up first to be euthanized for sure," Carriker said.
"They have no one looking out for them. So it's cool that we can step in and be that person that will be the owner of that dog for a month until its all healed up and we can find it a home".
Social Media Career
Matt Carriker started his social media career in 2011.
He created his first YouTube channel called "Demolition Ranch" where he uploads several videos of himself operating firearms. He has over 3.5 million subscribers in January 2017. After that, he created another channel named "Vet Ranch" on 27 January 2014.
His channel has garnered more than 2.3 million subscribers and 291 million views. On Vet Ranch, Matt uploaded the videos in which he and his team performing operations on animals that have suffered from injuries. He also has a website "vetranch.com" where he provides the medical treatment to homeless animals and shared their inspirational stories.
Prior to Demolition Ranch and Vet Ranch, Matt Carriker created his first channel named "OffTheRanch" in 2007 which has over 1.9 million subscribers with an impressive 254 million views. The channel contents vlogs about himself and his family.
Matt Carriker Married Meredith Atkinson
Matt Carriker married his long-term girlfriend, Meredith Atkinson. Th couple was the high school sweetheart. He met her in 10 grade and fell in love at first sight. Before that, they both had a boyfriend and a girlfriend.
They left their respective partners and began dating each other.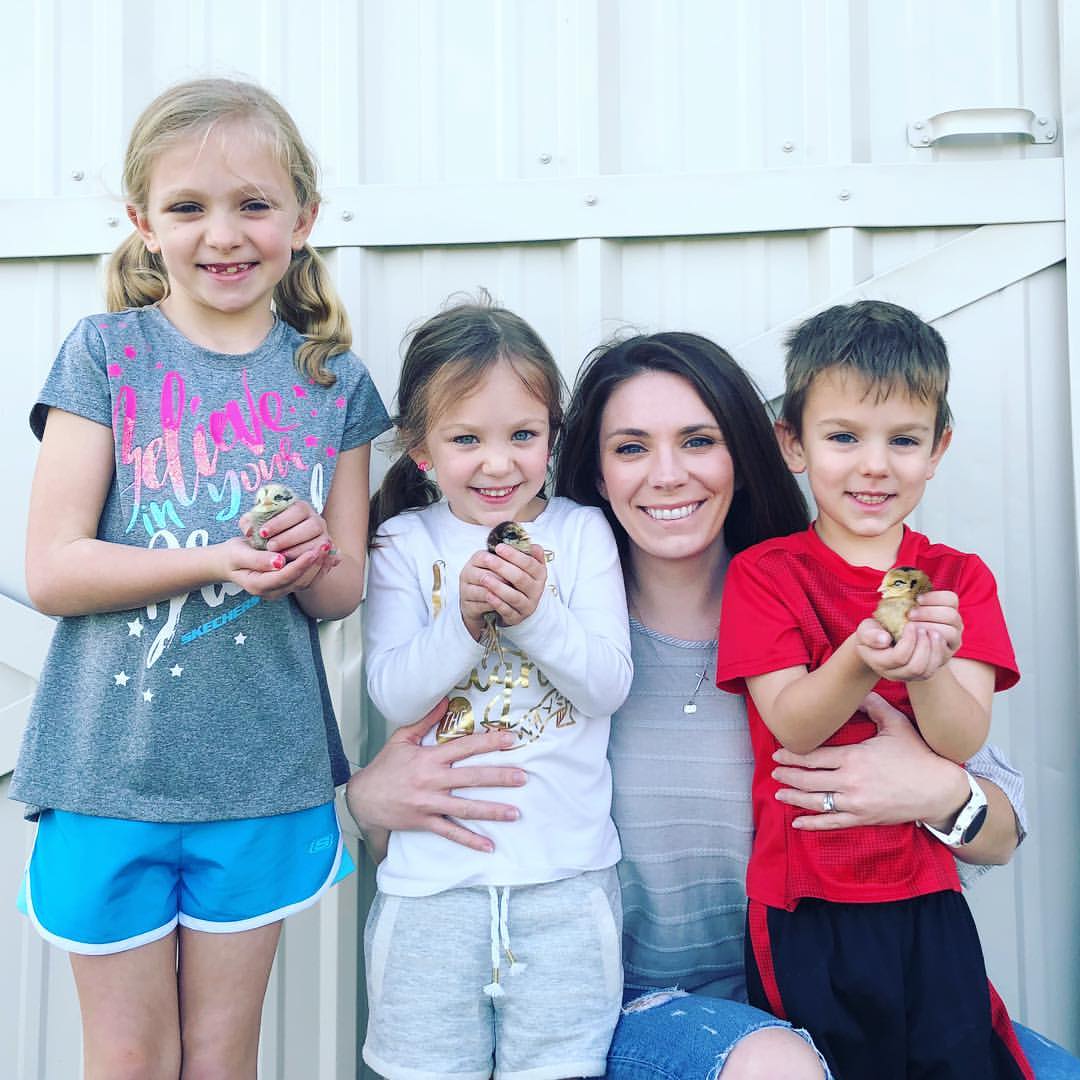 Matt Carriker's Wife and Kids Matt got engaged to Meredith in 2007, later they turned their relationship into a marriage. Matt and Meredith have three children together.
Their two daughters named are Adalyn Carriker and Annie Carriker and a son, Abby Carriker. The YouTube star shares pictures and videos of his wife and children on his social account. He also posted the snaps and videos alongside with his family and kids.
Bio
Matt Carriker was born on 21st October 1986 in Texas, United States of America. As his birth to date, currently, he is 36 years old. By nationality, he is an American and is of white ethnicity. Matt attended Veterinary Medicine and Biochemical Sciences and graduated from Texas A&M University in 2008.
Matt Carriker has also a sister named, Ali who is also a vet student. Matt keeps posting the videos and pictures of his sister on the social media. Matt is living with his wife, kids, and sister together.
Height, Weight and Body Measurement
Matt has a height of 6 feet 9 inches and weighs 211 lbs. He has a pair of brown eyes and hair. Matt's body measurement is not known.