The Retirement Dilemma: A Closer Look At Americans' Uncertainty And Concerns
by
NIKIYA BIGGS
In a gripping revelation, a recent survey of 2,000 adults sheds light on the retirement aspirations and fears that haunt the hearts of Americans. 69% of respondents expressed their intention to retire. However, an alarming 42% of those who doubt their ability to retire fear they will never amass enough savings to make their dreams a reality.
Divided equally by generation, this comprehensive study unravels a disheartening truth. Among those who harbor doubts about their retirement prospects, an unsettling 22% of Gen Z, 19% of millennials, and 18% of Gen X question whether the tranquil golden years lie within their grasp.
Even more concerning, despite edging closer to their 60s, 37% of Gen Xers firmly assert that retirement will elude them for at least another decade. However, it is not just financial woes that plague the minds of these individuals.
Gripped by anxiety, they persist in clinging to their jobs, driven by the notion that their families depend on their income (21%) or overwhelmed by the regret of not starting their retirement planning soon enough (22%).
A disheartening 26% of participants admit that their failure to initiate retirement planning from the outset may have permanently dashed their hopes for a peaceful future.
To compound these distressing findings, 71% of participants feel unfulfilled expectations weigh heavily on their minds. Their once lofty goals, now cast in disappointment, loom large. As they reflect on their journey, disappointment grips them.
The ideals of an ideal living situation (51%), a fulfilling career path (47%), and the joy of starting a family (41%) remain elusive. The path they choose is filled with unpredictable obstacles. Furthermore, this survey serves as a call to action, demanding that we confront the harsh reality countless Americans face.
Retirement Preoccupation: Thoughts That Occupy Each Generation's Mind
Conducted by OnePoll on behalf of Prudential, an alarming 52% of individuals candidly admitted that they had fallen short of their expected retirement savings at this stage of their lives.
The report further highlights that the approach to retirement planning varies significantly across generations, showcasing intriguing contrasts in mindset and preparedness. In addition, an impressive 45% of Gen Zers contemplated retirement even before reaching the age of 20.
An additional 33% maintain retirement as a top priority in their 20s. On the contrary, an alarming 10% of Gen Xers confessed that they have yet to initiate retirement planning, surpassing all other generations in this aspect.
Delving deeper into the data, 29% of Gen Z respondents expressed that thoughts of retirement occupy their minds "always," while 50% of baby boomers stated that retirement frequently enters their thoughts.
TOP GOALS EACH GENERATION FEELS BEHIND ON:
Gen Z
My salary – 61%
Retirement savings – 57%
My education level – 56%
Millennials
The amount of money I have in savings – 56%
Retirement savings – 52%
My salary – 51%
Gen X
The amount of money I have in savings – 54%
Retirement savings – 49%
My living situation – 48%
Baby boomers
The amount of money I have in savings – 63%
Retirement savings – 51%
My living situation – 49%
According to an impressive 71% of
millennials
, if asked to retire tomorrow hypothetically, they would be well prepared.
Gen Z and Gen Xers followed closely, with 66% and 62%, respectively, illustrating a commendable level of preparedness among these generations. "The survey data show that many Americans need help when it comes to reaching their retirement and other financial goals," said Michelle Samuel, head of Prudential Financial's Direct-to-Consumer business.
"Many people have been saving, but they want a better handle on where they are. Others aren't confident they'll be able to stop working, and they need guidance to show them a path to retirement."
These thought-provoking findings underscore the urgent need for thorough retirement planning across all generations.
The Knowledge Gap: Understanding Retirement Planning Essentials
In a world where financial preparedness is paramount, a disturbing truth emerges. Nearly one-third of Americans lack a firm grasp of the essentials of planning for retirement.
This discovery is no surprise, considering the widespread unfamiliarity with vital financial products that form the bedrock of a secure retirement. A staggering 59% of Americans lack a 401(k), an actual savings vehicle for retirement.
Even among those fortunate enough to possess one, 21% remain unaware of their precise financial standing in this crucial account. However, this is not the end of it. The majority of survey participants remain in the dark regarding Individual Retirement Accounts (IRAs) and annuities, with 65% and 72%, respectively, lacking either knowledge or possession of these vital resources.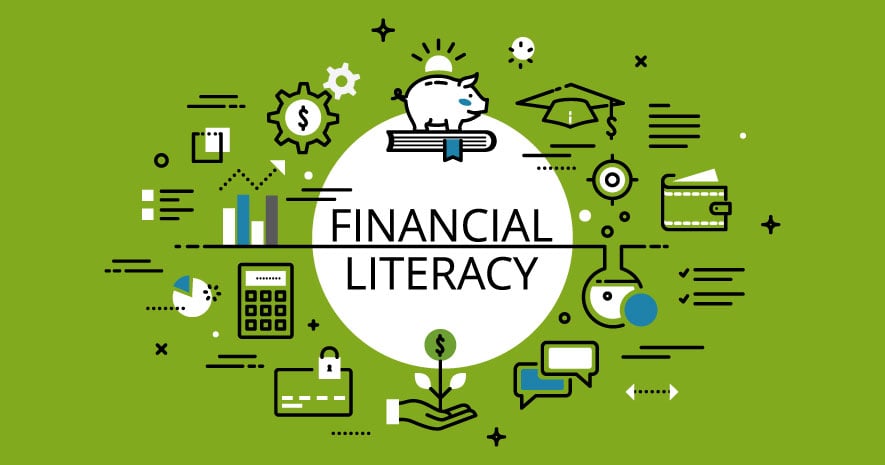 As if this weren't concerning enough, statistics continue to unravel. A concerning 42% of people lack life insurance, leaving them vulnerable to unexpected circumstances. An additional 11% remain oblivious to the very concept of life insurance itself.
Regrettably, the lack of proactive financial planning extends beyond retirement alone. Three-quarters (75%) of respondents devote less than a year to preparing for significant financial decisions, with a shocking 15% of Gen Zers dedicating a mere week or less to this crucial task.
"The good news is that there are places people can turn to for help. Consumers can tap into online tools to get a better read on where they stand and some next steps," said Samuel. "They can also find a trusted advisor, including virtual advisors who make it easy to get people started from the comfort of their home".
*This random double-opt-in survey of 2,000 Americans split evenly by generation (500 Gen Z, 500 millennials, 500 Gen X, and 500 baby boomers) was commissioned by Prudential between March 23 and March 28, 2023. It was conducted by market research company OnePoll, whose team members are members of the Market Research Society and have corporate membership to the American Association for Public Opinion Research (AAPOR) and the European Society for Opinion and Marketing Research (ESOMAR).