Sylvia Robinson Bio, Net Worth 2020, Pillow Talk, Songs, Sugar Hill Records, Death
by
CELEBTATTLER
| VIEW 238
Sylvia Robinson revolutionized the music industry by producing the first rap recording in the '70s. Discover why she's called the Mother of Hip Hop music.  
At a time when men dominated the music industry, Sylvia Robinson was the visionary who broke the glass ceiling.
She sat on the mixing tables, played the guitar, produced records, established music labels, and masterminded the entry of rap to the music industry.     "The Mother of Hip Hop" formed The Sugar Hill Gang and released the first rap song, opening the floodgates to other hip hop artists.    A famous soul singer in the '60s, Sylvia released a rap song, "It's Good To Be The Queen", in 1982.
Sylvia Robinson: Early Life Sylvia Vanterpool was born in Harlem, New York, to immigrant parents Herbert and Ida. Her father, Herbert, was from the Virgin Islands who worked for General Motors in the US.   She started singing at age 11, alongside her sister Audrey, who later became an opera singer.   The future singer and record producer went to Washington Irving High School but left at 14 to focus on her singing career.
She began belting blues songs with trumpeter Hot Lips Page and in 1950 signed with Columbia Records under the alias "Little Sylvia". Mickey and Sylvia  In 1956, she became half of the eponymous duo, Mickey and Sylvia. The pair had several hits, including the 1957 No.
1 R&B song, "Love is Strange". The crossover song also reached  number eleven on the Billboard pop charts and was revived in the 1980's hit film Dirty Dancing. Mickey taught Sylvia how to play the guitar.  They shortly split and Sylvia revived her solo career using the name Sylvia Robbins.
She produced Joe Jones' record "You Talk Too Much" in 1960 but was uncredited. Reuniting in 1961, Mickey and Sylvia produced more songs for various record labels, including their own label, Willow Records.  They finally disbanded in 1962 when Mickey relocated to Paris.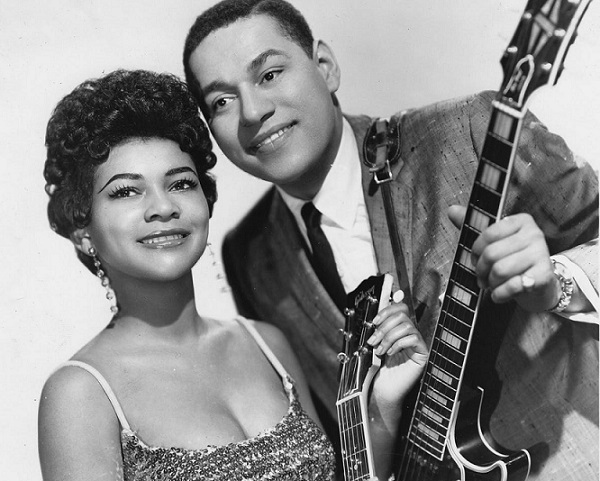 QUICK FACTS
Full Name

Sylvia Vanterpool- Robinson

Stage Name

Sylvia Robinson, Little Sylvia, Sylvia, Sylvia Robbins, Shirley Robbins

Famous As

The Mother of Hip Hop

Age (upon death)

76yo

Date of Birth

May 29,1935

Place of Birth

Harlem, New York, US

Date of Death

September 29, 2011

Place of Death

Secaucus, New Jersey

Ethnicity

Central American (Virgin Islander)

Nationality 

American

Father

Herbert Vanterpool

Mother

Ida Vanterpool

Spouse

Joseph Robinson, Sr

.
Children

Joseph Robinson Jr., (1962-2015)

Leland Robinson (1965-   )

Rhondo "Scutchie" Robinson (1970–2014)

Hair Color

Black

Eye color

Dark brown

Profession

Singer, Musician,

Record producer

,

and Record label

executive
Education

Washington Irving High School 

Zodiac Sign 

Gemini

Total Net worth

$15M

Awards and Recognitions

G

old disc

by the

R.I.A.A.

in May 1973

Grammy Award for Best Female R&B Vocal Performance

(nominated,

1974 Grammy Awards

)

Associated with
Mickey

,

The Moments

,

Retta Young

,

Grandmaster Flash and the Furious Five

,

Sugar Hill Gang, The Sequence

,

Duke Bootee

,

Bo Diddley

,

Bernard Edwards

,

DJ Kool Herc

, The Magichords

Social Media 
IMDb

 

Deezer YouTube

,

YouTube Music Spotify
Trivia

Mickey and Sylvia contributed vocals and guitar works to Ike and Tina Turner's song "It's Gonna Work Out Fine" 
Sylvia Robinson: Husband 
In real life though, Sylvia found her lifetime partner in Joseph Robinson, a bar owner and budding entrepreneur.

They wed in 1964 and settled in 
Englewood
, New Jersey, and opened Soul Sound, an eight-track recording studio. In 1968, the couple established their first recording company,
All Platinum Records
, focusing on soul music
.
Sylvia Robinson: All Platinum Records
The female music executive co-produced and co-wrote one of 1970's biggest songs,
"
Love on a Two-Way Street
".

All Platinum records formed subsidiaries, Stang and Vibration (records), and was instrumental for the hits "
Shame, Shame, Shame
" (1975) by Shirley & Company; and "
Look at Me (I'm in Love)
by the Moments, among others. 
Sylvia Robinson: Pillow Talk and Sweet Stuff
Besides writing, producing songs, and managing record labels, Sylvia continued her singing career and released the song
"Pillow Talk"
in 1973.

The song was a hit, topping the R&B charts once again and reaching #3 in the
US Billboard Hot 100
, as well as #14 in the
UK Singles Chart
. 
Sylvia recorded the song herself after
Al Green
in 1972 refused to do it, citing his religious beliefs. 
The sultry diva recorded four more solo albums under
Vibration records and churned out other R&B hits including "Sweet Stuff" and "Pussy Cat", and released the album "Sylvia" in 1976
.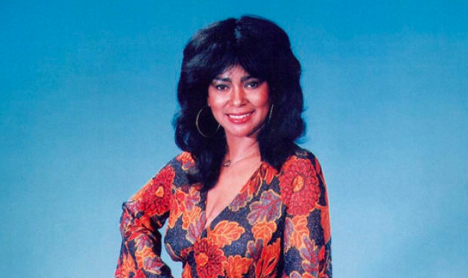 Sylvia Robinson's Sugar Hill Records  Named after an affluent African-American community in Manhattan, New York, and a hub for performers and artists, Sugar Hill Records was founded by the Robinsons in 1974.  Sylvia formed the Sugar Hill Gang and cemented rap and hip hop music as a major music genre thereafter.
Sylvia Robinson: Mother of Hip Hop    In the '70s, the club and party scenes in New York bore witness to the emergence of rhyming vocals to accompany the recurring and usually addictive beat patterns concocted by disc jockeys from their turntables.  Robinson's ominous presence in the Harlem World nightclub sparked an idea to push rap music into the mainstream recording industry.  Interviewed in 1997, the Mother of Hip Hop said she didn't even know the new music form was called "rap" but took interest when she saw the audience's frenzied reaction to DJ Lovebug Starski rapping over the disco songs' instrumental breaks.
A voice inside her told her to "put something like that on record, and it will be the biggest thing." The epiphany saved her from further financial woes.    Sugar Hill Gang: Rapper's Delight  In the absence of recorded rap music at that time, Sylvia Robinson bit the bullet and co-wrote, as well as produced the first rap song ever recorded for commercial distribution, "Rapper's Delight".  The 1979 hit performed by rap trio Sugar Hill Gang, was a success.
The song was key in introducing rap music as a new music genre.    The bold act formally opened the doors for other hip hop artists, selling more than 8 million copies and ranked No. 4 on the R&B charts, as well as No.
36 on Billboard's Hot 100. Grandmaster Flash and the Furious Five Robinson masterminded the formation of another rap supergroup, Grandmaster Flash and the Furious Five, the first rap group to be inducted to the Rock & Roll Hall of Fame, in 2007.     The group, with Sylvia Robinson, was responsible for the rap song, "The Message"-- one of the 50 songs selected by the Library of Congress to be added to the National Recording Registry of historic sound recordings.
The rap song about the challenges of living in the ghetto was voted as the Greatest Hip Hop Song of All Time, based on a survey done by the Rolling Stone in 2012.  The vinyl records and the turntable used by group member DJ Grandmaster Flash is displayed in the historical archives of the Smithsonian National Museum of American History in Washington, D.C.
Sylvia Robinson's Death  After spending her final days in comatose at the New Jersey Institute of Neuroscience, Sylvia succumbed to congestive heart failure at 76. Her obituary stated that she died at Meadowlands Hospital in Secaucus, New Jersey on September 29, 2011.  Sylvia Robinson's Legacy  The Mother of Hip Hop continues to inspire musicians and the entertainment industry to this day.  Music. Her song Sunday was sampled by musician Moby for his song with the same title Sunday (The Day Before My Birthday), in 2003.
Jay Z and Alicia Keys in 2009 also sampled the Robinson co-written and produced song, "Love on a Two-Way Street" Television. Sylvia Robinson was featured posthumously in the 2014 Drunk History episode entitled, "American Music", where she was portrayed by actress and stand- up comedian Retta.   Cookie Lyon, one of the main characters for the famous TV show, Empire, was loosely based on Sylvia Robinson.
Robinson is featured on the documentary series Profiles of African-American Success.  Book. Sylvia and ex- husband Joseph Robinson's achievements were featured in the book "The Vibe- History of Hip Hop" published by the Random House in September 1999.  Film.
As of 2018, Warner Bros. and producer Paula Wagner announced they will proceed to create a film about Sylvia Robinson's life, after acquiring the rights in 2014. Robinson's last surviving son, Leland, has agreed to act as one of the executive film producers.  Actress and model Halle Berry is being wooed to play the lead role.
Jada Pinkett Smith, Paula Patton and Kerry Washington are also being considered. 
Sylvia Robinson Net Worth
| | |
| --- | --- |
| Estimated Net Worth 2020 | $15M |
| How Much Did Sylvia Robinson's Family  Earn Last Year? | $ 500K |
| What Are Sylvia Robinson's Family   Income Sources? | Music royalties and publishing |
| How Much Does Sylvia Robinson's Family Earn From Royalties? | $300K |
| How Much Does Sylvia Robinson's Family Earn From Music Publishing? | $200K |
In a move expected to increase its revenues, Sugar Hill Music signed a deal with Universal Music Publishing in 2013, authorizing the latter to manage its catalog.

Based on industry statistics, a record company is entitled to
more than half
of any successful record's income
.  
The Robinsons reportedly earned
$3.5 million
from the first release of
"Rapper's Delight" according to Nelson George's
The Death of Rhythm & Blues
.

The said song is currently worth at least $12.3M, excluding
additional sales
, royalties, and other income generating deals
.
In 2013, the Robinson brothers were convicted of not filing tax returns on royalties. Court records showed Leland earned $580,000 from 2005 to 2008, while Joseph and Rhondo earned $577,000 and $792,000, respectively.

They were fined and sentenced to probation, home confinement, and community service
.
Sylvia's grandson,
Darnell Roy
went on to launch his recording career and in 2016 was featured in an episode of
My Super Sweet 16
for his lavish celebration
.
In 2017, Bravo TV launched the reality TV show, First Family of Hip Hop following the family of the late Sylvia Robinson. It lasted one season and had eight episodes.