Michael Skakel Bio, Net Worth, Now, Young, Siblings, Ethel Skakel Kennedy
by
CELEBTATTLER
| VIEW 1003
Description: In 1975, a 15-year-old girl was found mysteriously murdered. Decades later, a suspect was arrested. Read now to learn more about the case and the accused.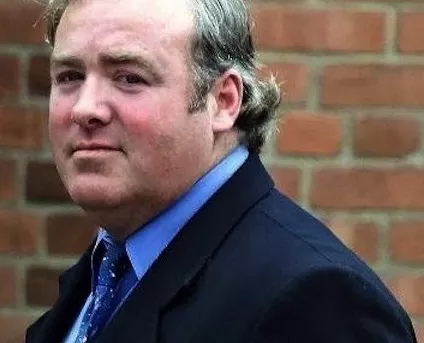 Bubbly and popular teenager
Martha Moxley
was mysteriously murdered near her home in a high profile and gated community in
Greenwich, Connecticut
, in 1975.
Kennedy
cousins Thomas and Michael Skakel were the prime suspects but the police, rumored to be under their father's payroll, could not pin them to the crime scene.
Twenty- five years after the incident, Michael Skakel was convicted on circumstantial evidence and served more than a decade in prison.

His lawyers have since filed countless appeals, finally granting him liberty since 2013.
Almost half a century later, the question remains, was Skakel's wealth and influence fundamental to his release or was he wrongfully convicted?
Michael Skakel: Family
Michael was born to expansive wealth, his grandfather George being the founder of
Great Lakes Carbon
Corporation, one of the largest and wealthiest privately held coal corporations in the United States.
George was a railroad worker who made millions mixing coal and oil residue to use as heat and energy source. Rushton, Michael's father, was heir to the company's fortune. Together with his wife Anne, they bore seven children, and lived in a huge sprawling property on Otter Rock Drive in the elite neighborhood of Belle Haven, in Greenwich, Connecticut.
Michael Skakel: Early Life In 1973, Anne died of brain cancer when Michael was 12, leaving the seven children-- five boys and two girls with their absentee father. After his mother's death, Michael engaged in alcoholism at a tender age.
He was a poor student and reportedly flunked out of a dozen schools in part because of an undiagnosed dyslexia. Household help and nannies were an enormous part of Michael and his siblings' childhood, but for the most part, they were left unsupervised.
Michael's cousin, Robert F. Kennedy, Jr., later wrote that Skakel was a "small sensitive child with a harsh and occasionally violent alcoholic father who both ignored and abused him." At 17, a heavily intoxicated Michael engaged the police in a high-speed chase near his family's ski lodge in Windham, New York.
Police cut the chase when Michael mowed a telephone pole. Michael Skakel: A Spoiled and Violent Teen Rushton then spent a good deal in damage control rather than disciplining his out-of-control offspring. To avoid jail time for Michael, his father struck a deal with cops and they released him on the condition that Michael checks in a rehabilitation center.
In handcuffs, the family and cops sent Michael to the Elan School in Poland Spring, Maine, a residential behavior modification program and therapeutic boarding school for rich but troubled and addicted kids. Michael escaped twice and left the school after two years.
A spoiled kid with a bad temper was how neighbors and teachers described Michael. Kenneth Littleton, live-in tutor for the Skakels, recalled a terrifying incident where Michael killed a chipmunk with a golf club and crucified it by pinning its legs over the hole.
Weeks later, Martha Moxley's lifeless body was found under a tree near her house. She was bludgeoned to death with a golf club. Who Was Martha Moxley? A famous sophomore was about to become part of the cheerleading squad, 15-year-old Martha Elizabeth Moxley lived close to and hung out with the Skakels.
Her classmates had voted her the girl with the "best personality" and was the most popular girl at Western Junior High School, just nine months after transferring there. According to her brother John Moxley, Martha was friendly, athletic, and talented.
A cheerful and easygoing child, she was very easy to get along with.
Who Killed Martha Moxley? She was last seen alive with the Skakels. She had dropped there for Mischief night, throwing eggs and toilet paper, and powder bombing houses, streets and cars.
Her mother Dorthy Moxley got anxious when Martha still hadn't arrived home late in the night. They frantically searched for her but couldn't find her. Her blood- covered body was discovered the following day under a pine tree near her house.
According to police accounts, Martha could have been walking to the driveway when she was attacked, with the perpetrator hitting her head from behind. The victim was struck with a steel golf club forcefully, leaving it to break, and the broken shaft was used to stab her through the neck.
Police said she was not se*ually assaulted despite being found with her pants and underwear pulled down. Evidence Point at the Skakels Police investigators later found the murder weapon, a 6-iron golf club from a set that had belonged to the Skakel's deceased matriarch Anne.
Brothers Michael and Thomas Skakel were the last to see Martha alive. According to Littleton, police briefly questioned the Skakel brothers but released them after finding no obvious evidence to implicate them to the murder case.
Michael Skakel's Father Preventing the police to dig deeper into his sons as probable suspects, Rushton Skakel barred authorities' access to Thomas (Tommy) and Michael's school and mental health records.
Public opinion criticized police for being too lax against the well-connected Skakels. Prosecutors assessed the absence of direct physical evidence against Mr. Skakel, who claimed he was at a cousin's house miles away from the murder scene when it happened.
A witness however, testified later in court that Michael did not leave the Skakel house the night of the murder. Martha Moxley's Diary A September 1975 entry in the victim's journal showed that Tommy and Michael are apparently competing over Martha's attention.
She mentioned an incident where a controlling Michael confronted her to stop interacting with his older brother, Tommy. This is one of the possible motives for tying Michael Skakel to Martha Moxley's murder. In the 2002 Martha Moxley murder trial, a judge ultimately ruled the diary entries were admissible evidence, but he noted Moxley's writings were hearsay.
Michael Skakel: Prime Suspect His older brother, Tommy, and their live-in tutor, Kenneth Littleton, were also suspects but prosecutors claimed Michael Skakel as the likely suspect, killing Moxley in a jealous rage. Whether for lack of evidence or the police's hesitance to pin the wealthy and Kennedy- related Skakels to the crime, the case went cold for several years.
Michael Skakel: The Kennedy Connection The Martha Moxley murder case attracted worldwide publicity, as the suspect, Michael Skakel, is Ethel Skakel Kennedy's nephew. Ethel, the widow of Senator Robert F. Kennedy, is Rushton Skakel's sister.
Michael is close to his Kennedy kin and frequently hosts them at his family's Windham ski lodge. He also offered help to a few Kennedys who battled substance abuse, including David who died of drug overdose in 1984. What Happened to MIchael Skakel After the Moxley Murder? With the suspicion that he had anything to do with the gruesome killing, Michael went on with his life.
Leaving Elan School after two years, he went to several rehab facilities before overcoming his addiction in the 1980s. At 25 he was diagnosed as dyslexic. On the road to fix his life, Michael went to Curry College which ran a special program for persons with learning disabilities.
Audiobooks and audiotapes were the main learning tools, and he got his bachelor's degree in 1993, at age 33. Michael Skakel's ex-wife & Son After overcoming his addiction, Michael turned to sports and qualified for the U.S.
World Cup skiing team in 1990s. Golf pro Margot Sheridan, who was also raised in Belle Haven, caught Michael's attention and the couple married in 1991.Years later, the couple and their infant son George, moved near Rushton's house in a gated community in Hobe Sound, Florida.
Margot filed for divorce in 2000, shortly after Michael was arrested and charged with Moxley's murder. The union was dissolved a year later. Martha Moxley Murder Case Reopened Detective Frank Garr and police reporter Leonard Levitt had named Michael Skakel as Martha Moxley's killer.
Further in 1998, Skakel was also identified by former Los Angeles detective- turned author Mark Fuhrman, after conducting his own information gathering. Fuhrman had earlier gained notoriety for the OJ Simpson case. Hence, Connecticut Superior Court Judge George Thim in June 1998 began an 18-month one-person grand jury review of the information gathered by investigators on the Moxley case.
Michael Skakel's Conviction and Imprisonment With the review's conclusion, an arrest warrant was issued in relation to the murder in 2000, and Michael Skakel surrendered to the police. He secured a $500K bond for his temporary release.
Almost two years after the trial began, in June 2002, Skakel was convicted and later sentenced 20 years to life imprisonment. He was sent to Cheshire Correctional Institution then transferred to Garner Correctional Institution, to serve his sentence for more than a decade.
Skakel complained of discrimination in Garner in 2003, an allegation denied by then Correction Spokerperson Christina Polce.
Michael Skakel's Appeals Michael Skakel's lawyers filed an appeal to overturn his conviction in 2003 but the Connecticut Supreme Court upheld the decision in 2006.
His conviction stood as the US Supreme Court declined to hear Skakel's appeal. In 2010, Skakel's attorneys filed an appeal claiming his trial lawyer Mickey Sherman was incompetent. The state parole board in Suffield, Connecticut denied Michael Skakel's parole in 2012.
A year later, the law was on his side after a Connecticut Appellate judge ordered a new trial for Skakel, agreeing that defense attorney Mickey Sherman's representation of Skakel was "constitutionally deficient." Superior Court Judge Gary White ordered Michael Skakel's release in 2013 after posting a $1.2 million bond.
Michael Skakel's Release In 2018, the Connecticut Supreme Court vacated Skakel's conviction, legally sealing his freedom. The Prosecution filed an appeal but in 2019, the US Supreme Court refused to get involved in Connecticut's petition for review relative to vacating Skakel's conviction.
Martha's mother Dorthy expressed her disappointment over the 2019 Supreme Court decision, saying she wants Skakel back in prison and will support efforts to retry Skakel. Is Michael Skakel Innocent? A surprising twist to the case surfaced in 2007, when Skakel's former high school classmate Gitano "Tony" Bryant, deceased basketball superstar Kobe Bryant's cousin, absolved Skakel.
Bryant went public to declare he knew who killed Moxley, but the judge questioned his credibility and denied Skakel's petition for a new trial.