Love Majewski Mob Wives, Age, Husband, Where is She Now?
by
CELEBTATTLER
| VIEW 4423
This article has all the information you need about Love Majewski, the feisty Mob Wives Season 3 star. What is she doing now and how much does she earn?
Love Majewski may have starred only in one season of the reality tv show Mob Wives' but her fiery personality sure has left a mark for everyone to remember.

This Staten Island native definitely has had a colorful background due to her involvement with high profile mob associates and criminals. Today, Love Majewski is no longer living life on the dark side and instead makes people's lives more colorful as she enjoys being a makeup artist and cosmetologist
.
LOVE MAJEWSKI FACTS
| | |
| --- | --- |
| REAL NAME | Love Majewski |
| FULL NAME | Love Majewski |
| DATE OF BIRTH | 27 November 1971 |
| AGE | 48 |
| ASTROLOGICAL SIGN | Sagittarius |
| BIRTHPLACE | Staten Island, New York |
| CURRENT RESIDENCE | New York |
| RELATIONSHIP STATUS | Single |
| MARITAL STATUS | Never Married |
| CHILDREN | None |
| PARENTS | Michael Joseph Majewski and Lorraine Majewski |
| OCCUPATION | Former reality tv actress, Cosmetologist, Makeup Artist |
| NET WORTH | Estimated $150,000 |
| EDUCATION | Richmond Town Preparatory Lee Strasberg Theatre Institute |
| | |
| INSTAGRAM ACCOUNT | https://www.instagram.com/lovemajewski/ |
| FACEBOOK PAGE | https://www.facebook.com/PublicLoveMajewski/ |
| LINKEDIN PROFILE | https://www.linkedin.com/in/love-majewski-0918253a |
| PET | A French bulldog named Winston |
LOVE MAJEWSKI NET WORTH
| | |
| --- | --- |
| LOVE MAJEWSKI 2020 NET WORTH | Approximately $150,000-200,000 |
| PREVIOUS YEAR'S NET WORTH (2019) | Approximately $100,000-150,000 |
| YEARLY INCOME | Approximately $100,000 |
| SOURCE OF INCOME | Her profession as a licensed cosmetologist, makeup artist, eyebrow designer and royalties from being a former reality tv show actor |
HOW MUCH DOES LOVE MAJEWSKI EARN?
According to Love Majewski's
LinkedIn Site,
she is currently working as a cosmetologist, makeup artist and brow designer for the last two years.

She has been a makeup artist though, since 1999.
As of May 2020, the
average hourly pay for a Cosmetologist
with many years of experience in the US pays as high as $19.00 per hour
.
Love Majewski is also a makeup artist, and it is reported that the average base salary of a makeup artist is $31.38
.
On top of her being an eyebrow designer, and earnings from royalties from Mob Wives, we can estimate that Love Majewski earns roughly about $100,000 - $150,000 per year. LOVE MAJEWSKI HOUSE CAR ASSETS Based on her social media accounts, Love Majewski seems to be living a relatively simple life.
Not much is known about her house or other assets. LOVE MAJEWSKI FAMILY Love Majewski was born and raised in Staten Island, New York. Her father, Michael Joseph Majewski, passed away in 1992. Her mother, Lorraine Arias-Beliveau, is known to have written an article for The Daily News where she describes encountering Gitmo terrorists in court trials face-to-face.
Her younger brother Adam Arias, (Love Majewski's uncle), was killed in Tower 2 of the World Trade Centre on September 11, 2001. Love seems to have a sister named Joelle who is a also a makeup artist/cosmetologist. LOVE MAJEWSKI EDUCATION Love Majewski attended high school at Richmondtown Prep School in Staten Island, New York, where she graduated in 1989.
From 1999 to 2001, she studied Theatre Acting at the Lee Strasberg Theatre Institute.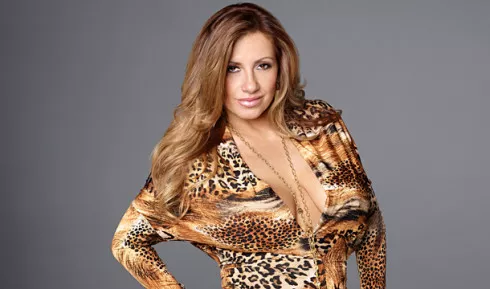 LOVE MAJEWSKI WHEN SHE WAS YOUNGER In an interview with Johnny Potenza, a talk-show host for Staten Island Community Television, on his show 'Up Late with Johnny Potenza', Love Majewski revealed how she got into 'all this craziness' (presumably, the world of mob). It all started when she was merely 14 years old and got into a relationship with Chris Paciello and Ray Merolle (she clears, not both at the same time).
For reference, Chris Paciello is a member of The Untouchables car-theft ring and a government informant who was convicted of murder. He was also a Cosa Nostra (aka Sicilian Mafia) associate. Ray Merolle on the other hand, is Staten Island's self-proclaimed 'Untouchable' and biggest car thief.
In 2014, Love Majewski and the Merolle Crew' apparently suggested that the 2000 film 'Gone in 60 Seconds' (starring Nicholas Cage and Angelina Jolie) was based on Ray Merolle and his gang's activities.
There is no official evidence of this. In 2008, Ray Merolle was sentenced behind bars for theft and arson convictions. Love Majewski herself faced charges related to the volatility of these relationships.
Such as the time she caught Ray Merolle (then her fiancé) with another girl in a restaurant. In her anger, she hit a waitress in the face (an innocent bystander), and she allegedly tried to shoot Ray Merolle several times. She and Ray Merolle were arrested for attempted murder.
WHEN IS LOVE MAJEWSKI'S BIRTHDAY? Love Majewski celebrates her birthday every 27th of November. She was born in the year 1971, which means she is turning 49 this year. She was born under the sign of Sagittarius.
Being born in 1971, she is born under the Year of the Pig. LOVE MAJEWSKI BEFORE MOB WIVES The public may have only heard of Love Majewski when she appeared on Season 3 of Mob Wives but she's already long well-known within the mob world.' She is in the book 'Mob Over Miami' and 'A Mob Story'.
In the 90's she was asked to testify against the crimes of her paramours. She instead fled to Israel, where there is no extradition treaty with the US. Love Majewski says that for 18 years, the media and press publication companies have been after her with book offers and TV shows but it was in 2011 when she agreed to appear in 'I Married a Mobster', where she says depicts only a drop of her life with Ray Merolle.
She also participated in the TV Series 'Deadly Sins' (2012), which was about her life with Chris Paciello. LOVE MAJEWSKI IMDB According to Love Majewski's IMDB page, she appeared in 3 TV series: Mob Wives' in 2013, I Married A Mobster' in 2011-2012 as herself and as a makeup artist and hairstylist.
Her latest appearance was in 2017 for the TV series Frenchie Comes to America', where she is credited to have played the role of crazy lady'.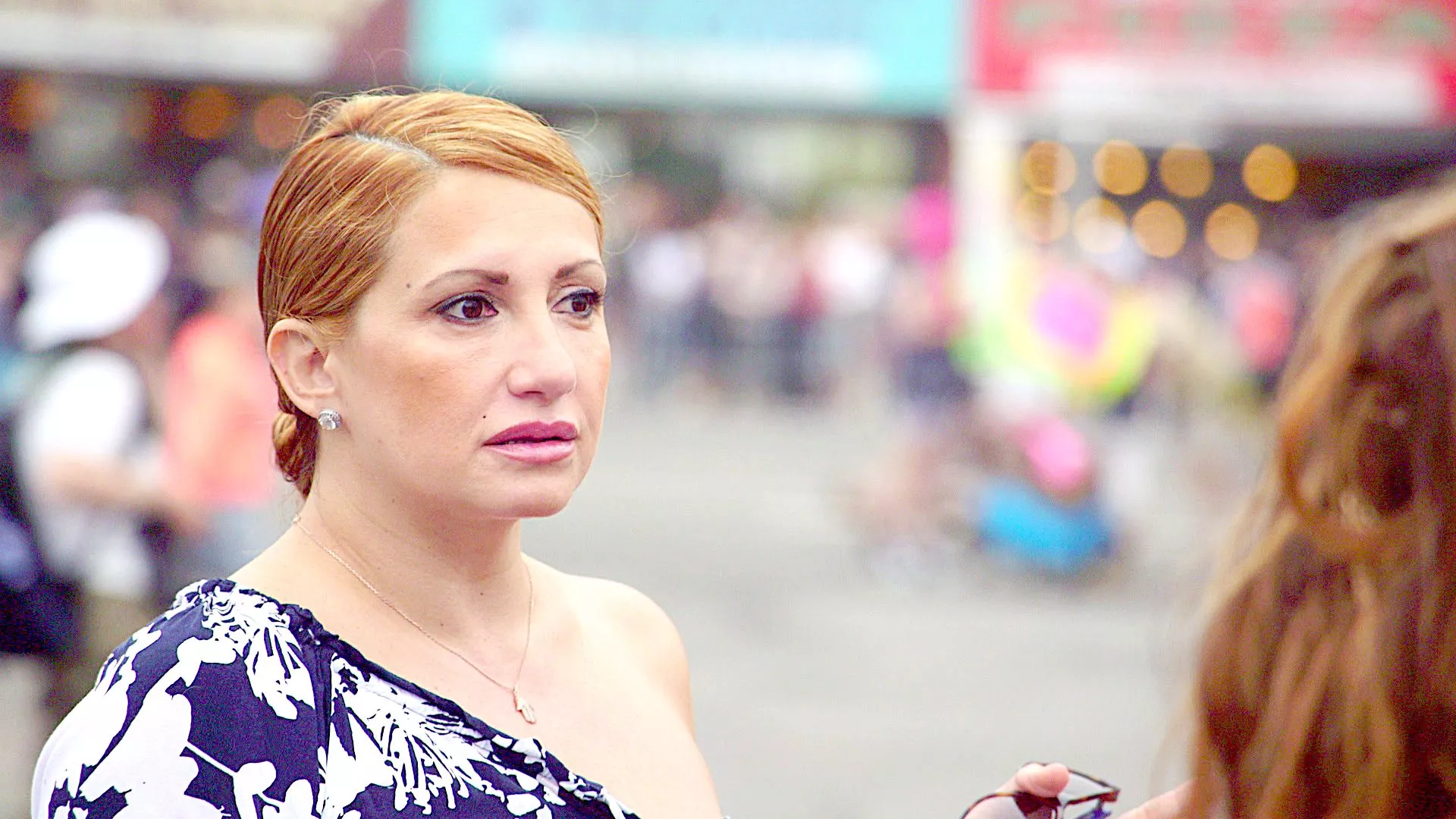 HOW OLD IS LOVE MAJEWSKI Love Majewski was born on the 27th of November 1971.
She is currently 48 years and 6 months old. Love Majewski was born under the astrological sign of Sagittarius. Sagittarians are known to be adventurous and one cannot deny that Love Majewski's life is indeed filled with both adventures and misadventures.
WHAT IS LOVE MAJEWSKI DOING NOW? Love Majewski has seemingly veered away from the dark side'. In 2012, she told talk show host Johnny Potenza that she admits to committing mistakes, committing crimes and hurting people.
She says that she got to a point where she realised that this was not the life she wanted. She shares that it was one night of deep prayer when she asked to be shown the right way that changed her life. The following day, she says, she got called for a job as a makeup artist.
To her credit, Love Majewski is still in the cosmetics industry to this day. Her LinkedIn profile lists her as a makeup artist, licensed cosmetologist and brow designer for a company called 1Love llc in New York. Every now and then, she would post photos of her clients after she's done their makeup like this one.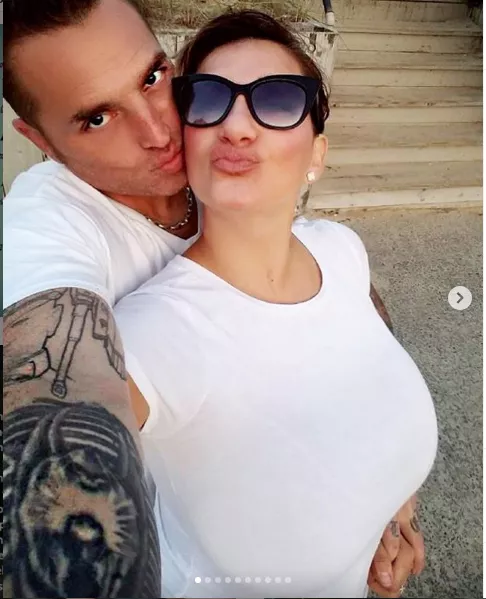 LOVE MAJEWSKI RELATIONSHIP Apart from her two infamous relationships with Chris Paciello and Ray Merolle, Love Majewski has not been known to be in any serious relationship.
In 2017, it appears that she was in a relationship with a guy named Joey Brand but they no longer seem to be together. Our best guess is Love Majewski is currently single. LOVE MAJEWSKI HUSBAND / MARRIAGE Love Majewski is single and while she was engaged numerous times in the past, she has never been married.
LOVE MAJEWSKI CHILDREN Love Majewski has no children of her own. She recently posted an adorable photo of her nephew Christian. She also calls herself mommy' to Winston, her French bulldog.
LOVE MAJEWSKI MOB WIVES In 2013, Love Majewski appeared in the reality-tv series 'Mob Wives'. She appeared in Season 3 of the show and even though she is not officially a mob wife' as she has never been married, her being on the show is not surprising due to her previous relationships with two high-profile mafia/underworld personalities.
Love Majewski was in Season 3 of Mob Wives' as a main cast member. Due to her feisty personality, her time on the show is remembered as fiery and action-packed as she got involved in several arguments and fights with fellow Mob Wives, in particular Carla Facciolo. Her fight with Carla Facciolo during the 80's themed birthday party of fellow mob wife Drita D'Avanzo has made it to the top 7 most brutal fights in the Mob Wives. Although she appeared only in one season of Mob Wives, many fans have clamoured for her return, calling her the most real' character on the show.
LOVE MAJEWSKI MAKEUP LINE In 2012, Love Majewski established her own makeup line called Veritas Cosmetics. Veritas Cosmetics appears to have been on operation until the year 2016. Currently, the cosmetics website seems to be for sale. HOW TO GET IN TOUCH WITH LOVE MAJEWSKI? You may contact Love Majewski through her social media channels, or you can email her at [email protected]