Gary Cohen : Mets Announcer, How Much He Earns, Net Worth
by
CELEBTATTLER
| VIEW 4960
If you're wondering how Mets announcer Gary Cohen landed his dream job, how much he earns, where he lives and why he is not on social media, read on.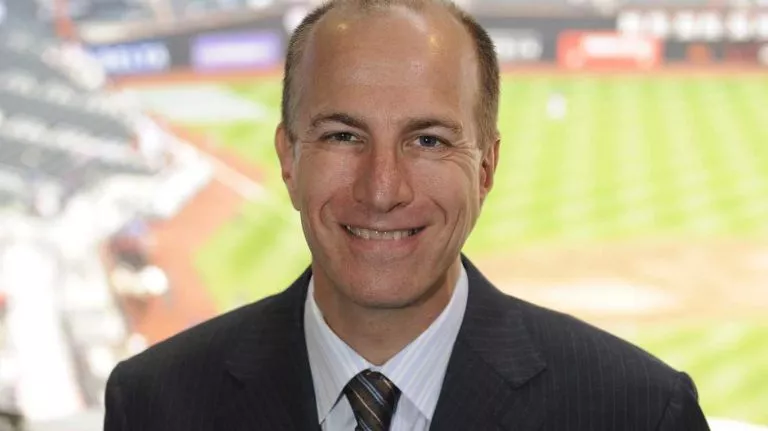 Millions of people listen to the baritone voice of Gary Cohen as he calls Mets baseball games.
Yet this New York-born play-by-play announcer simply considers himself a 'radio guy who now does TV most of the year'. Read the humbling and inspiring bio of Gary Cohen who landed his dream job years after college, and never looked back.
And yes, for the record, Gary Cohen has chosen not to be on any social media channel. HOW MUCH DOES GARY COHEN MAKE? According to PayScale, the average sports caster's salary is $55,000. With the top 10 percent of sports casters in the industry earning over $200,000.
Gary Cohen has over 30 years' experience being a sports play-by-play voice , not to mention that he is already considered as a 'runner-up' in Sports Illustrated's 2017 Top 25 Play-by-Play Broadcasters in Sports. We can therefore assume that with his experience and talent, Gary Cohen earns about $150,000 to over $200,000 a year.
GARY COHEN HOUSE, CAR ASSETS Gary Cohen and his wife Lynn are self-described homebodies. They seem to have a very comfortable but simple lifestyle in Connecticut. When NorthJersey checked in on Gary Cohen recently during the quarantine, his days are filled with house chores like potting soil into the planters, 'pooper-scooping' the backyard (he has two Great Danes) and doing the laundry.
His house, cars, or other assets are not known.
WHERE DOES GARY COHEN LIVE? Gary Cohen currently lives in Connecticut with his wife Lynn, his five children Trevor, Kira, Jess, Jaclyn and Zach and their dogs. GARY COHEN CHILDHOOD / EARLY LIFE Gary Cohen was born in 1958 and was raised in Kew Gardens, Queens which is near the Grand Central Parkway from Shea Stadium.
On his 9th birthday, he received a gift that proved to be life-changing: a desk-model AM radio. When he was interviewed by SportsNet New York, Gary said that with this AM radio by his bedside, he was listening to Mets baseball games, told in particular by Bob Murphy, the voice of the Mets during that time.
He said that the idea of bringing the entire game to people who couldn't see it for themselves fascinated him. GARY COHEN EDUCATION / CAREER START After graduating from high school, Gary went to Columbia University to study Political Science but spent most of his time at the school's radio station. "I was a radio guy long before I was a TV guy", says Cohen.
While in University, he landed a gig in the sports department doing radio play-by-play for almost all sports: baseball, football, basketball and soccer. GARY COHEN AND THE NEW YORK METS In 1989, Gary Cohen was offered the chance of a lifetime: a job as a play-by-play announcer for METS baseball in WFAM station.
There, he was able to work alongside one of his childhood idols, Bob Murphy. Gary Cohen says, "I worked alongside Bob Murphy for 15 years on the radio. And there were many, many times that I sat in the booth and just thought to myself, 'This is unbelievable.
I am sitting next to and working with Bob Murphy who I used to listen to when I was 7 years old.' Gary describes that during this move from radio to television, he had to learn to talk less, dress better and draw insights from his announcing partners.
Decades after playing on the role, Gary Cohen is quite deserving of every role and praise he has garnered as the Mets voice. Dave Howard, Executive Vice President of business operations for the Mets says, "Gary is the voice of the Mets now, succeeding legendary announcers like Lindsey Nelson, Bob Murphy and Ralph Kiner".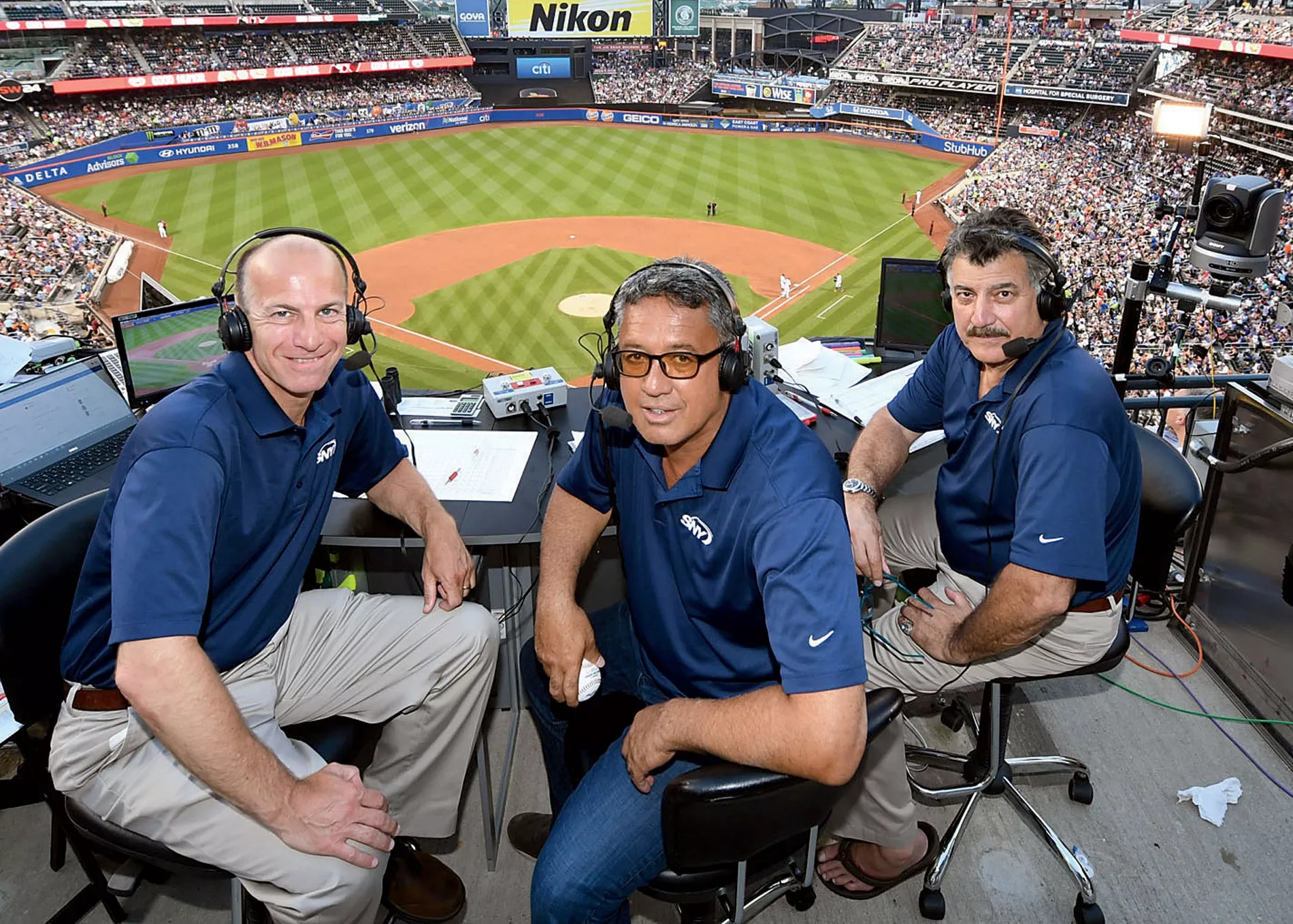 SNY: SPORTSNET NEW YORK - GARY COHEN, KEITH HERNANDEZ AND RON DARLING Gary Cohen currently calls Mets broadcasts (games) for SportsNet New York, and has spent 15 years in the SNY booth alongside analysts and former Mets teammates Ron Darling and Keith Hernandez.
Ron Darling describes Gary Cohen as meticulous in his preparation and a "caretaker of Mets history". Over the years, the three men established a glowing reputation as one of baseball's top announcer teams.
When asked by SNY what he thinks makes their trio unique, Gary Cohen says that there is a chemistry between the three of them. He also says that it's a 'no-ego' environment in their booth which he admits is unusual for television.
Gary also recalls that when they began, it was the shared lack of TV experience that proved to be a blessing. He says, "We all knew we were dependent on each other, and that helped make it a real collaborative enterprise".
In 2016, Gary Cohen signed a multi-year contract with SNY , keeping the famous trio together. GARY COHEN AND SETON HALL In addition to his work with the Mets, Gary Cohen is also the play-by-play voice for Seton Hall men's basketball team. Apparently, though Gary loves working for SNY, his job as Seton Hall's play-by-play fulfils the radio guy in him.
Even after calling Mets games since 2006, Gary still considers himself a radio guy "who now does TV for the main part of the year". He says that the difference between radio and TV is that with radio, you get to decide what to talk about, you get to decide what to look at, what sequence to do it in and the overall presentation of the game.
With TV, he says that it's more of a team sport because you cannot control what the cameramen are showing. He says, "All I control is my piece of a much larger puzzle that goes into presenting a game all day".
For the last 17 years, Gary Cohen has been calling Seton Games with his colleague, Dave Popkin. This tandem is considered top-shelf broadcast team Dave Popkin says, "The key to our success is we enjoy each other and respect each other, and like going to work.
I hope that comes across on air". The amusing fact is that Gary Cohen does his role as radio play-by-play for Seton Hall for fun. Of this, he tells APP (Asbury Park Press), "This is my fun job. Baseball is my job and it pays my bills and I love baseball and it's great.
But—don't tell my boss—I would do this (Seton Hall basketball) for free. I do this because it's fun".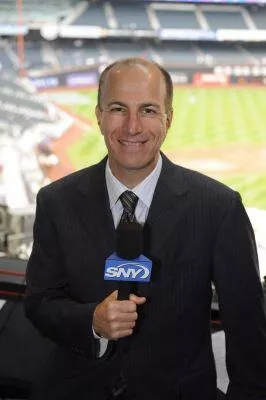 GARY COHEN ON BASEBALL VERSUS BASKETBALL With his two main jobs as a play-by-play TV announcer for the Mets and play-by-play voice for Seton Hall Men's Basketball team, Gary knows the difference between baseball and basketball all-too-well.
He tells NorthJersey: "You've got baseball, which is now a three-and-a-half hour game with eight minutes of action, and then college basketball, which is a two-hour game with almost incessant action". GARY COHEN VOICE AND TRADEMARK PHRASES Gary Cohen is known for his clear , strong middle-lower-register voice that can raise octaves quickly.
On air with his colleagues Keith Hernandez and Ron Darling, Columbia Magazine describes it as the voice of unassuming command –deliberate, quick-witted, diagnostic and inflected with the subtle wryness of a consummate man.
On television, Gary Cohen is known to exclaim the phrase "It's outta here!" whenever a player hits home run. There have also been a few phrases which he carried on from radio to television. Such as: "And a pleasant good afternoon/evening, everybody", which he says at every start of the game.
WHERE IS GARY COHEN NOW? In an interview with North Jersey, Gary Cohen says he has two seasons: The offseason and the baseball season. He states "When the season starts, I'm all in. When the season is not going, I'm all out".
He is currently at home with his wife Lynn whom he's known for 45 years. Gary's season ends in March and resumes in October. To him, it's like a light switch and he has been waiting for the light to go on.
Gary recently turned 62 in April and says that "Baseball and play-by-play will be back when it's back".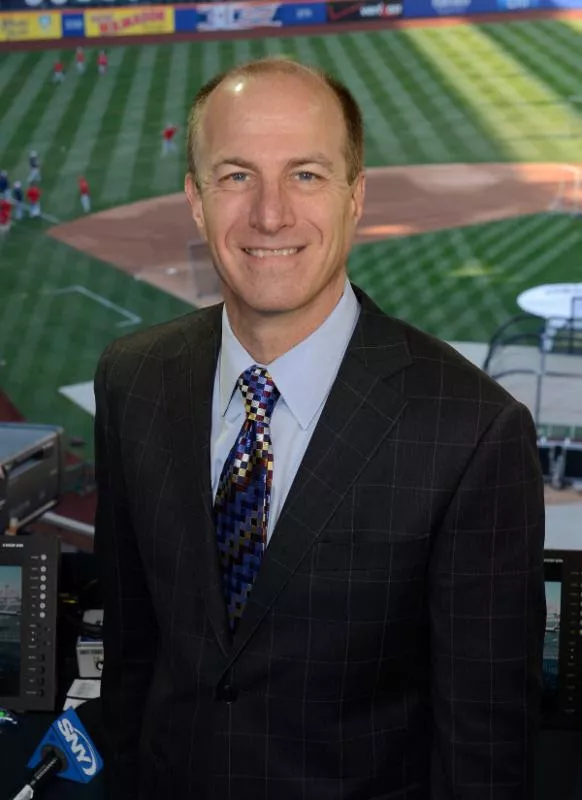 GARY COHEN TWITTER It seems quite unusual, but Gary Cohen is officially not on Twitter. There are two Gary Cohen Twitter accounts that appear to belong to him, but it seems to have been created by fans.
Many find this hard to believe as most sports commentators/sportscaster or anyone in the sports and media field tend to have a Twitter account. When The New York Mets greeted him on his birthday through Twitter, there is no tag on his account, so we tend to believe that this is indeed true.
GARY COHEN AND SOCIAL MEDIA Believe it or not, Gary Cohen does not have any social media presence. This NorthJersey article says that though the world has seen many broadcasters try to stay fresh and relevant on social media, Gary Cohen has not jumped in on the bandwagon.