Jay Silverheels: Tonto, Family, Income, Where is he buried?
by
CELEBTATTLER
| VIEW 3421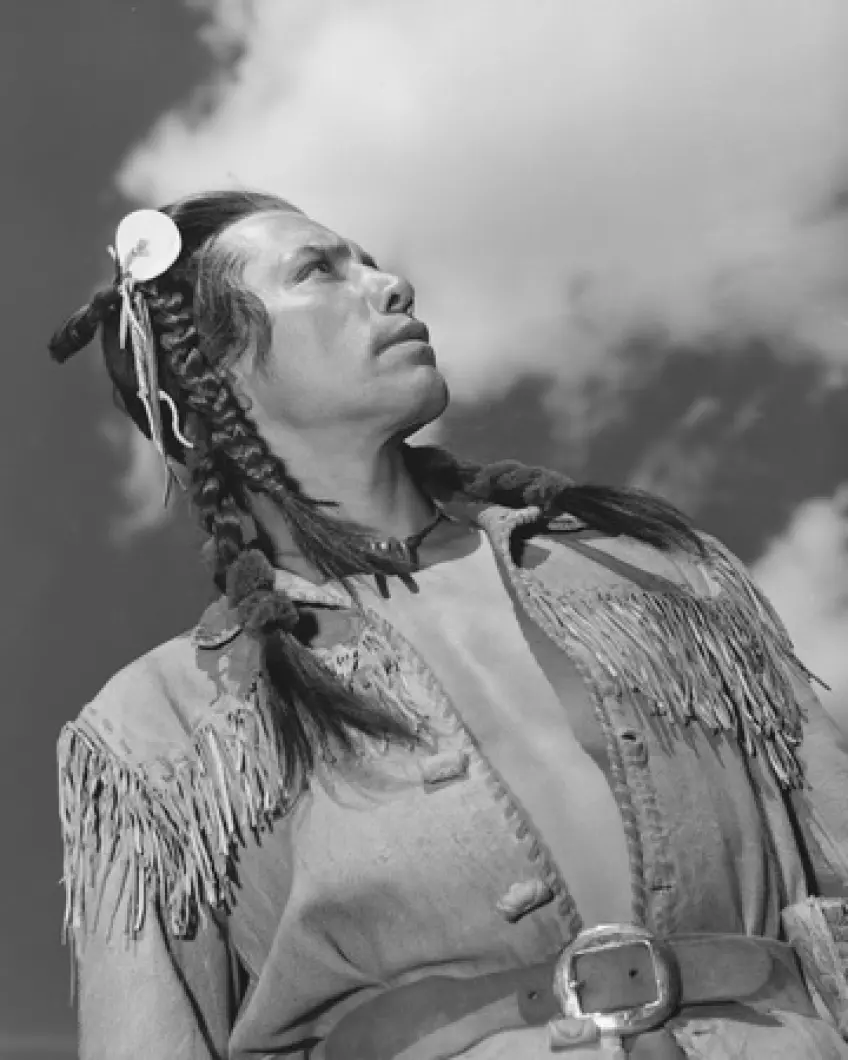 Read all about Jay Silverheels, including how much he earned in The Lone Ranger, his tribe, his family, how he died and where he is buried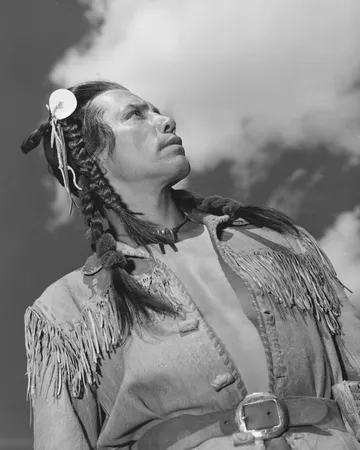 Jay Silverheels is popularly known for playing the iconic sidekick Tonto, the ever-loyal companion of the Lone Ranger.

But as the first Native American Indian to land a major role in Hollywood, we can see that Jay Silverheels played no subordinate role in real life.
JAY SILVERHEELS FACTS
FULL NAME

Harold Jay Smith

REAL NAME

Harold Jay Smith

ALSO KNOWN AS

Jay Silverheels

DATE OF BIRTH

26 May 1912

BIRTH PLACE

Six Nations of the Grand River, Ontario, Canada

NATIONALITY

Mohawk/ Canadian

ASTROLOGICAL SIGN

Gemini

OCCUPATION

Actor, Stuntman, Athlete

BEST KNOWN AS

Tonto from The Lone Ranger

DATE OF DEATH

05 March 1980

AGE

67 when he died

HEIGHT

6 feet tall or 1.83 metres

ETHNICITY

Native Canadian – Sixth Nation

PARENTS

Major George Smith and Mabel Phoebe Doxtater

SPOUSE

Bobbi Smith (divorced 1943)

Mary Diroma (married 1945)

PARTNER

Edna Lickers

CHILDREN

6

YEARS ACTIVE IN HOLLYWOOD

1937-1980

FACEBOOK TRIBUTE PAGE AS TONTO

https://www.facebook.com/tontosilverheels/
WHO IS JAY SILVERHEELS?
Jay Silverheels is pure Mohwak / Canadian belonging to the Six Nations who is best known for playing the role of Tonto in The Lone Ranger TV Series.

He started as an athlete playing lacrosse before making it in Hollywood. Jay Silverheels was the very first Native Canadian / American to play an Indian American in a major role.
He died at the age of 67 in 1980
.
JAY SILVERHEELS NET WORTH
JAY SILVERHEELS NET WORTH IF HE WERE ALIVE
Approx.

$500,000 - $3 Million

HOW MUCH DID JAY SILVERHEELS EARN AS TONTO IN THE LONE RANGER?
Approx. $125.00 per week (1950's)
SOURCE OF INCOME
Acting, being stunt man and athlete
HOW MUCH DID JAY SILVERHEELS EARN IN THE LONE RANGER?
The Lone Ranger was originally produced at a low budget for
$12,500 per episode
.

And in order to utilise the set, crew and actors, they would shoot footage that can be used for several episodes over long-hour days.
John Hart
, who played The Lone Ranger from 1952-1954, shared that the minimum salary then was $125.00 per week where they would work 6 long-hour days
.
According to a Dollartimes inflation calculator, $125.00 in the 1950's costs $1,361.00 in 2020. JAY SILVERHEELS HOUSE, CARS ASSETS At one point, Jay Silverheels owned a house in Brooklyn, New York. His home was famous to locals as he had a giant mural of a Native American chief in full head dress painted on the garage.
According to a Facebook Group "I Grew Up in Brooklyn", Jay Silverheels lived in that Brooklyn house from 1950's to the 1970's. According to a neighbour, Jay also owned a late-50's Cadillac that was often parked in his driveway.
Current price for apartments in Brooklyn range from $175,000 (1 Bedroom) to $970,000 (2 Bedroom Penthouse) JAY SILVERHEELS PARENTS Jay Silverheels' father, Major George Smith had been the most decorated Native Canadian soldier in World War I.
He was injured by a bomb that exploded near his trench. Les Smith, one of Jay Silverheels' brothers, remembers that their father was deaf to the point that he could not carry on conversations and it was their mother, Mabel Phoebe Doxtater, who did most of the communicating with the children.
JAY SILVERHEELS CHILDHOOD Jay Silverheels was born Harold Jay Smith in Canada's largest reserve, the Sixth Nations, near Brandtford, Ontario. He was third in a family of 11 children (8 boys, 3 girls). The 11 children and their parents grew up in a run-down Victorian house on land that was ceded to the Sixth Nations in 1874.
Jay's father, Major George Smith, rose to the rank of Major during World War I with the Canadian Exemplary Force. When he returned home, he farmed more than 100 acres on the reserve, and Jay spent most of his childhood in the farm where he developed his skill in dealing and caring for horses.
Les Smith, one of Jay Silverheels' brothers, recalls that whenever there's a new horse that's difficult to ride, Jay would be able to easily 'tame' these previously wild horses.
HOW TALL WAS JAY SILVERHEELS? Jay Silverheels was 6 feet tall or 1.83 metres.
HOW OLD IS JAY SILVERHEELS? Jay Silverheels was born on the 26th of May 1912. He died on the 5th of March 1980. He was 67 years of age. His astrological sign was Gemini. JAY SILVERHEELS EARLY LIFE / INTEREST IN ATHLETICS Life on the reserve was tough with no paved roads, no electricity and no running water.
And while Jay was tasked to work on the farm and he was good with horses, his real interest was in athletics. Family members recall that he was always into exercising and reading wrestling and body-building magazines. And as he could not afford to get barbells, he would make his own out of steel rods and cement blocks.
Being an athlete was natural to Jay and he excelled in sports. At the age of 16, he became a member of the Mohawk Stars Lacrosse Team and became one of the team's best players. HOW DID JAY SILVERHEELS GET HIS NAME? Judy "Punch" Garlow, the goalie of the Mohawk Stars Lacrosse Team recalls that Jay (then Harold Jay Smith) wore white running shoes.
And because he ran so fast, when you're watching him play across the field all people could see are his white shoes / feet. And because they could not call him 'Whitefeet' due to his being Native Canadian Indian, the term Silverheels came about.
JAY SILVERHEELS CAREER START At the age of 17, Jay Silverheels found himself in the midst of the great depression. And for a Native Canadian Indian, it was extremely difficult to find a job on the reserve. So he moved to Buffalo where he worked at restaurants waiting tables while still doing lacrosse on the side.
He soon joined pro-lacrosse and became one of the team's best and highest paid players. He not only capitalised on his athletic skills but his physical looks as well. In between lacrosse matches, he dabbled in modelling.
His first shots earned praises for his chiselled features, a classic 'he-man' physique and jet-black hair. One commenter mentioned that he will not have a hard time becoming a matinee idol material should he choose to go down that route.
Prophetic words to what the years ahead will bring to Jay. As Jay's lacrosse matches got him to tour around the country, it was one game in Los Angeles that proved fateful for Jay. The comedian actor Joe E. Brown came to see one of his matches and when he saw Jay, he observed that someone like Jay, with natural athletic abilities and good looks has a future in the movies.
Jay was intrigued with this remark and decided to give it a go. JAY SILVERHEELS' START IN HOLLYWOOD Jay's good looks and easy-going manner helped him make many friends easily in Hollywood. It was Joe E. Brown who proved to be that "fairy godfather" that got him initial small roles for motion pictures.
Just like the modern-day 'struggling actor' Jay took odd jobs as he looked and auditioned for roles. When he was first starting out, Jay couldn't afford a telephone so he had to ask a neighbour to lend him his phone / phone number for agents to call back.
Unfortunately, Jay lost many roles because the neighbour, himself an American-Indian, started taking the jobs that were meant for Jay. Jay began his work in motion pictures as an extra and stunt man in 1937. When he first appeared in low-budget westerns and serials, he was billed as Harold Smith or Harry Smith.
He later chose to use the name he was known for during his career in lacrosse, Jay Silverheels. JAY SILVERHEELS STARTING SUCCESS IN HOLLYWOOD It was in the late 1940's he starred in major films including Key Largo with Humphrey Bogart (1948), Lust for Gold with Glenn Ford (1949), Broken Arrow with James Steward (1950), Walk the Proud Land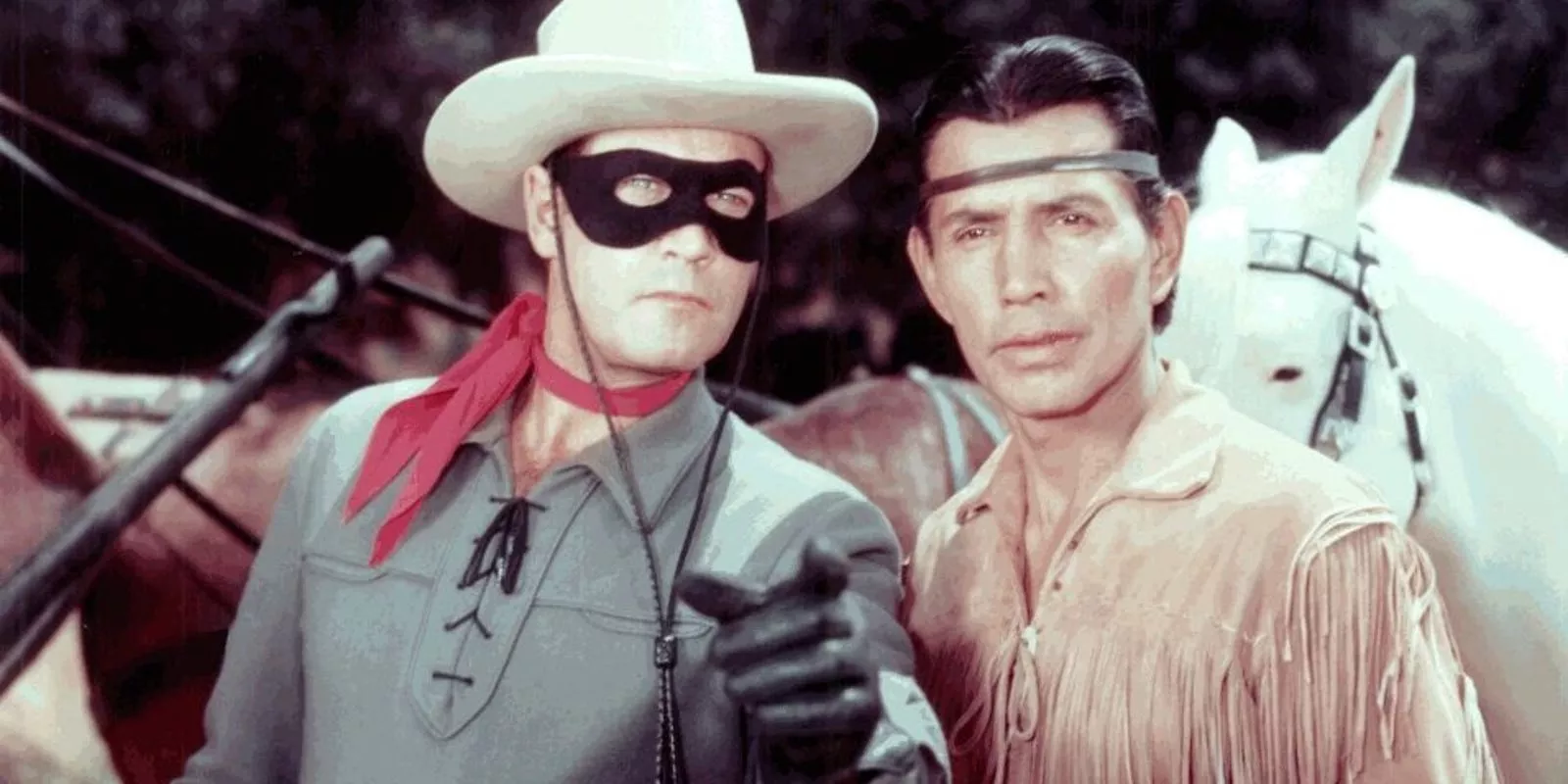 JAY SILVERHEELS AS TONTO IN THE LONE RANGER Jay Silverheels had already been in Hollywood for over 10 years before he achieved his greatest fame as Tonto on The Lone Ranger.
The Lone Ranger is an American Western drama television series that aired on ABC Television network that ran from 1947 to 1957. Jay auditioned for the role of Tonto against 35 other actors and won it. He played the role of Tonto, the ever-faithful Native American companion of the Lone Ranger, played by Clayton Moore (1949-1951 / 1954-1957) and John Hart (1951-1954) Although Jay Silverheels would be the first Native Canadian / American Indian to play an Indian in a leading role in Hollywood, he always played his role as Tonto with dignity.
He was disturbed by the stereotype that the role of Tonto cast upon American Indians, in particular: Tonto's subservience to The Lone Ranger and the Pidgin English that Tonto was forced to speak. He didn't like that he found professional success by doing a clumsy portrayal of his own people.
THE IMPORTANCE OF JAY SILVERHEELS' ROLE AS TONTO As much as Jay Silverheels was bothered by the very role that shot him to fame, his role as Tonto opened up a floodgate of opportunity for fellow Native American Indians.
Prior to Jay playing the role of an American Indian, it was white people who portrayed American Indians in motion pictures at the time. The fact that a major American Indian role was played by an actual American Indian, even if the role was a stereotype, is the beginning of a more equal opportunity for a minority group.
Jay Silverheels became a strong advocate for Indigenous people in film and television and in 1960, he founded and ran the Indian Actors Workshop in Los Angeles.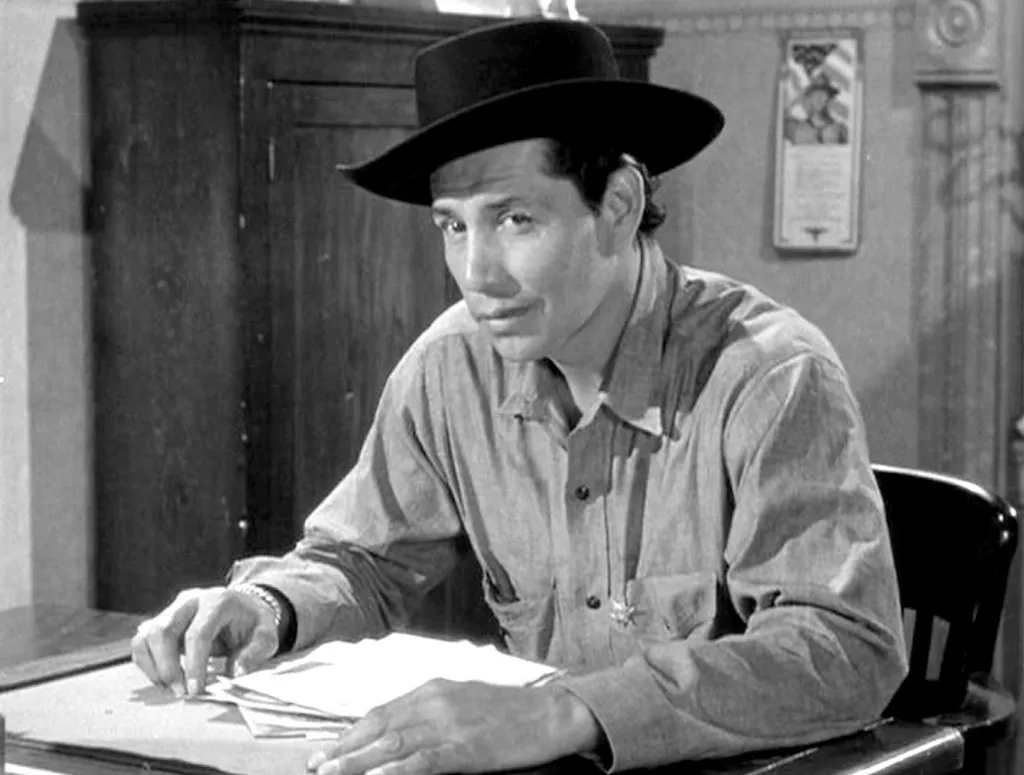 WHAT TRIBE DID JAY SILVERHEELS BELONG TO? Jay Silverheels was a pure Mohwak from the Six Nations of the Grand River.
Six Nations is the only reserve in North America where all six Iraquios nations live together. These nations include the Mohawk, Cayuga, Onondaga, Oneida, Seneca and Tuscarora. JAY SILVERHEELS AFTER TONTO When The Lone Ranger series finished, Jay found himself typecast in Native American roles.
He eventually found work as a salesman to supplement his acting income. JAY SILVERHEELS IMDB According to Jay Silverheels' IMDB, he starred in over 100 films in the years he was active in Hollywood, which was from 1937-1980.
One of his last roles was The Man Who Loved Cat Dancing (1973), where he plays a white-haired chief, and in a short film called A Different Drum (1974). JAY SILVERHEELS AND EDNA LICKERS Jay was often on the road with the lacrosse team and during one of his free time, he went to a Buffalo State Fair.
There, he met Edna Lickert, a 16-year old Sixth Nations girl. Edna recalls that they just happened to sit in the same ferris wheel seat and that's how their relationship began. And during this time of the Great Depression, Jay and Edna had a child together, a boy named Ron.
Jay eventually left both mother and son. It would be years before Jay would get to meet his son. JAY SILVERHEELS AND BOBBI SMITH Bobbi Smith was Jay's first wife. They met and married in Buffalo. They had a daughter together, Sharon.
When Jay started getting small roles in Hollywood, he convinced a reluctant Bobbie to move there with their young daughter. Bobbie soon followed and took on a waitressing job as Jay began searching for roles and also busking tables / working as a bartender on the side.
As Jay's charisma and good looks got him bigger roles and he became more popular in Hollywood circles, he and Bobbie started to drift apart. In 1943, Bobbie moved back to the East Coast with their daughter and divorced from Jay.
Jay would only see his daughter Sharon again after 14 years. JAY SILVERHEELS AND MARY DIROMA Later on, Jay's love for horses led him to meet Rochester-born Mary Diroma, a Los Angeles bank employee at a race track. They were introduced by a mutual friend.
In March of 1954, they married. They had four children together, Marilyn, Pamela, Karen, and Jay Anthony. Jay Anthony, who goes by Jay Silverheels, Jr is also an actor.
WHAT DID JAY SILVERHEELS DIE OF? HOW OLD WAS JAY SILVERHEELS WHEN HE DIED? Jay Silverheels died on the 5th of March 1980 from seizure brought about by complications of pneumonia.
He had previously suffered a stroke sometime in 1974-1975. He was 67 years of age when he passed. This was the original death announcement by the Washington post dating back to the 6th of March (day after his death.) WHERE IS JAY SILVERHEELS BURIED? Jay Silverheels was cremated and his ashes were scattered and spread on homestead in Six Nations Indian Reserve in Canada.