Christine Ouzounian Bio, Net Worth 2020, Fiance, Age, Cheating, Scandal, Porn role offer
by
CELEBTATTLER
| VIEW 340
Who is Christine Ouzounian? Read on to know the hot and attractive nanny allegedly responsible for the Ben Affleck- Jennifer Garner divorce.
In 2015, days before celebrating their 10th wedding anniversary, Hollywood power couple
Ben Affleck
and
Jennifer Garner
announced
they were separating.

The cause of the split was not immediately cited, but
cheating
allegations were rife. At the center of the divorce drama is then 28- year- old Christine Ouzounian, the couple's recently fired nanny.
From a virtual unknown, the
California
native was thrust in the limelight, and it seemed she was basking in her newfound fame.
QUICK FACTS
How Much Does a Celebrity Nanny Make?
While being a nanny is not on the list of high-paying jobs, those working for the ultra rich can make at least $100K annually, according to an
article
. Among the skill set needed are unyielding patience, strong flexibility, firm dedication, and incessant sacrifice.
Katie Provinziano,
managing director for California-based agency
Westside Nannies
, said employees of the rich and famous should be ready for anything as families are unimaginably spontaneous
.
Christine Ouzounian Personal Life
While a California native, she graduated from
Arizona State University
as a communications major, and was a sorority girl of the
Delta Gamma chapter.

She also spent some time studying abroad in
Florence, Italy

.
She was
engaged
to a schoolmate in Arizona State but later broke it off after finding out that her fiance had drug problems.
Based on her now- deleted LinkedIn page,
she used to be a teacher
at Head Start Academy in
the Bahamas
, where she worked for two years, leaving in December 2013
.
She was also a concierge at the posh Four Seasons Hotel and a sales intern at Prudential California Realty, prior to working as a nanny. Christine used to work for actor Neil Patrick Harris, who was Ben Affleck's co-star in the film 2014 psychological thriller Gone Girl.
She has a twin named Caty and both share the same occupation.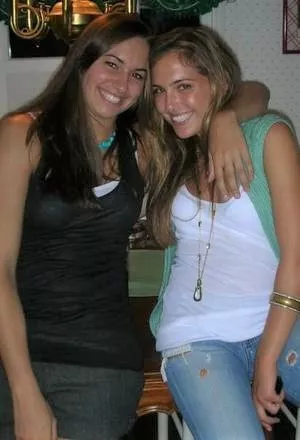 Christine Ouzounian: Celebrity Nanny It was not clear when Ouzounian started working for the Affleck family but US Weekly claims she was hired around April 2015 to look after Violet, Seraphina, and Samuelwhile the couple were in the middle of a trial separation.
In the early part of 2014, Ouzounian worked for actor Neil Patrick Harris and partner David Burtka, looking after their twins, Harper Grace and Gideon Scott, at their home in New York City. They hired Christine upon the recommendation of her twin sister, Caty, who had been Harper & Gideon's nanny since 2012 but no longer wished to live in Manhattan. The Daredevil stars found Christine while she was an employee at an unspecified high-end Beverly Hills nanny agency.
How Did Ben Meet Her? Somewhere in 2015, Ouzounian quit working for Harris and Burtka in Manhattan to relocate to the Bahamas and live with her then-fiancé, a local fisherman named Christopher Albury.
Christine used to live in the Bahamas before, around 2011-2013, and worked as a teacher. Affleck, on the other hand, owns a home at Baker's Bay Golf & Ocean Club. It was here that the two met, as reports indicated that The Accountant actor took their children here during a trial separation with the Peppermint star.
In May 2015, divorce rumors started brewing, as Affleck and Garner were seen separately on many occasions. It was reported that they spent the actress' birthday on April 17, apart. How Did the Affair Start? Amid the rumors, the Affleck family went to visit the Bahamas, tagging along Ouzounian, around June 22.
The couple allegedly planned the getaway to shield their children from the media frenzy that was imminent once they announced their divorce. Ben and Jen have agreed to take Christine with them as she planned to spend time with her Bahamas-based fiance.
Apparently things did not work out as planned and Ouzounian's fiancé suddenly broke up with her during this trip, baffling their close friends. At some point, there were rumors that Affleck seduced the nanny in the shower.
Affleck Travels With Ouzounian Days later, on June 27, Affleck headed to Las Vegas with New England Patriots quarterback Tom Brady. Affleck and Brady, both poker enthusiasts, were slated to play the game at The Venetian. Riding a private jet on the way back to Los Angeles, though, Ouzounian joined the two.
Her presence was kept under wraps by Affleck, infuriating Garner, who was left to care for their children in Atlanta. Ouzounian Angers Supermodel Months later, in August 2015, photos of Christine Ouzounian wearing Brady's Super Bowl rings surfaced.
The photos reportedly upset Brady's wife supermodel and Victoria's Secret angel, Gisele Bundchen, that she threatened to divorce the famous athlete. Unlike Affleck and Garner, the two were able to save their marriage. Ben Affleck Caught Cheating On 30 June 2015, Ben Affleck and Jennifer Garner publicly announced their divorce. A day later, their nanny Christine Ouzounian was fired, leading most people to believe that the action was done as Garner caught Affleck cheating on her with their nanny.
Speaking with Christine's friend, Jennifer Garner discovered that her husband had slept with the nanny in the Bahamas, which is why she was fired.
Friends later find out this was likely the reason Christine's fiance broke up with her. Christine Ouzounian: 15 Minutes of Fame After she was fired and the rumors of cheating surfaced, Christine used it to her advantage, and allegedly tipped off the paparazzi so she could be photographed meeting Affleck.
Seeing the photos irritated Affleck, and this ended the relationship. Affleck vehemently denied the cheating allegations. Christine Ouzounian's $1M Porn Role Offer As Ben Affleck played the caped crusader in the movie Batman v Superman: Dawn of Justice, Christine Ouzounian was reportedly offered $ 1million to play the lead for a parody Batwoman role. Porn parody producer and director Axel Braun, offered the role that would have the nanny work for two weeks and act in three sex scenes, per report. The offer came after Ouzoiunian was reportedly seeking for a Hollywood agent that could place her in high profile reality TV shows such as The Bachelorette or Dancing With The Stars.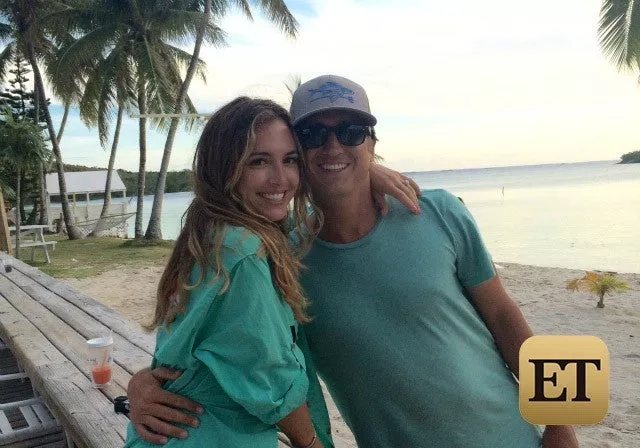 Where is Christine Ouzounian Now? Few months after the Ben- Jen divorce scandal, Ouzounian went back to the Bahamas to reunite with her ex- fiance. It is unclear if the two rekindled their romance for good. Her social media accounts are private and she has not been active on Facebook since the controversy. In 2015 she was reportedly preparing to write a tell-all book but was prevented by an agreement she signed before starting as nanny to Affleck and Garner's children. After a botched entry to Hollywood, Ouzounian has been working in the insurance industry since 2018.
She is back in Los Angeles as a national sales executive handling real estate investments. Christine Ouzounian Net Worth
| | |
| --- | --- |
| Estimated Net Worth 2020 | $600K |
| How Much Did Christine Ouzounian Earn Last year? | $200K |
| What is Christine Ouzounian's Income Source? | Work |
| How Much Does Christine Ouzounian Earn from Her Work? | $100K/year |
At the height of the
cheating
scandal, Ouzounian was allegedly paid an undetermined amount of
hush
money by Ben Affleck.

While Affleck's camp vehemently denied the accusations, magazines reported few eyewitnesses who have seen the
couple together
.
Paparazzi
snapped
Ouzounian in her new $43K white Lexus car. According to
Entertainment Tonight
, she was staying in the luxurious $1-2K a night
Bel Air Hotel
, where she reportedly met Affleck on several occasions.
Reports show that Ouzounian has an expensive taste, as she was seen
dining with two girlfriends
a
t pricey Il Pastaio in Beverly Hills. A day later, she was seen visiting
Sears Optical
in Santa Monica, where she is back staying with her mother.

She seemed to crave attention, deliberately parking far away from the mall entrance
.
A celebrity nanny could not have paid for these luxuries.
51822006 Former nanny Christine Ouzounian runs errands in her new Lexus convertible on August 12, 2015 in Santa Monica, California.
Despite being fired from her job by Jennifer Garner, Christine doesn't seem to have any problems with money as she got a new car and has been staying at the Hotel Bel-Air, where rooms are $1000 a night. FameFlynet, Inc - Beverly Hills, CA, USA - +1 (818) 307-4813 Affleck and Garner Move On From Divorce The Argo star admitted to having drinking issues in an interview, and this further led to marital problems with Garner.
Finalized in 2018, Affleck admits the divorce was the biggest regret of his life. Garner has moved on with businessman John Miller, who's also finalizing his divorce to estranged wife, concert violinist Caroline Campbell. The divorced couple maintains their cordial relations, as Garner was spotted driving Affleck to a rehab facility. Cheating allegations continue to haunt the Oscar-winning actor, director, and producer who was seen with 22-year-old- Playboy model Shauna Sexton while still romantically involved with TV producer Lindsay Shoockus.
The lothario, as of this writing, is dating actress Ana de Armas.