Papoose Net worth, Remy Ma, Bio, Career, Kids, Facts
by
CELEBTATTLER
| VIEW 394
Papoose is an American rapper and a songwriter. He is an emerging artist who has already released 29 mixtapes, 11 singles, and two studio albums. So let us know about Papoose's life, his net worth, relation with Remy Ma, bio, career and must know facts.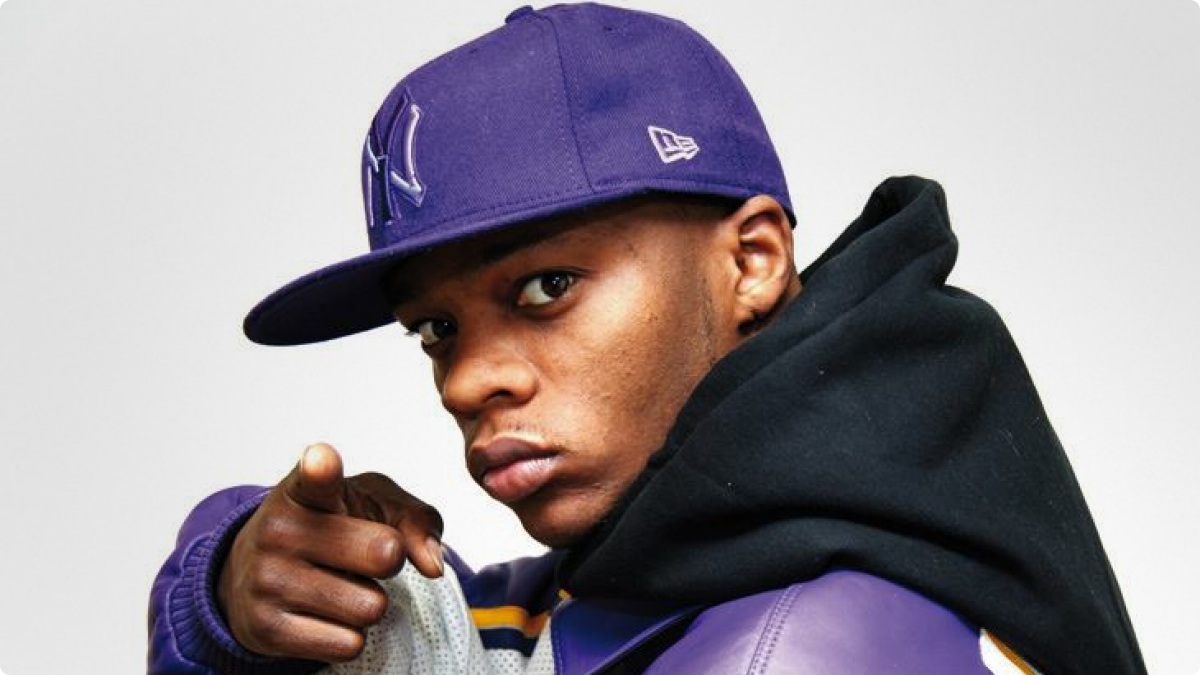 Papoose
Papoose Bio
Papoose (actual name: Shamele Mackie) was born on March 5, 1978, in Bedford–Stuyvesant, Brooklyn, New York, United States. Any information about his childhood is not available, and only one of his parents is known who is Irene Mackie.
Papoose belongs to the Liberian descent.
Papoose Career
Papoose got the spark of fame when he appeared on Kool G Raps's album Roots of Evil in 1998. Appearing in someone else's album wasn't enough for Papoose, so in 1999 he released his own first single titled Thug Connection/Alphabetical Slaughter.
But his first single wasn't able to create much of buzz. Papoose tried to make a deal with several records but all in vain. So he decided to take a leap and decided to produce and sell his own mixtapes. Papoose was so dedicated in his career in music field that he even went to New York office of Hot 97 and presented one of his mixtapes to DJ Kay Slay outside the office.
This led to Kay Slay inviting Papoose onto the air, and, impressed by his rendition of "Alphabetical Slaughter", signing him to his Streetsweepers Entertainment label. This was just a start for Papoose. In between 2004 and 2006, he released over a dozen of mixtapes at prolific rate.
His dedication finally paid him off and on August 24, 2006, he signed with Jive Records announcing in his official website. An album to be called The Nacirema Dream ("American" spelled backwards) was planned. However, in September 2007, Kay Slay revealed that he and Papoose had left Jive, commenting that they had "almost [become] victims of A&R hell.
" Papoose came into limelight when he was featured on a remix by Busta Rhymes titled Touch It. He was briefly associated and signed to Flipmode for a couple of years thereafter. And since then, he has release various mixtapes.
His most recent one is Most Hated Alive which he released on December 4, 2012. Papoose announced his debut album will be The Nacirema Dream and scheduled to release on March 5, 2013. For the promotion of his album he released On Top of My Game featuring Mavada on December 11, 2012 and its music video on March 26, 2013.
When his debut album got released, it got positive reviews from the music critics and got on number 97 on the US Billboard 200. https://www.youtube.com/watch?v=nJU8au3bKIA Papoose performed his third single of his debut album, Get At Me with Ron Brwoz on June 2, 2013 during the the annual hip-hop fest held in East Rutherford, New Jersey and sponsored by New York-based radio station Hot 97FM with the help of Top Dawg Entertainment. On October 4, 2013, Papoose announced that he plans to released his new mixtape and he had already begun working on is studio album.
Then in 2014, November 4, he released his mixtape, Hoodie Season. And, in 2014, Papoose began work on a music collaboration with international producer Swissivory and west coast rapper C-Tru on a track titled "How We Roll".
The single was put into rotation on MTV September 16, 2014.
Papoose in televison
Papoose also appeared in television show of VH1 Love & Hip Hop: New York when his wife, Remy Ma got released from jail. There was much interest in the rap couple which led them to receive an offer to star this VH1's show.
After agreeing to be part of the show due to receiving "an offer they couldn't refuse" the couple revealed publicly that they would be joining the rest of the cast for the 2015 season. https://www.youtube.com/watch?v=ldCAg_N71m0
Awards of Papoose
Papoose has a successful career till today.
He has released some good songs, mixtapes and albums. However he has only achieved one award that was in 2005, the Justo Mixtape Award in the category of 'Best Underground Artist.'
Papoose's feud with Kendrick Lamar
Papoose also had a feud with Kendrick Lamar, when Kendrick released his song, Control where he claimed the title of King Of New York and Papoose got offended and dissed Kendrick with a remix of Control.
Kendrick Lamar called Papoose's response comical and then reportedly threw shots back at him on the BET Hip Hop Awards TDE cypher. On October 4, 2013, Papoose responded saying he would be releasing another diss track soon.
Papoose and Remy Ma and kids
Papoose issued an statement in 2008 saying that Remy Ma (Reminisce Mackie) were to be married, but due to Ma's impending prison sentence of potentially up to 15–25 years, the couple had changed their plans and intended to marry in her jail instead.
Remy ma ended up in jail in relation to a police shooting on July 13, 2007. She was taken into custody by the police. Officers report that a fight broke out after a verbal confrontation outside of a Manhattan delicatessen. Sources say that Remy Ma shot Makeeda Barnes-Joseph, who was accused of stealing money.
She pleaded not guilty on several accounts, but she was charged again later that year with witness tampering and assault. Remy Ma was released from prison after serving six years on August 1, 2014. Papoose and Remy Ma got married when Remy Ma was still in jail.
On their wedding day, Papoose allegedly attempted to smuggle a key into the jail. After the incident, Papoose married Ma the next day inside the courtroom right before sentencing and was barred from visiting her for six months.
Papoose and Remy Ma on their weeding day Together they have a daughter named Dejanae Mackie. However a woman claims that she slept with Papoose while Remy was still in jail, and that he's the father of her daughter. But Remy Ma said she trusts him, and knows how loyal he was the entire time she was in prison.
She thinks there's no way her husband strayed!
Papoose Net Worth
Papoose made his money from albums, singles, mixtapes and collaboration. Till today, he has 29 mixtapes, 11 singles, and two studio albums in his pocket.
Also, he has made appearances in 29 single of others. Apart from his music career, he also appeared in the television show Love & Hip Hop: New York. He also appeared in the film Righteous Kill in the year 2008. Papoose earned the major chunk from Jive Records of $1.5 million for his record deal 2006.
Although the album was not released as per the deal, he was still able to keep the $1.5 million.
Papoose Facts
He broke into the rap game in 2005.
He strongly believes that he is lyrically better than Jay Z.
His daugther is now studying in a university in New York.
He also featured in Remy Ma's music video for the song "All the Way Up".