Winnfred Wilford: Debbie Allen's Ex-Husband, Biography, Net Worth and Kids
by
CELEBTATTLER
| VIEW 1482
Winnfred Wilford is the ex-husband of two time Emmy Award winner and a Golden Globe Winner for the star of TV show Fame (1982-1987), Debbie Allen. Wilford is known in the industry because of his married status to Debbie. Let us see more into his personal life and his career in brief
.
Winnfred Wilford and Debbie Allen
Winnfred Wilford Bio
Winnfred was born in 1939 in America to Black ethnic parents. Winn's age is 80 years. The details of his birthplace, parents name and his early childhood days are unknown till date.
He has been in the industry in the back pages. He has worked as the president of CBS Records and has worked for Epic Label. Wilford nurtured upcoming black artists and promoted them while working with Epic Label. Winnfred looked over the development of artists like Lou Rawls, The Jacksons, Teddy Pendergrass and Luther Vandross.
Winnfred maintains a close relationship with his artists and continues to guide then the path to stardom and success.
Career of Winnfred Wilford
Wilford was interested in music since his teenage days. At the age of 19, he left town to play bass guitar for a local R&B group, Upsetters.
He then moved to Philadelphia, joined the Romeos as a bassist and also tried in other many upcoming bands. In 1969, Winnfred was in New York trying to build an acting career and working at modeling jobs to pay rent. Winn performed in plays like Sheba.
After Sheba, Will involved in public relation work for big agencies as a full-time job. By 1974, CBS added him to the company's record division and later went on to be vice-president of the record division. His current work is unknown.
Marriage with Debbie Allen
Winnfred and Debbie met each other at the rehearsal set of Sheba, an off-Broadway Musical in 1973 where Winn was a chorus boy, and Debbie was a featured dancer. Debbie described Winn as very good looking and admits she was attracted to him at that very moment.
Winn used to drive a Mercedes-Benz and always showed up late in the set. Afer one week, Debbie approached Winn and hit it off.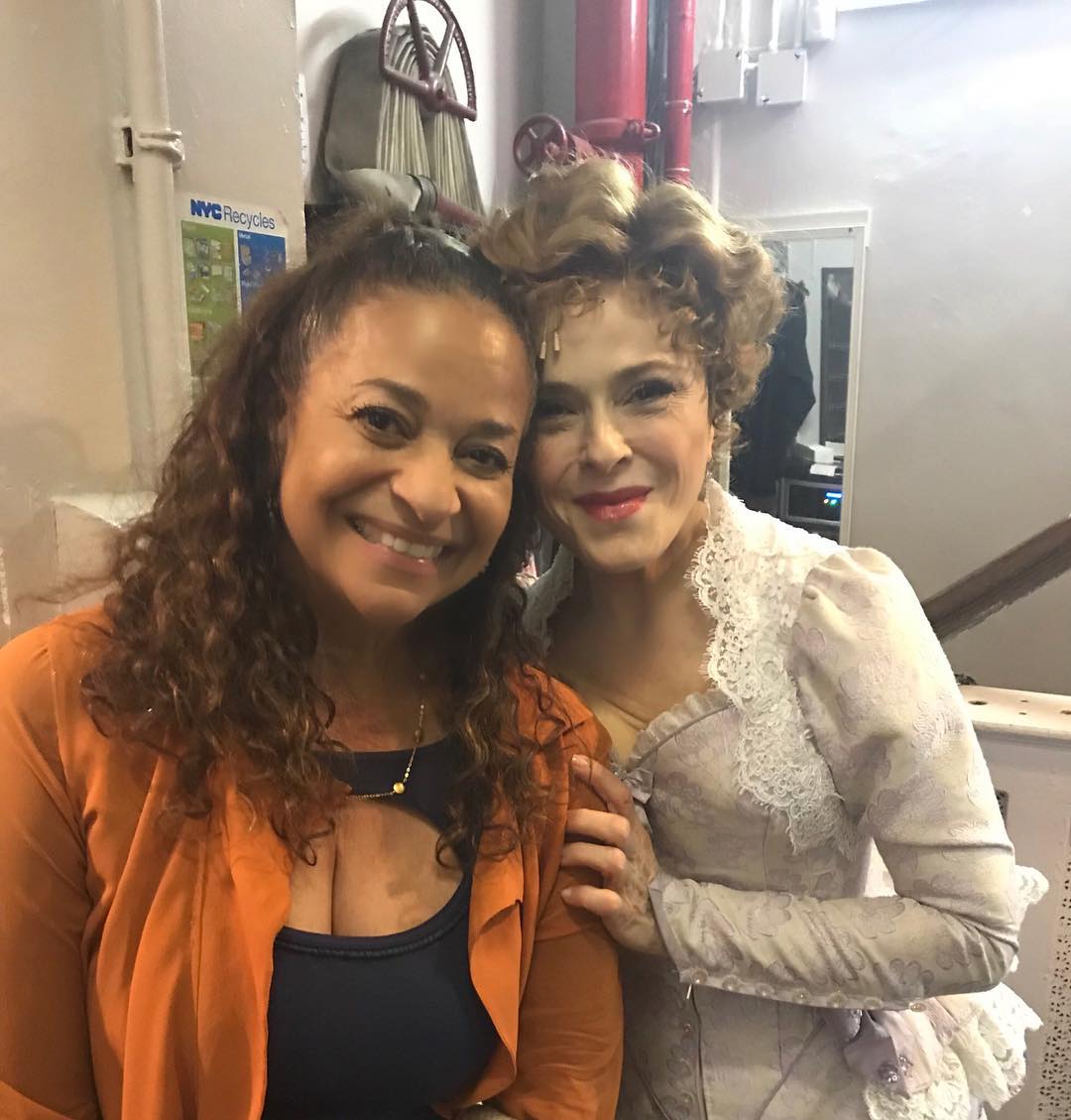 Debbie Allen Winn married the future star in 1975, but Debbie's 13-hour work schedule with Fame in Hollywood and Winn's work with CBS in Manhattan kept them apart most of the time.
The couple was 3000 miles apart busy with their respective work. The couple decided to live separate lives and divorced in 1983. The couple did not have any children during their married life.
Who is Debbie Allen?
Debbie Allen, full name Deborah Kaye Allen, is an American actress, choreographer, television director and producer and professional dancer.
Allen is also a member of the President's Committee on the Arts and Humanities. She is widely known for her work on the musical drama television series Fame, where she acted as Lydia Grant, a dance teacher and also worked as a choreographer.
Debbie currently plays the role of Catherine Avery on Grey's Anatomy.
Debbie Allen Children
Debbie is ex-wife of Winnfred Wilford. They were married from 1975 to 1983. Debbie married a former professional NBA player Norm Nixon in 1984 and are still together.
They have three children, Vivian Nixon, Norman Nixman Jr. and DeVaughn Nixon. Debbie Wishing Happy Birthday to her daughter https://www.instagram.com/p/BjdgJ4DDOnq/?hl=en&taken-by=therealdebbieallen Allen was born in Houston, Texas.
She earned B.A Degree in classical Greek literature, theatre, and speech from Howard University. A naturally talented dancer, she learned ballerina and later turned down a scholarship in ballerina course to pursue an acting career.
Debbie Allen Fame
Debbie starred in a small role in the movie Fame. The movie later changed into a show where she got a significant role as Lydia Grant and accumulated glamour and name in the industry. Still, now, Debbie is recognized for her performance in the series Fame.
She was awarded three Emmy awards and nominated for best actress during her work in Fame. Debbie after winning Lifetime Achievement Award https://www.instagram.com/p/Bjz1oecDLHB/?hl=en&taken-by=therealdebbieallen
Golden Globe