Mark Worman: Net Worth, Age, Wife, and Daughter Alyssa Rose
by
CELEBTATTLER
| VIEW 592
Mark Worman is an American producer popular as the founder and cast member of reality TV show "Graveyard Carz." Mark is the creator of the show and started it back in January 2012. The show is created by
The Division
, a film producing company.

Worman is also the acting Chief Executive Officer of The Division
.
Mopar Guru Mark Worman
Early Life of Mark Worman
Mark Worman was born on 21st August 1962 in Springfield, Oregon, USA. He developed an early interest in bikes and gradually shifted to cars.
He didn't like attending school and preferred working on his bike. Mark dropped out of school at the end of grade 9 when his dad passed away. He decided to support his family and started to work on small engines.
FK5 Burnt Orange Mark used to spend hours reading car magazines in his childhood days.
Mark jumped from job to job, flipping burgers and did many work shifts and saved enough money to buy his first car. At the age of 16, he purchased 70's Dodge Charger with a 383 two barrel and FK5 Burnt Orange color as his first car.
https://www.celebtattler.com/royal-yoakum-net-worth-age-wife-and-daughters/
Mark in Graveyard Carz and his Car Collections
Mark is a Mopar enthusiast and has a passion for American Muscle cars. The reality show "Graveyard Carz" is based on finding dead Chrysler cars of early1960's and 1970 's and restoring them to its original condition.
The concept behind the show came after Mark filmed the restoration of The 1971 Phantom 'Cuda. Mark Worman also owns Welby's Car Care in Springfield, Oregon where his crew restores worn-out Mopar car from late 60's and 70's to life.
Norman exclusively works only on Chrysler parts and Mopar cars that are deadbeat and torn to pieces. He does not involve himself in simple re-modelings like paint jobs and rims.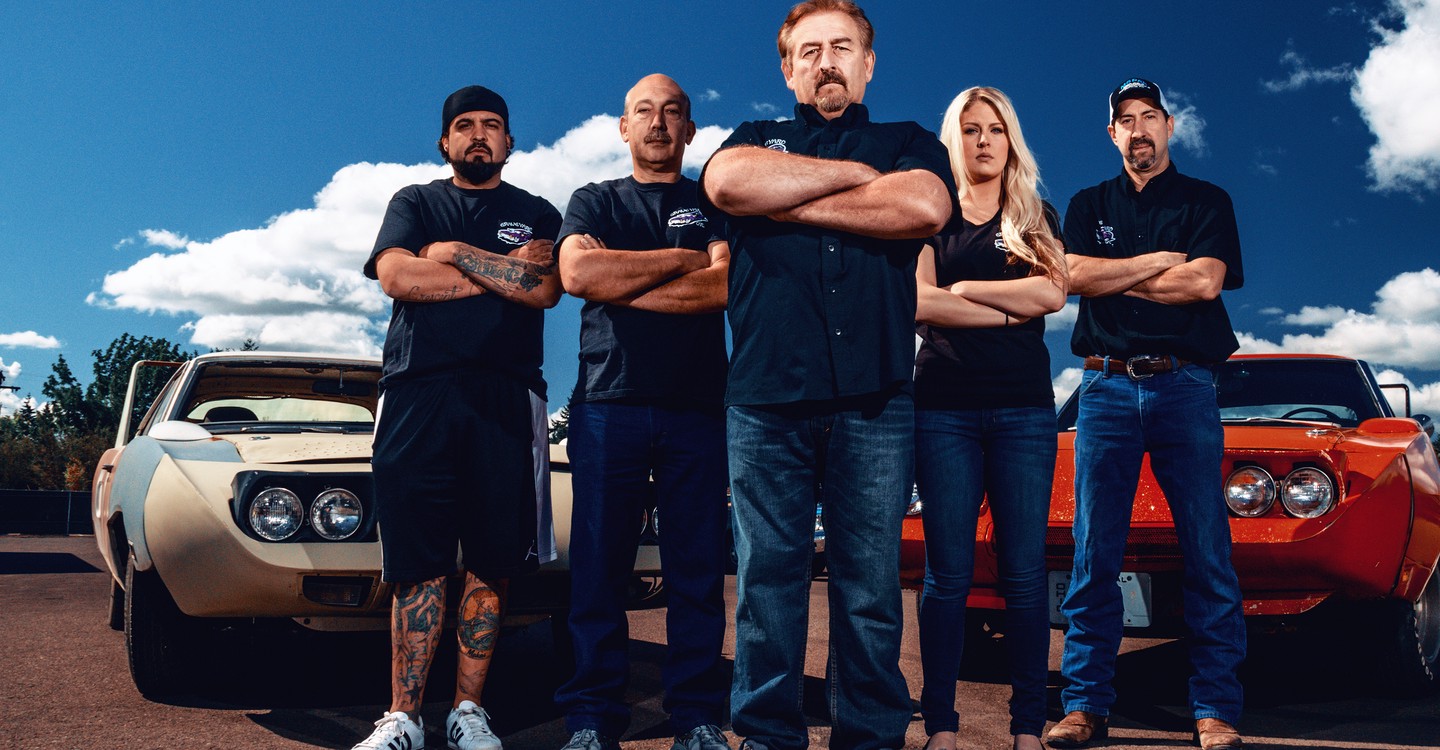 Graveyard Carz Crews Mark is very popular for his playful nature and his crazy crew portrayed by the show.
The first four season of the show focused on the activities of crew members during the restoration of the cars, like pranks and other entertaining activities. The recent season has shifted its focus mainly on the cars that are being restored, as requested by the show viewers and the show is gaining popularity all over the main-stream media.
Net Worth of Mark Worman
Mark Worman is a very successful man in the entertainment industry. He is considered as Mopar Guru for his knowledge and expertise regarding American muscle cars. Worman restores dead American Chrysler cars and sells them.
He also earns from the airing of Graveyard Carz in Velocity.
Family of Mark Worman
Mark Worman's mother name is Ruby Norman yet his dad's name is still unknown. Norman lost his dad because of cancer when he was 14 years old.
He also has an elder sister, Tara Worman.
Who is Wife of Mark Worman?
Mark is very confidential about his married life and gives little to none information regarding his wife. He, however, has a daughter. Thus he either is still married or used to be.
His daughter name is Allysa Worman who also shares a love for cars and features in the reality show.
Love between Mark and his daughter Alyssa Rose
Alyssa Rose was born in 1992. Mark is very fond of his daughter and has encouraged her involvement in automobiles since early childhood.
Alyssa's real name is Alyssa Worman but she is popularly known as Alyssa Rose. She got this surname from her husband Josh Rose. Mark gave GoKart cars and dirt bikes to Alyssa as a present in her childhood. So, Mark even developed automobiles interest in his daughter around 10-11 years of age.
Mark Worman and Alyssa Rose Allysa, now 26, recently separated from her husband, Josh Rose, an Australian football player with whom she had two children, Emma and Brooklyn. She has hinted that there were issues between the couple which they did not work it out and was the reason for their separation.
Recent rumors suggest that Alyssa is currently dating Anthony Johnson. Alyssa also works in the restoration of cars in the Graveyard Carz. He has appeared in numerous seasons of the reality show alongside her father. She has starred in all the seasons of Graveyard Carz except in 2014.