Queen Naija's Boyfriend: Clarence White, Pregnant, Net Worth, Son & Instagram
by
CELEBTATTLER
| VIEW 620
26, Queen Naija is a famed American YouTuber and singer who has the self-titled channel "Queen Naija" which has over 3 million subscribers and has 257 million views where she posted content like music covers, story times, advice, makeup tutorials, and funny videos.
Naija appeared on season eight of American Idol. In March 2018, Queen released her EP titled 'Medicine' which has received more than 64 million views on YouTube.
Queen Naija
Bio-Wiki
Queen Naija was born on 17 October 1995 in Detroit, Michigan, USA.
Information about her family and parents is not available on any sites. Her birth sign is Libra. She has two younger siblings, Tina, and Terrall who runs a joint YouTube channel called 'Tina & Terrall.' Queen is born with American nationality and belongs to mixed ethnicity.
She has a keen interest in singing since childhood and also participated in season eight of American Idol twice. There is no detail of her educational background.
Career on YouTube
Queen Naija gained public attention when she participated in the reight season of American and Idol.
Though she got through audition, unfortunately, she could not go further and eliminate during the Top 15 selection in the Hollywood round. After that, she began concentrating her career on YouTube where she posted videos like beauty tutorial, songs, vlogs on her self-titled channel "Queen Naija" which she joined on in April 2017.
Now she shares her singing talent through her channel and liked by many fans. In the past, Naija also ran a joint YouTube channel 'Chris and Queen' with her ex-husband. The couple posted several videos of them like playing pranks, challenges and other videos on their channel.
After two parted ways, the channel 'Chris and Queen' has been closed now.
Queen Naija Dating Clarence White
Queen Naija is in a relationship with an Instagram star, Clarence White. The couple began dating in 2018, and they are not married yet.
Queen, Clarence, and her son, Chris is living happily. However, Chris is not Clarence's son but he loved like his son, and they have a solid bond with each other.
Queen Naija and Clarence White Queen features with him in several videos of her.
Naija revealed in August 2018; they are expecting their first child together. She posted a cute video on 9 August 2018, and she said, " We want to be transparent, and with that being said, there's one more thing that we don't want to hide from you guys," with a big smile on her face.
Naija's son, Chris would be an awesome big brother.
Queen Naija Divorced Christopher Sails
Queen Naija was married to former husband, Christopher Sails until 2017. Queen and Christopher met during their high school. Then Naija and ex-husband, Christopher began dating in April 2013.
After marriage, Naija ran joint YouTube channel with Christopher 'Chris and Queen.' Her ex-husband is also a YouTube star. Chris managed and continuously posted their videos on their channel. Their most viewed video is 'Cheating prank on wife' which has amassed over ten million views.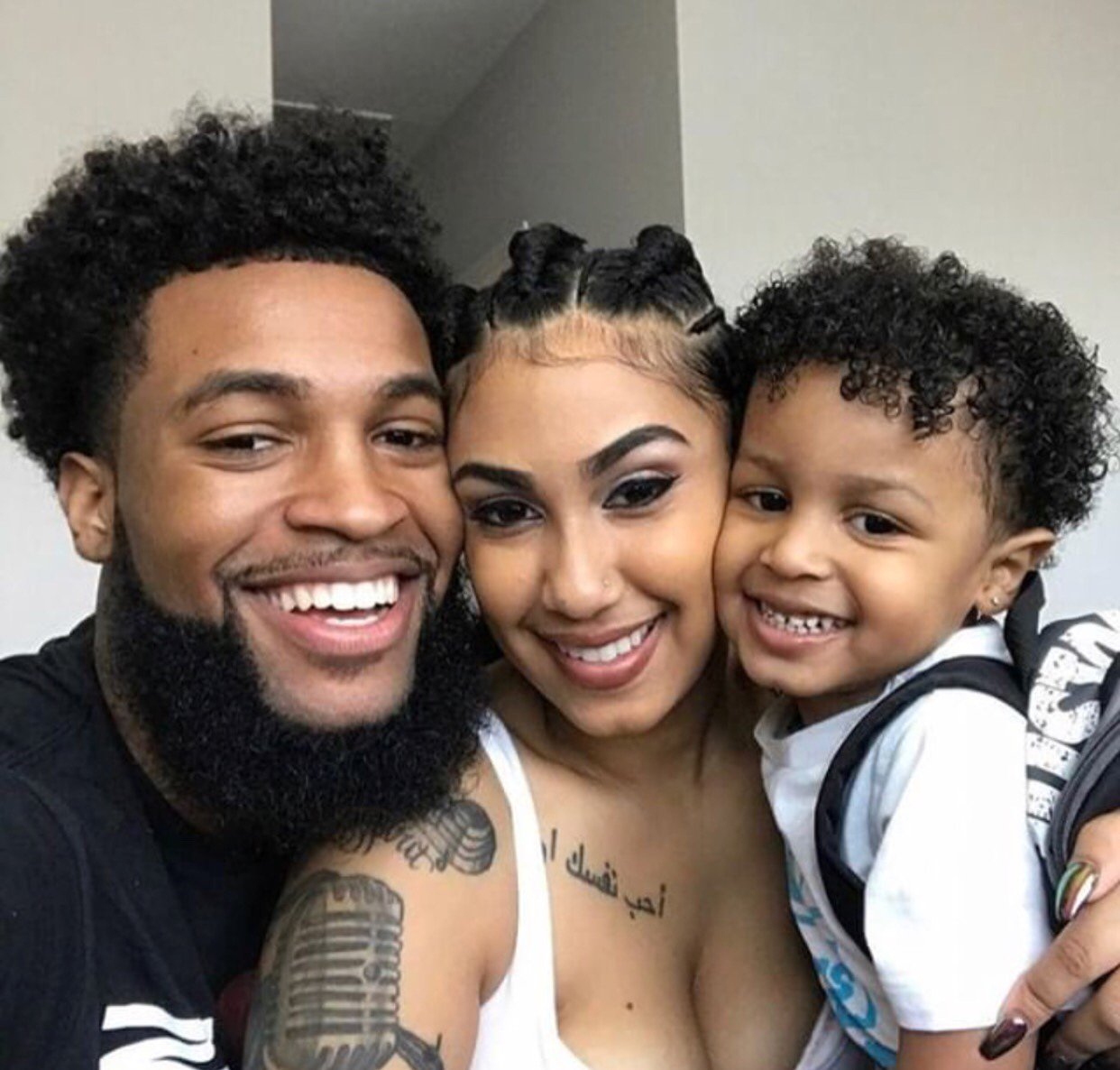 Queen Naija's ex-husband, Chris Sails and Son, Chris The couple has a son named, Chris. The former couple looks adorable together. However, their relationship did not last long and divorced. Her ex-husband Sails admitted that he cheated on his wife.
He uploaded a video in September 2017 on his channel saying that he had cheated on Queen with another girl.
What is Queen Naija's 2022 Net Worth?
Queen Naija has successfully gained millions of followers on her YouTube channel, and she earns a significant amount of money through her videos and music videos.
According to Social Blade, her monthly earnings is $6.3k-$101.1k and estimated yearly earnings is $75.8k-$1.2M. Besides her videos, he makes extra income from other ventures. She has her own merchandise where she sells t-shirts, sweatshirts, hoodies and many accessories.
Queen Naija's Social Profile
Queen Naija is pretty active on various social platforms such as Facebook, Twitter, Instagram, and YouTube. She has over 4.7 million fans followers on Instagram, and on the Twitter account, she has 435k followers.
On her social pages, she posted several pictures with her boyfriend and a cute son, Chris. If you want to more about her, you can follow her as queennaija.
Height, Weight and Body Measurement
Black beauty, Queen is beautiful and has a great personality.
She has a height of 5 feet 1 inches and weighs 56 kg. She has an hourglass body shape. Her bust, waist and hip size are 37-26-38 and wear 34D size bra. She has black color hair and a beautiful pair of brown eyes.