Troy Carter: Net Worth, Age, & Married to His Wife, Rebecca Carter
by
CELEBTATTLER
| VIEW 411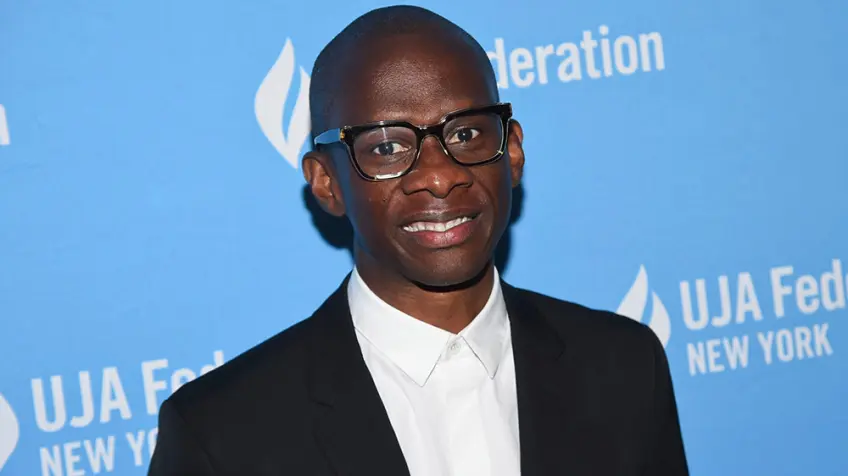 Everyone loves music that speaks to our souls. Music is the only way that connects to our emotions, our very experienced, and inner turmoil. Today we are talking about one of the most successful and reputable music manager of the industry, Troy Carter who managed wide ranges of singer including
Lady Gaga
.
Troy Carter Born on 14 November 1974 in Philadelphia, Troy raised as a Scorpio. However, his childhood wasn't as good as other ordinary children. His parent got divorced when he was just two and raised by his mother. His father served for 12 years in the prison for murder when Troy was 7 years.
He attended Huey Elementary and Sayre Middle School. Then he went on to West Philadelphia High School but dropped out at the age of 17, in 1990 to pursue his career in the music industry.
Career
In 1995, Carter joined the Bad Boy Entertainment where he promoted artists and concerts around for Philadelphia like as Notorious B.I.G.
In 1999, his life took a sudden change after he met Eve, the Grammy Award-winning rapper and singer and asked him to be her manager. The same year, he teamed up with retired basketball player Julius Erving and co-founded the talent management company, Erving Wonder.
Two years later, Carter sold Evring Company to Sanctuary Group in 2004. During the time, he helped Lady Gaga to launch her own music. With the money he made, Troy Carter founded Coalition Media Group in 2007 and its management division Atom Factory in 2010.
Hie other establishments included The Backplane in 2011, AF Square, and A/ IDEA. AF Square, an angel fund and technology consultancy, holds the interest in more than 40 technology companies at various stages of growth. Troy makes his fortune form different ventures like TV and film production company, Coalition Media Group and other investments such as Warby Parker, Songza, and Fab.
Throughout his career, he manages the careers of several artists like Mindless, Meghan Trainor, and many others.
Married life with Rebecca Carter
Very few celebrities are successful to keep their personal and profession in the same level.
The music manager, Troy is married to his gorgeous wife, Rebecca Carter in a private ceremony. Though the couple has not mentioned their wedding date and venue on the camera. Troy Carter and Rebecca Carter He never talks much about his marriage or wife, however, we got some juicy stuff for you.
The pair has five children. Back in 2012, Troy and his wife raised more than $2 million in funds for the Obama Barack's Presidential Campaign. His wife graduated from the University of Massachusetts in Finance and became the Chief Financial Officer at Atom Factory and AF Square.
Prior to, she was a Financial Consultant at Merrill Lynch. Rebecca is also a philanthropist and served as the advisory board for Project E.T.H.E. Currently, the couple resides in Los Angeles home, California. We don't know how Troy Carter and wife Rebecca Carter met and their love life before marriage.
For current updates about your favorite celebrity, follow us on Facebook and Instagram.