Marina Abramovic makes history at London art institution
by
SEAD DEDOVIC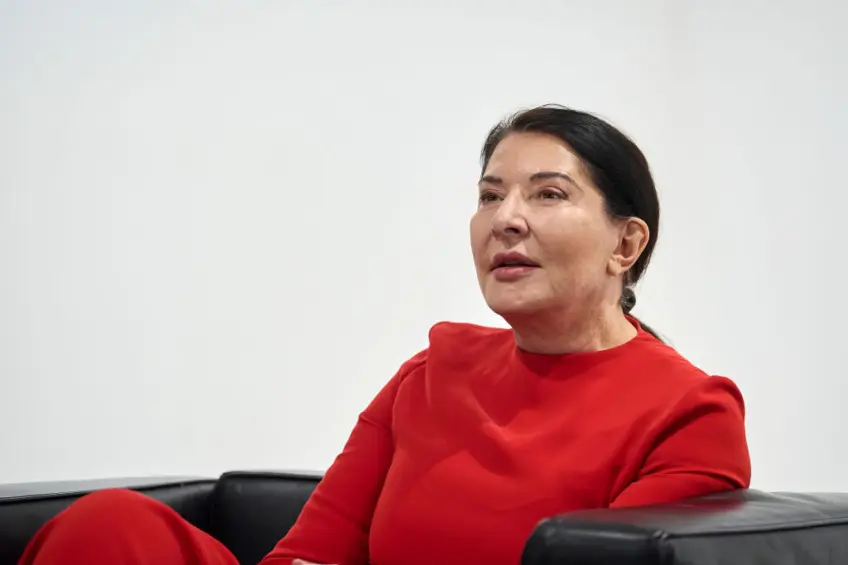 Renowned artist Marina Abramovic is making history as the first woman to receive an independent retrospective exhibition at London's Royal Academy in its 255-year history. This recognition speaks to her global popularity, notably her iconic 2010 retrospective at New York's Museum of Modern Art, where around 1,400 attendees engaged in a legendary performance, sitting across from her and looking into her eyes.
This was talked about years later, and Abramovich showed even more that she is specific in many things and that she certainly knows how to attract attention to herself. Her impact extends beyond the art world, influencing Hollywood stars and musicians.
Her current exhibition at the Royal Academy revisits her most famous performances. As she cannot perform them simultaneously, 42 artists trained at the Marina Abramovi? Art Institute are interpreting her works. They've undergone a unique performance school she designed, involving retreats, fasting, and meditative exercises inspired by Tibetan Buddhist practices.
Marina Abramovic and her career
Only selected people can be part of this performance. It is necessary to be maximally prepared and pass certain obstacles in order to be part of the performance. Abramovic is a great mentor. Her many years of experience on the art scene is the reason why many want to be part of the exhibition and show their respect for her.
Marina's career spans from her groundbreaking work in Belgrade in 1973, where she challenged artistic norms using her body in art, to her partnership with artist Ulay. Together, they lived a nomadic life, traveling extensively and integrating art into every aspect of their lives.
This exhibition captivates not only art enthusiasts but also a broader audience. In the early days of her career, Abramovic tended to explore her own body, both physically and spiritually. Sometimes, she pushed the boundaries in doing so. From a young age, she was curious and wanted to understand how far she could go.