United States Of Romance: Examining Date Night Costs
by
NIKIYA BIGGS
Love knows no limits, but your wallet? Well, that's a different story! According to the latest findings from Casino.ca, they discovered just how much your romantic escapades might dent your bank account. If you're planning your next lovey-dovey adventure in the bustling metropolis of New York or the tropical paradise of Hawaii, you might want to consider skipping the appetizers!
So, dear reader, what's your price tag for a night of romance?
Casino.ca's research reveals that the average cost of a date night in the United States is a jaw-dropping $153.81! This typical date night, as defined by the study, encompasses a dinner for two and an entertaining activity, like hitting the lanes for a round of bowling or catching a flick at the cinema.
Following the sage advice of dating experts, if the average American is enjoying a weekly rendezvous, that could mean shelling out approximately $600 a month! Love is grand, but your budget might be feeling the squeeze!
50 Shades Of Dates: Kansas Takes The Bottom Spot!
Let's break it down in a lighthearted way! At the rock bottom of our list, we've got Kansas chillin' at the 50th spot. If you're dreaming of a down-home Kansas BBQ date, you'll need about $107.30 in your pocket for that smoky goodness.
But don't worry, it's still cheaper than a date with a celebrity!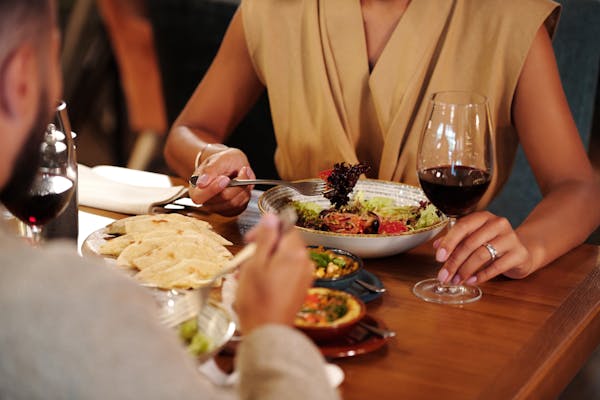 Now, don't think Alaska is gonna break the bank just because it's got a high cost of living (and a pet moose or two). It's actually number 45 on our list!
Meanwhile, Nevada, Washington, and New Jersey play musical chairs in third, fourth, and fifth place. So, if you're in Sin City, the Evergreen State, or the Garden State, get ready to spend $205.24, $196.77, or $185.29 for an average date.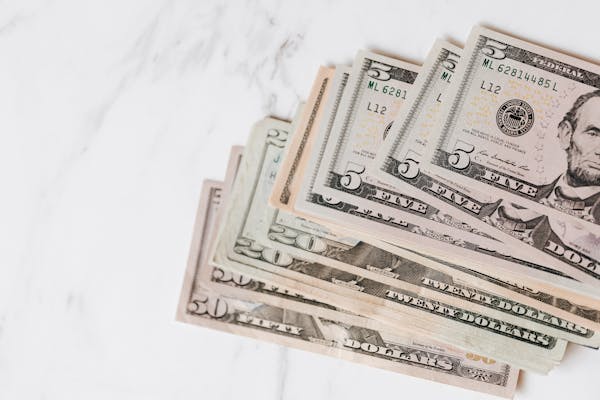 New Hampshire and Vermont, despite being in the "pricey to live in" club, are throwing a surprise party at 36th and 39th place. They both rank in the top 10 most expensive states to live in. However, your average date here is almost $100 less than what you'd pay in states like Hawaii and New York.
Speaking of which, Hawaii and New York are the true high rollers here, sharing the throne as the most expensive places for dates. NYC might be the city that never sleeps, but it sure knows how to nap your bank account.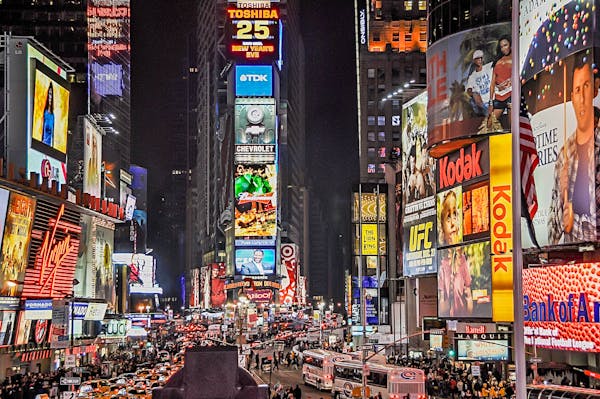 And Hawaii? It seems as if everything seems to have its own little "island tax," including your romantic outings.
Aloha to pricey dates!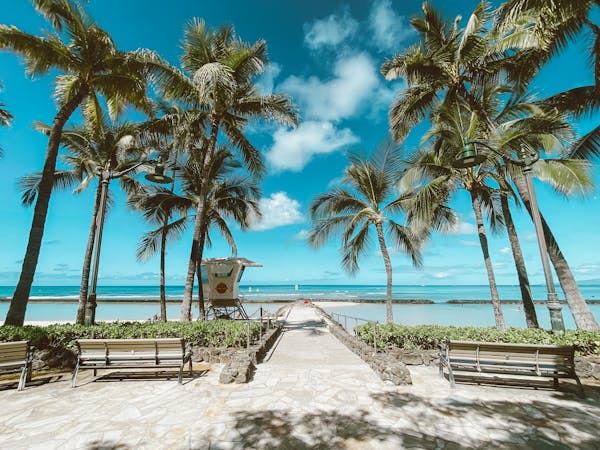 A Lighthearted Look At Canadian Romance Costs
Grab your compasses, because we're about to embark on a voyage exploring the average date expenses in the Great White North, Canada! Quebec, despite being Canada's second-biggest province in terms of population and size, proudly wears the crown as the nation's most wallet-thinning date destination.
If you plan on treating your significant other to a romantic dinner there, be prepared to spend $176.24! And if you want to add some spice with a little bowling or a movie, you'll spend around $217.74 or $205.46, respectively.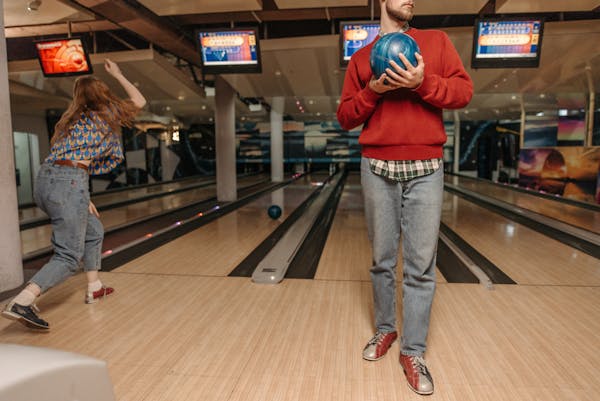 Quebec has not only outpaced British Columbia but has zoomed ahead by $24.75 in the average date spending race. Sorry, Alberta and Manitoba, but you're playing catch-up as Quebec takes the top spot, followed closely by BC.
Now, you might wonder, what about Ontario? Surprisingly, even though it's the most populated province in Canada and has a sky-high cost of living, it lands at the fifth spot on our list of date expenses.
But let's switch gears to the opposite end of the spectrum.
Nunavut, famous for its breathtaking peaks and glaciers, has now earned a new title – the holder of the most budget-friendly dates in Canada. And when we say "budget-friendly," we mean it! Despite being the largest Canadian province by land area (accounting for over 20% of the nation's land), you'll find yourself spending $21.71 less on average than the next cheapest spot in the country, the Northwest Territories.
A delightful surprise in the Great White North!
Finding Love In The Digital Age
For centuries, couples have gone on amorous escapades, but modern dating ain't your grandmother's style! It's not a scene straight out of the '50s, '70s, or even the wild 2000s.
Dating these days is like being a cat on a skateboard – super flexible and ever-changing. Thanks to dating apps and social media, finding love (or at least a fun night out) is as easy as ordering pizza on a lazy Sunday.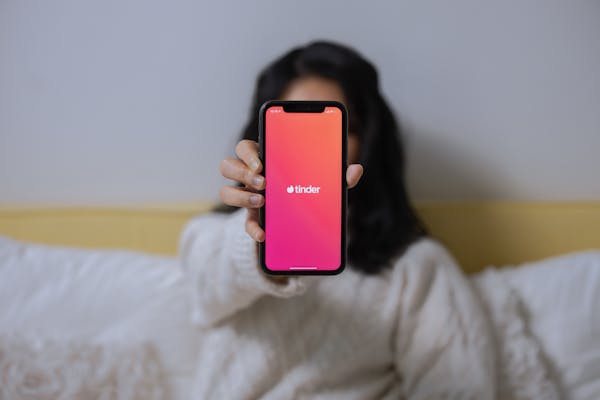 The dating landscape might have undergone a total makeover, but one thing remains as stubborn as a mule - the green stuff, moolah, dinero! Most dates still demand a bit of cash splash. So, unless you've got a genius idea for a wallet-friendly, out-of-the-box experience, be ready to unleash coins from your purse.
And even if you're planning to go Dutch, those bills still have to make an appearance!
Methodology:
The standard date at the base of this study consists of dinner and an activity. Our researchers collected data from 500 restaurants in 50 major US and CA cities/states, including prices for entrees, cocktails, and desserts to estimate the cost of a dinner for two.
Using TripAdvisor, they focused on popular and highly-rated establishments, filtering for fine dining to mid-range options suitable for romantic dining experiences. Averaging prices from 10 restaurants per location, including two entrees, two cocktails, and two desserts, they provided an overview of the overall expense.
Movie ticket prices were obtained from Fandango while bowling alley prices factored in hourly rates and per-lane charges for comprehensive information on bowling costs.
United States