"The One" - A Look Inside The Most Expensive And Largest Residence In Los Angeles
by
NIKIYA BIGGS
| VIEW 593
Everyone dreams of living in a luxurious
home
filled with beauty, comfort, and modern amenities. Everywhere you turn, you are surrounded by exquisite furnishings, artwork, and technology. Being in a luxurious home is like being in a palace, where all your desires and wishes can come true.
But feast your eyes on this! "The One" in Bel Air Los Angeles, CA, a stunning private megamansion by developer Nile Niami, has finally found a new owner, and it's hard not to be swept away by its magnificence.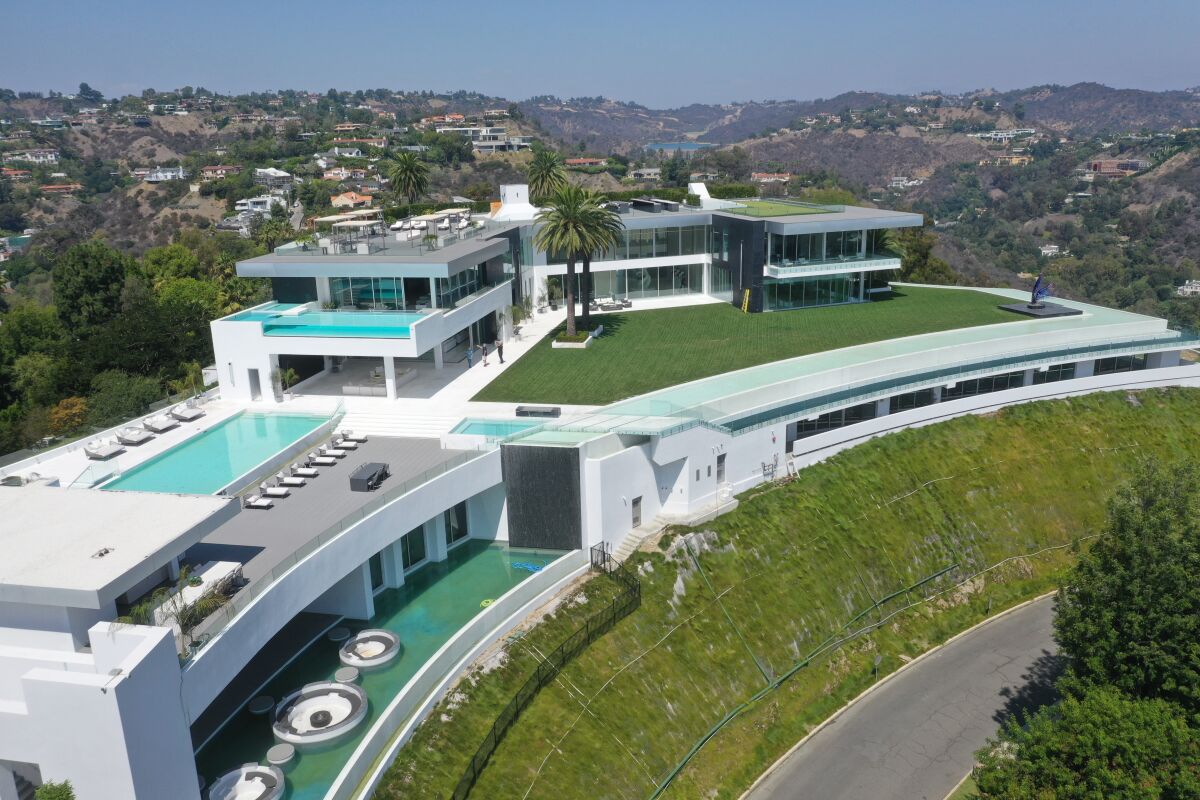 Nestled in the heart of Los Angeles, this modern masterpiece spans a whopping 105,000 square feet and boasts 21 bedrooms, 42 bathrooms, and seven half-bathrooms.
Despite its fair share of logistical and legal hurdles, "The One" managed to become America's most expensive and largest residence. Now, it has finally found a new owner in billionaire Richard Saghian, CEO of Fashion Nova.
After a 12% auction fee, Saghian purchased the mansion for $141 million, making it the most expensive property ever sold at auction and the largest residence in Los Angeles.
But "The One" isn't just about its hefty price tag.
Perched atop an elevated hill, it offers a breathtaking 360-degree view of the bustling city below. The interior of the home is a paradise for enthusiasts and hobbyists. It has a 30-car garage on the underground level for automobile fanatics, a gym and lap pool on the third floor for fitness lovers, and even a four-lane bowling alley, a hair salon, and a juice bar for those who seek some relaxation.
Furthermore, the property's amenities include a movie theater, a 10,000-bottle wine cellar, and a cigar lounge catering to the different tastes of its residents. There is no need to visit the theater anymore, is there? With all these wonderful amenities not commonly found in homes nowadays, guests would instead visit Richard than go elsewhere.
"The One" is a true gem fit for royalty, providing a complete compound for everything you could ever desire or need. It's not difficult to envision living the dream in this magnificent home and enjoying the beauty of life from its elevated position. Congratulations to Richard Saghian for acquiring such an extraordinary piece of luxury real estate!
Los Angeles