The 'floating palace' that will host England's WAGs at the World Cup
by
FARUK IMAMOVIC
| VIEW 65
The English national team members made sure that their family members did not miss anything while staying in Qatar. Namely, their wives, girlfriends, children and other family members are placed on the luxury cruise ship MSC World Europa, which is anchored in the port of Doha.
The incredible billion-dollar cruise ship is also called a "floating palace" and has 2,633 rooms spread over 21 decks and several districts - from a quiet Zen district for adults only, to a lively semi-open promenade with shops, bars and entertainment, to separate family districts in which have facilities for children.
The ship offers a variety of entertainment facilities, including the largest water park with VR technology, the largest water slide at sea spanning 11 decks, a multi-functional space with 300 seats and a breathtaking indoor and outdoor promenade.
There are also six swimming pools, each of which offers a different atmosphere for guests of all ages, and 14 hydromassage tubs with a view of the sea.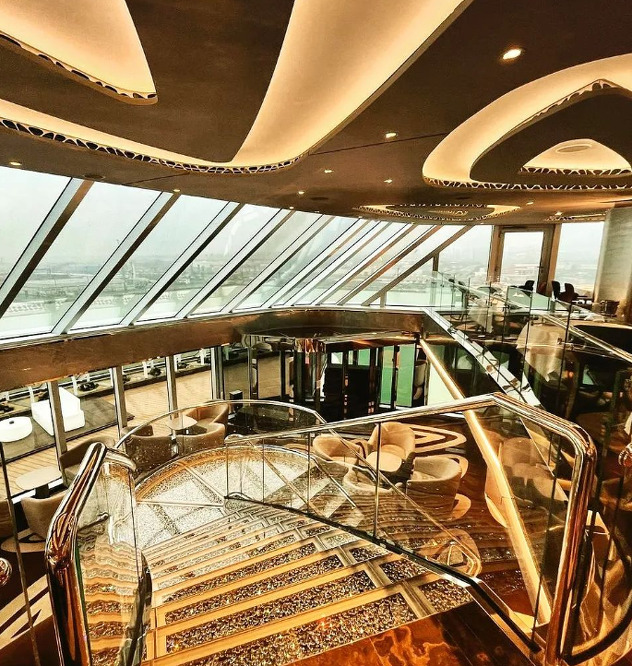 An insider revealed:
"The boat is an amazing place to stay.
It is like a floating palace, which is why many of the players' wives and families quickly snapped up packages that the Football Association arranged. Due to the fact the boat is off shore, guests can have a drink and enjoy themselves without having to worry about falling foul of Qatar's strict rules.
And many hotels aren't even allowed sunbathing areas. But by staying on the boat guests just relax and have a great time. If England do go all the way it's likely to become like a carnival on board." There are also 33 restaurants and bars on board that serve food and drinks from different parts of the world.
For those who want to enjoy even greater luxury, there is also the private Yacht Club, which is like a ship within a ship and which has 152 suites, private terraces on two decks, separate restaurants and lounges, massage rooms, designer shops and unlimited access to the thermal area of ??the spa center with all-day butler service. In that part of the ship, there are also stairs encrusted with thousands of Swarovski crystals.