The US$100 million Villa Oleandra of Amal and George Clooney
by
FARUK IMAMOVIC
| VIEW 215
George Clooney
is an Oscar-winning actor, director, screenwriter, and producer and undoubtedly one of the most handsome men in the world. We couldn't help but notice that the heartthrob is also surrounded by stunning beauty.
His lawyer/activist wife Amal Clooney is an icon in her own right, and they also have the most beautiful house in a breathtaking location - Lake Como. The Italian estate, Villa Oleandra, is one of four houses owned by the Hollywood actor located on the shores of Lake Como.
Clooney bought the villa in 2001 for $7 million. The beautiful 18th-century Villa Oleandra is worth more than $100 million This 18th-century residence originally belonged to the Heinz family. No less than a palace, the estate features a 25-room house and a spacious garage where George keeps his many vintage motorcycles, beautifully landscaped gardens, tennis courts, outdoor swimming pools, a gym, and a theater.
The luxury three-story building boasts a large pizza kitchen (when you're in Italy, cook like the Italians) and beautiful balconies and terraces with spectacular sunset views. The stunning Oleandra mansion is worth more than $100 million today.
Villa Oleandra played the main role in the Amal-George love story
The couple met in the summer of 2013 after Amal visited George's Lake Como residence with a mutual friend. At the time, the Hollywood actor's agent told the 53-year-old bachelor that the woman he would meet and marry that night was coming to his home, as George revealed to David Letterman years later.
The rest, as they say, is history.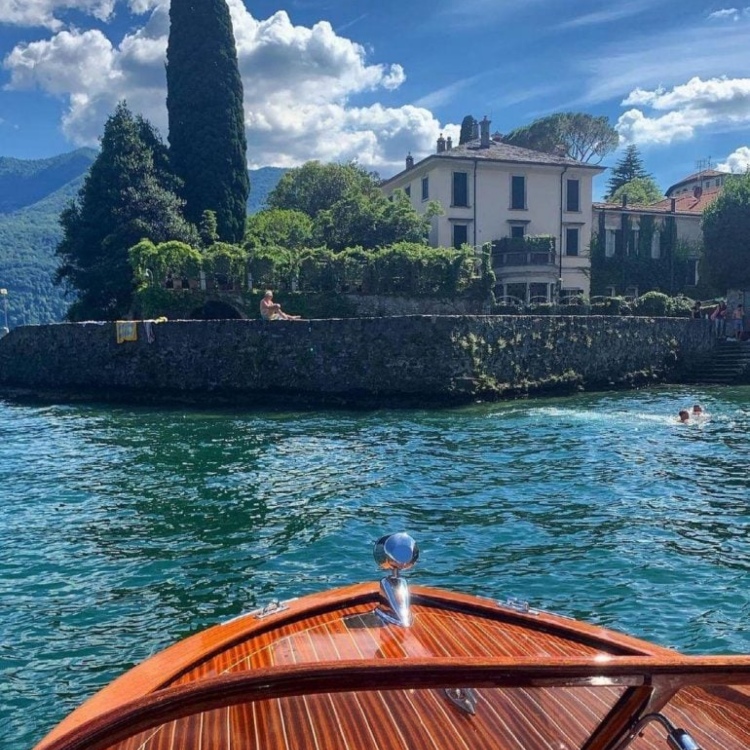 Privacy was paramount to attracting George Clooney's attention A year later, in 2014, the couple married within the first year of dating, which sharply increased the craze for Clooney's charismatic home.
George bought a neighboring villa called Villa Margherita to ensure his privacy and the privacy of everyone staying in the villa. Until 2015, officials had to help Clooney live in complete peace. The mayor issued orders to stop fans and paparazzi and anyone who came within 100 meters of the villa had to pay a fine of $600.
George Clooney came incredibly close to selling his dream home
One would think that an attempted theft and a mansion break-in would have persuaded Clooney to sell his historic home. However, Clooney was already considering selling the mansion in 2010, when the public and paparazzi attention grew too much.
"He's like the mayor of the lake. George loves the area and the people who live there, but is aware of the attention he gets when he's in town. "He received a huge offer for the villa and would buy another, less affordable property in another area of ??Italy," the source said.
Of course, he didn't go through with the plan and now enjoys a magnificent estate with his wife Amal and twins Ella and Alexander.
George Clooney