"The Simpsons" Brings Back a Beloved Character After 33 Years
by
FARUK IMAMOVIC
| VIEW 266
The popular animated series "The Simpsons" has confirmed the return of a beloved character who made his debut in the show's first season 33 years ago. Showrunner Al Jean, who worked on the show during its early days, announced the character's return on social media
.
"Don't nap on the new episode Sunday. Pin Gal with the return of Jacques!", Jean said, with fans noticing that the episode will air 33 years and one day since his first appearance.
A Character with a Brief, Yet Memorable, History
Jacques, voiced by actor Albert Brooks, first appeared in the tenth episode of the first season, titled "Homer's Night Out".
In this episode, Homer was photographed dancing with a stripper at a bachelor party, leading to Marge kicking him out of the house. The character appeared briefly on several occasions throughout the show's early seasons but will now make his real return to the series in its 34th season.
Jacques' Return Brings Unclear Intentions
In the previous episode, "Life On the Fast Lane", Homer forgot to buy Marge a birthday present and ultimately purchased a bowling ball. Marge, unimpressed with the gift, went to the bowling alley, where she met Jacques, a bowling instructor who tried to win her over.
However, she ultimately turned him down and visited Homer at work. 33 years later, Jacques returns to Springfield with unclear intentions.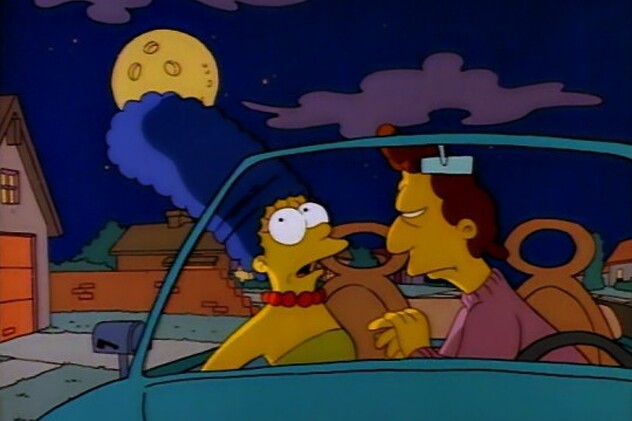 The Simpsons
"The Simpsons" has become a cultural phenomenon, transcending generations and capturing the hearts of audiences worldwide.
The show's unique blend of humor, satire, and social commentary has made it a staple of American television and pop culture. With its memorable characters, catchphrases, and iconic moments, "The Simpsons" has left a lasting impact on television and continues to be one of the most beloved and watched shows in the world.
From its humble beginnings as a short segment on "The Tracey Ullman Show" to its current status as a global phenomenon, "The Simpsons" has proven to be a timeless classic that will continue to bring laughter and joy to audiences for years to come.
"The Simpsons" has a long and storied history, having been on the air for 34 seasons and being the longest-running TV sitcom in US history. The return of a beloved character such as Jacques promises to bring excitement and nostalgia to fans of the show.