Prince Harry Felt Utterly Alone Preceding Queen Elizabeth's Passing
by
ZAIN UL ABEDIN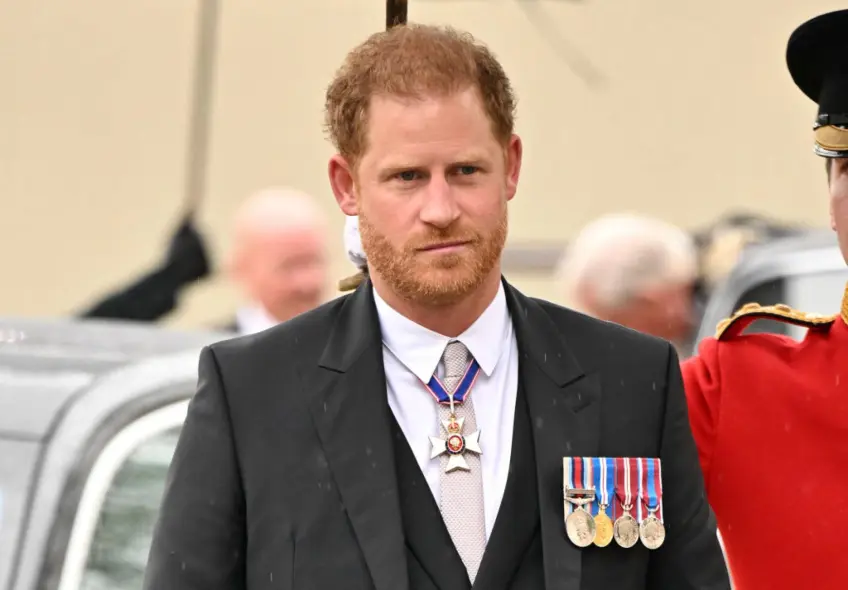 In the days leading up to Queen Elizabeth II's passing, the world watched as the royal family united in their grief. Yet, a startling revelation from an upcoming book, "Endgame," set to hit shelves on November 28, sheds light on a less-seen aspect of those somber moments of Prince Harry's profound isolation and unawareness of the Queen's deteriorating health.
Authored by Omid Scobie, the book delves into the intimate details of Harry's journey to Balmoral during the Queen's final hours. The Duke of Suss*x, 39, and his wife, Meghan Markle, 42, the Duchess of Suss*x, were in the United Kingdom for several engagements in September 2022.
At that time, the Palace had issued a benign statement about the Queen, aged 96, advising rest as per her doctor's recommendations. The drama unfolded the morning after, when an unexpected call, potentially changing the course of the British monarchy, almost went unanswered.
Meghan, sensing the gravity, urged Harry to take the call. It ceased just as he was about to, a moment of hesitation reflecting the strained communication with his father, Prince Charles, throughout that year.
Prince Harry's Isolating Journey
When the call did connect, Charles briefed Harry on the situation: Princess Anne was already with the Queen in Balmoral, and he, along with Camilla, were preparing to leave from Dumfries House.
Charles informed Harry that Prince William was coordinating travel plans, urging Harry to make haste to Scotland. Harry's attempt to connect with William and discuss travel arrangements was met with silence, a poignant reflection of the distances within the family.
As the hours ticked by, the Suss*xes and their team were uncertain, with no communication from the Palace or other family members. Unbeknownst to Harry, William had arranged travel with their uncles, Andrew and Edward, and Edward's wife, Sophie.
This exclusion left Harry perplexed, unable to secure a spot on the family flight to Scotland. A source close to the Suss*xes described the scenario as distressing, highlighting how "Harry was completely by himself in this," a stark contrast to the united front often portrayed by the Royal Family.
This excerpt from Scobie's book not only offers a rare glimpse into the personal struggles of Prince Harry during one of Britain's most significant historical moments but also underscores the complexities and hidden rifts within the Royal Family.
As readers await the full release of "Endgame," this narrative undoubtedly adds a new dimension to our understanding of the events surrounding Queen Elizabeth II's passing.
Prince Harry