Kevin Costner Clarifies 'Yellowstone' Exit: His Explanation
by
ZAIN UL ABEDIN
| VIEW 629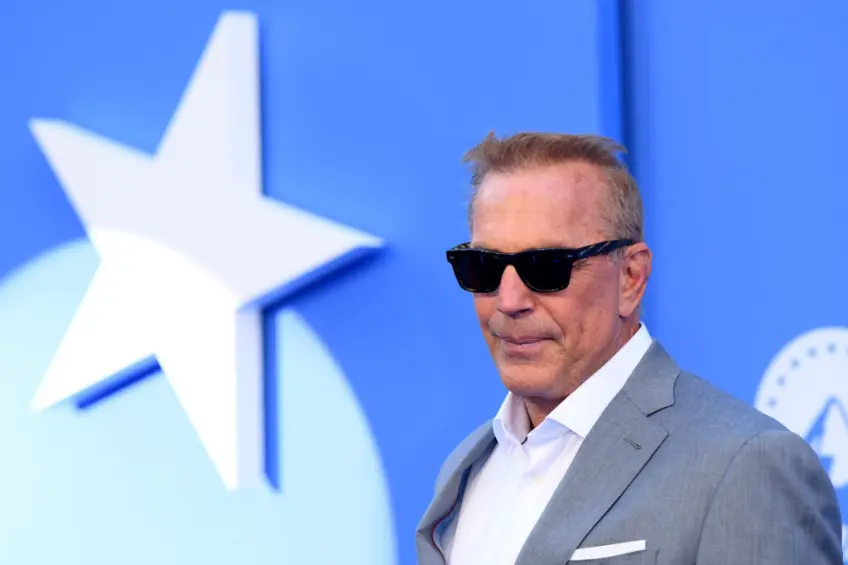 Renowned actor Kevin Costner has shed light on the reasons behind his departure from the popular television series 'Yellowstone' In a recent testimony, the 68-year-old actor shared insights during a hearing in Santa Barbara, California, focused on child support matters related to his ongoing divorce from his former spouse, Christine Baumgartner.
During his appearance on the witness stand, Costner revealed that his decision to exit the acclaimed Paramount Network series stemmed from an arduous negotiation process surrounding the division of its fifth season into two distinct parts.
Costner expressed that the demanding schedule of filming 'Yellowstone' twice a year posed hindrances to his ability to fully commit to his ambitious project, the four-part TV series titled 'Horizon: An American Saga' In a notable departure from his usual routine, Costner altered his schedule to accommodate the filming of the first episode of season 5, a decision he emphasized was significant within the industry.
Compensation and Scripting Woes
At the time of his departure, Costner highlighted that the production had not yet wrapped up the first half of season 5, with no scripts prepared for the subsequent episodes. While his compensation was set at a substantial $12 million per episode for the fifth season, the negotiation tactics of employing the "pay or play" strategy ultimately proved unsuccessful.
Costner expressed his genuine desire to return for the sixth season of the Western-themed series, but cited insurmountable challenges, including monetary disagreements and creative differences. In a final attempt to reconcile, he suggested to his representatives, "Have them pay me whatever number, we came up with a number, and they [Yellowstone] walked away." Clarifying that the amount in question was approximately $12 million, Costner acknowledged the disappointment surrounding his absence from a show that currently holds the status of being the number one television program.
In response to queries regarding his compensation for the second portion of 'Yellowstone' season 5, Costner acknowledged the potential for legal involvement, stating, "I will probably go to court over it." The actor's testimony provided a candid glimpse into the complexities and challenges that led to his departure from 'Yellowstone', a decision that resonated deeply within both the entertainment industry and the show's dedicated fanbase.
Kevin Costner
Kevin Costner & Christine Baumgartner Officially Divorced After 4-Month Legal Battle
Kevin Costner Eager to Return to 'Yellowstone'
Kevin Costner's Strong Resentment Over Paying His Ex-Wife: The Surprising Reason
Kevin Costner's Lawyer Slams Ex-Wife's 'Outrageous' $885K Legal Fee Demand
Yellowstone Season 5: Kevin Costner Reveals the Reason for His Exit
Kevin Costner Faces Estranged Wife's Court Request