Rumors Spark Around Shakira's New Love Interest: NBA Star Jimmy Butler
by
FARUK IMAMOVIC
The international music sensation, Shakira, has set the rumor mill spinning once more with hints of a new romance. The "Hips Don't Lie" hitmaker was recently spotted sharing a cozy dinner with NBA star, Jimmy Butler. This unexpected rendezvous has fans and media outlets buzzing with speculations about a budding relationship between the two high-profile celebrities.
A Late Night Date in London
The paparazzi captured the pair outside the exclusive Novikov restaurant in London, known for attracting the crème de la crème of the social elite. While Shakira and Butler arrived separately, they were seen leaving the locale together in the wee hours of the morning, further stoking the rumors.
Despite the rampant speculation and constant media scrutiny, neither Shakira nor Butler has yet commented on their alleged romance. The intrigue was heightened last month when the pop star was seen supporting Butler's team, the Miami Heat, as they clashed with the Denver Nuggets in the 2023 NBA Finals.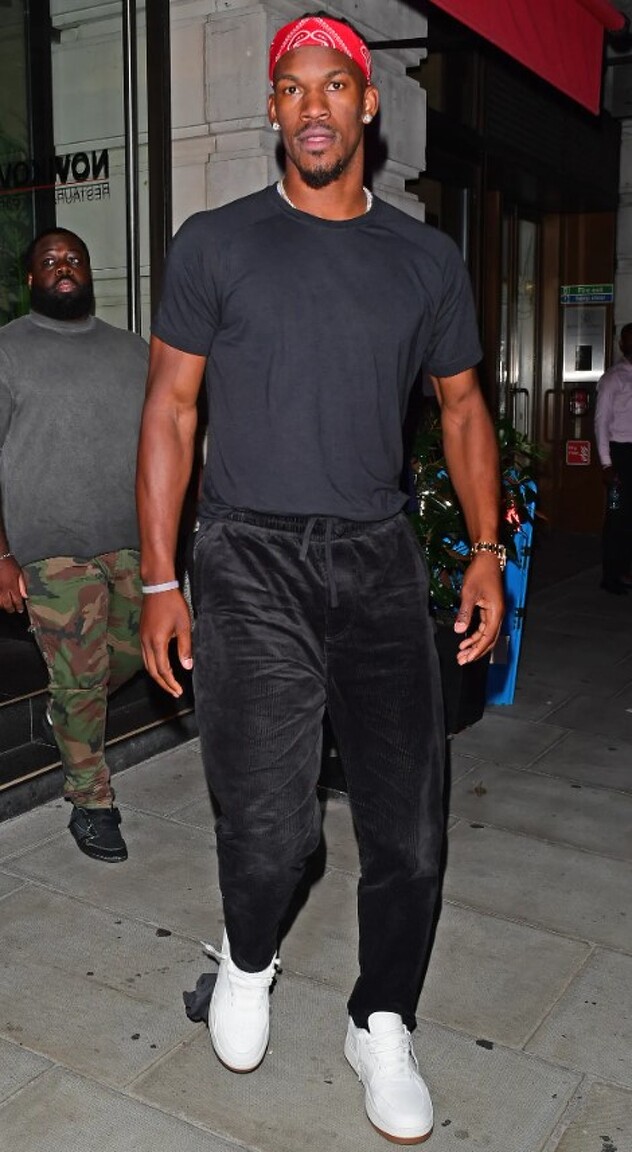 From Tom Cruise to Lewis Hamilton: Shakira's Previous Romances
This isn't the first time Shakira has been the subject of romantic speculation this year. In May, the singer was photographed alongside Hollywood heavyweight Tom Cruise at a Formula 1 race.
Cruise, known for his charm and charisma, appeared to be vying for Shakira's affections. However, the Colombian singer-songwriter remained seemingly uninterested. Following the Cruise episode, Shakira was seen on multiple occasions with British Formula 1 driver Lewis Hamilton.
Spanish journalist Jordi Martin, speaking on the show "Amor y Fuego", revealed that the pair were planning a Caribbean getaway together. Despite this revelation, fans have expressed their belief that Shakira's interest in Hamilton has since waned.
Shakira's Symbolic New Song Release
Adding to the whirlwind of events, Shakira has recently released a new music video for her song "Copa Vacia". Turning to Instagram, the singer shared that the song carries a significant symbolic meaning for her. The mermaid, she explains, represents her current journey towards self-discovery and unity.
Shakira
• Shakira Settles Tax Evasion Case with Spanish Authorities
• Bad Bunny Nods to Shakira in 'Los Pits'
• Shakira Faces $7M Tax Evasion Charge in Spain
• Shakira Faces Controversy Over New Song 'El jefe' and Its Accompanying Video
• Shakira to Dazzle at 2023 VMAs: A Glimpse into a Legacy of Iconic Hits
• Lewis Hamilton and Shakira would secretly meet on a Spanish island!