Eva Mendes' Reveals Her Facial Hair Struggles: "I'm a Beast!"
by
FARUK IMAMOVIC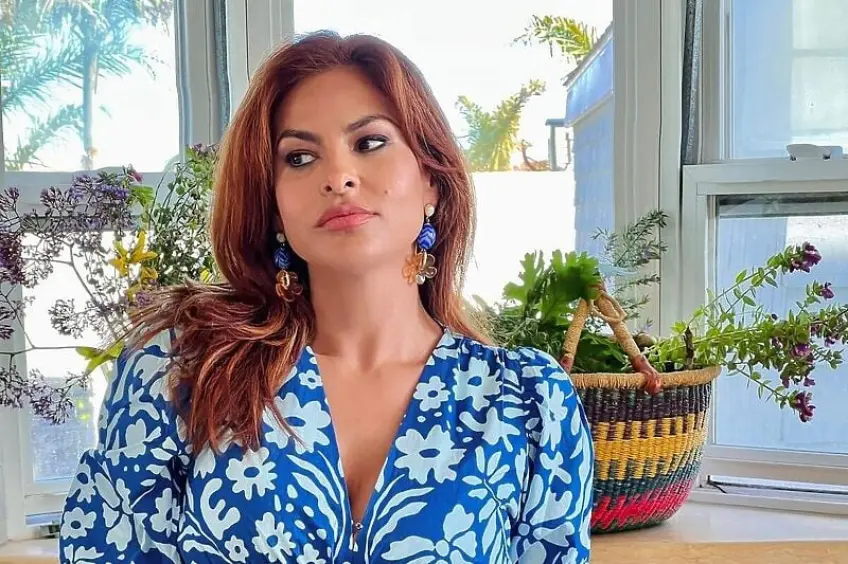 Hollywood's very own Eva Mendes, acclaimed for her talent and loved for her authenticity, has recently exposed her real-life struggles with facial hair. Sharing a video of herself undergoing a dermaplaning treatment, Mendes sparked a flurry of questions from her fans about the frequency of these procedures.
"I'm a Beast!"
In her distinctive humorous style, the 49-year-old actress responded to her fans' queries about her facial hair maintenance. "I'm a beast so I probably need every other day! Ha," Mendes quipped.
Mendes candidly shared her daily battles with fast hair regrowth, humorously adding, "My hair grows back if I get chills. Anyone else get that?" She further recounted the comical struggles she often faces, "I'll literally be shaving my legs in the shower and get chills and all my work is undone!"
Dermaplaning: An Unfamiliar Term for a Familiar Act
Never one to get lost in technical jargon, Mendes straightforwardly admitted, "I shaved my face!" Regardless of the preferred term being 'dermaplaning', she insists on calling it what it is, and unabashedly declares her love for it.
"My previous post received a lot of comments from women who've been shaving their face for years—ok, I guess 'dermaplaning' is the preferred word. But it is what it is and I LOVE it!" she gushed.
She then expressed her gratitude to Dr. Mariana Vergara, the aesthetic medicine doctor who treated her. The treatment that Mendes bravely displayed on her Instagram is indeed known as dermaplaning. It's a technique that employs razors to exfoliate the surface layers of the skin, not only removing hair but also minimizing the appearance of acne scars and wrinkles.
The actress openly admits to frequenting various beauty treatments. Recently, she divulged her experience with diamond face peeling—a luxury skincare treatment reputed for its revitalizing properties. To add to her list of self-care routines, Mendes also highlighted her regular visits to the pedicurist and hairdresser.
Eva Mendes
Hollywood