Photos Surface of Gerard Pique's Mother and New Girlfriend Walking Together
by
FARUK IMAMOVIC
| VIEW 258
Recently, Spanish media reported a physical altercation between international pop star Shakira and Montserrat Bernabeu, the mother of her former partner, soccer player Gerard Pique. This conflict, which has been ongoing for some time, has been fueled by the recent emergence of photos online depicting Pique's new girlfriend, Clara Chia Marti, in the company of Bernabeu
.
A New Love Interest
The photos, which show the two women walking arm-in-arm and smiling, have not been well received by the public. Many have taken to social media to express their disapproval of Pique and Marti's behavior.
Comments such as "While his ex is harassing him, this one seems to like it," and "The biggest hypocrite I've ever seen," highlight the negative sentiment towards the couple.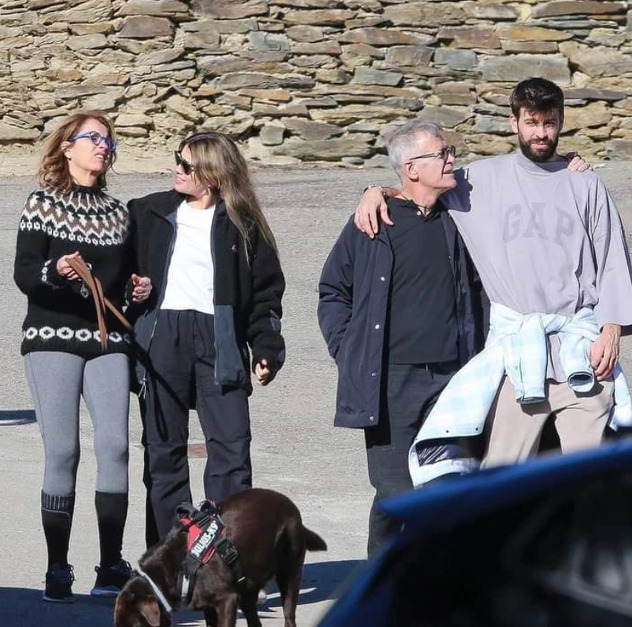 According to a journalist, the root of the conflict lies in the fact that Marti and Pique began their relationship in the latter's family home in Cabrils, Spain.
This reportedly led to Shakira crying on Bernabeu's shoulder, despite her role in concealing the new relationship from the public. "Shakira cried on her mother-in-law's shoulder. Although her mother-in-law was an accomplice in hiding this new relationship," the journalist stated.
Worsening Relations
The split between Shakira and Pique has only served to exacerbate the tension between the two women. Reports indicate that Shakira has erected a wall separating her house from that of her former in-laws, and has placed a witch mannequin on her balcony in a playful yet teasing manner towards Bernabeu.
The singer has also allegedly asked her children to stop referring to Bernabeu as "grandmother."
A Physical Confrontation
The situation reached a boiling point when Shakira and Bernabeu allegedly had a physical altercation in front of Pique and their children, Sasha and Milan.
An anonymous source close to the family claims that Bernabeu punched Shakira in front of the former soccer player and their children.
Gerard Pique
Shakira