Gisele Bündchen: Flaunting Her Freedom on the Miami Beach
by
FARUK IMAMOVIC
| VIEW 237
The renowned supermodel Gisele Bündchen is reveling in her newfound independence post her divorce from NFL player Tom Brady. In a display of confidence and allure, the 42-year-old was spotted in Miami beach, flaunting her toned physique in a daring black transparent dress paired with a pair of black thongs.

The sight caught the attention of onlookers and beachgoers, who couldn't help but admire the striking figure of the former runway model
.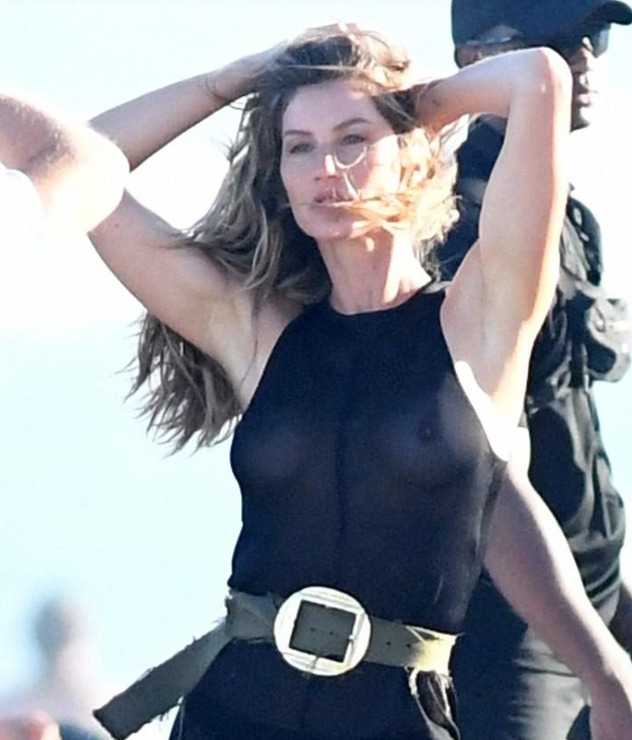 A Return to Modeling
Earlier this month, the Brazilian beauty was featured in Louis Vuitton's latest campaign for Yayoi Kusama's collection.
In the advertisements, she confidently posed toples, sporting a pair of jeans and a handbag from the designer's latest collection. This marks Bündchen's return to the modeling scene after taking a hiatus in 2015 to focus on her family life with Tom Brady and their three children.
Post-Split Renewal
Bündchen and Brady officially ended their 13-year-long marriage in October of last year. In a three-page legal document, the couple declared that their marriage had been "irretrievably dissolved." However, sources close to the model reveal that post-split, Bündchen has regained her energy and is supercharged about her career.
A source told People, "Her life was in flux for so long and now it is more settled. She is optimistic."
Spending Time with Family
Despite rumors of a possible romantic relationship with her children's jiu-jitsu instructor, Joaquim Valente, sources close to Bündchen deny any romantic involvement.
The model has been spending time with her children and family, including her "bonus child," Jack, Brady's son with ex Bridget Moynihan. As the former couple moves on with their separate lives, it appears that Bündchen is taking advantage of her newfound freedom and making a comeback in the fashion world.
Whether or not she is intentionally trying to show Tom what he's missing, the model's confidence and beauty are a sight to behold. "She feels a sense of renewal with newfound energy and a happy future outlook," says a source.
"It certainly looks like Gisele is showing off — and showing Tom what he's missing," says a family insider.
Tom Brady