George Clooney Reveals Battle with Bell's Palsy as a Teenager
by
FARUK IMAMOVIC
| VIEW 237
Hollywood actor George Clooney recently made an appearance on the popular talk show "Jimmy Kimmel Live" where he revealed to the host and audience that as a teenager he suffered from Bell's Palsy, a disorder that causes temporary muscle weakness in one side of the face.

The condition, which typically improves over a few weeks, is a topic not often discussed in the public sphere, and Clooney's candid admission has brought attention to the condition
.
A Look into Clooney's Past
In honor of the 20th anniversary of "Jimmy Kimmel Live," the host shared a photograph of the actor from his high school days, which clearly showed signs of facial paralysis.
However, before Kimmel could make a joke about it, Clooney explained the reason for his distinct smile.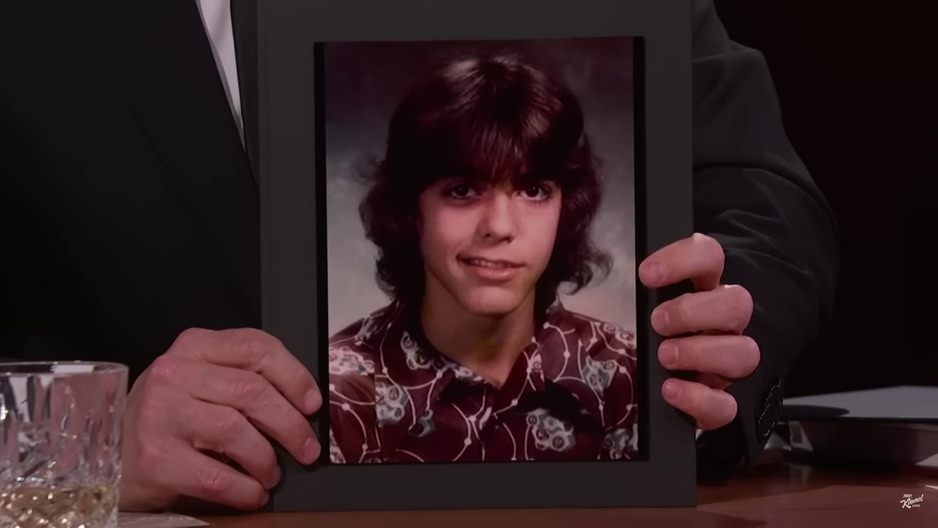 "George, we happen to have some pictures of you from, this was a little before high school," Kimmel said, sharing a photo of a preteen Clooney with a bowl cut and glasses.
"I want to point out that my mother cut my hair," the actor jokingly responded. Kimmel then pulled out another photograph of Clooney a few years older, in which he could be seen with a slightly slanted smile. "Look at this, watch this," Clooney added, as he covered half of his face in the photograph with his hand.
"If you go like this, on the other side, it's a completely different face. So now make your joke. Come on, funny man. Come on, let me give you my sad face."
Clooney's Bell's Palsy Diagnose
But before Kimmel could make a quip about the actor's appearance, Clooney revealed that the cause of his facial paralysis was Bell's Palsy.
"I want to point out something because you're going to laugh, gonna make a joke. I have Bell's palsy there and half of my face is paralyzed," the actor stated. According to medical experts, Bell's Palsy is a temporary condition that causes sudden muscle weakness on one side of the face. The exact cause of the condition is unknown and it rarely occurs more than once in a person's life.
George Clooney
Hollywood