Kylie Jenner Reveals New Name for Son with Travis Scott
by
FARUK IMAMOVIC
| VIEW 447
For Kylie Jenner, it was a historic moment as she used Instagram to release the first images of her baby, who she has with rapper Travis Scott. The reality personality and beauty entrepreneur also unveiled Aire Webster as the child's new name alongside the endearing photos.
Since then, the photos have received over 16 million likes, with admiration for the young kid coming from both fans and family members. "I love you, Aire Webster," wrote Kris Jenner in the comments section, echoing the sentiments of many.
However, this revelation was somewhat unexpected, as Kylie had previously stated that her son's name was Wolf. But as it turns out, the name didn't quite fit the bill. "We just really didn't feel like it was him," explained Kylie, reports Yahoo, adding, "Just wanted to share because I keep seeing Wolf everywhere." It remains unclear if the boy's middle name, Jacques, has also been changed.
Aire Webster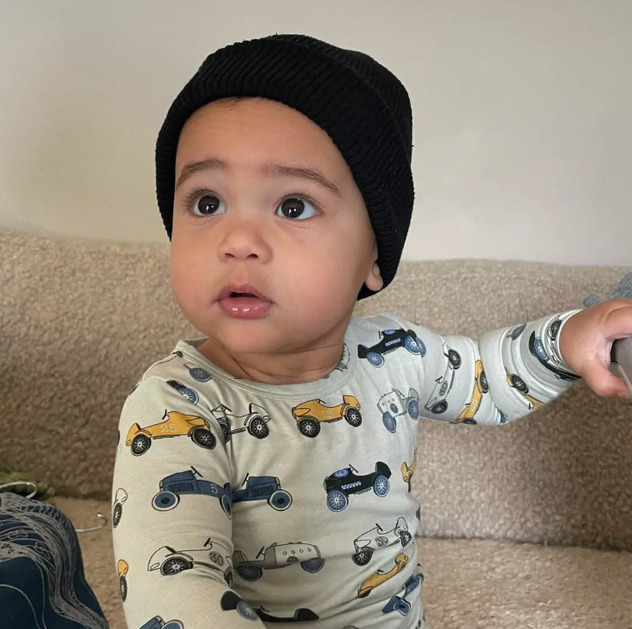 According to a source who recently spoke with PEOPLE, Kylie's pregnancy with Aire was very different than her pregnancy with Stormi Webster. "After she had Stormi, she bounced back quickly. She was also resting more and took a huge step back by keeping her pregnancy to herself.
As a working mom with a toddler, her pregnancy with Wolf was very different. She experienced more stress trying to balance everything," said the insider. Caitlyn Jenner, Kylie's father, also weighed in on the name change. Speaking at Steven Tyler's Janie's Fund event ahead of the 2022 Grammys, Caitlyn shared, "Those are her decisions to make.
I learned a long time ago don't put your two cents in, I go with whatever they come up with. But now she has Knight, and I like that, with a K, like a knight in shining armor. I like that." As for Kylie, she wants to be honest about the challenges of motherhood.
"She has help and is still exhausted," said the source. "She has a great support system and is focused on taking care of herself too. She loves being a mom and wants to be the best possible."
Kylie Jenner
Travis Scott
Instagram
Travis Scott's Team: Phone Vanished at Sea, Astroworld Lawsuit Proof Missing
Reported Meghan Markle Instagram Relaunch: $1 Million per Post Potential
Heidi Klum Opens Up About Dietary Habits During Instagram Q&A
Britney's Instagram Revamp Sparks Fans' Concerns
Anitta Sizzles on Instagram in Stunning Swimsuit
Salma Hayek's Instagram Video Shatters the Internet