Michael J. Fox's Struggle with Parkinson's Disease: An Inside Look
by
FARUK IMAMOVIC
| VIEW 212
Recently released photos of actor Michael J. Fox in Mexico have sparked concern among fans as they show the actor struggling with the effects of Parkinson's disease. The actor, who was diagnosed with the disease in 1991 at the age of 29, was seen on the beach with his wife Tracy Pollan and friends, as they helped him get up from his wheelchair and approach the sea.
Fox, who is one of the few people in the world to have been diagnosed with Parkinson's at such a young age, has had to stop actively acting as a result of the disease. In a recent podcast interview, the actor opened up about the difficulties he has faced in recent years, particularly with regard to memorizing lines for his roles.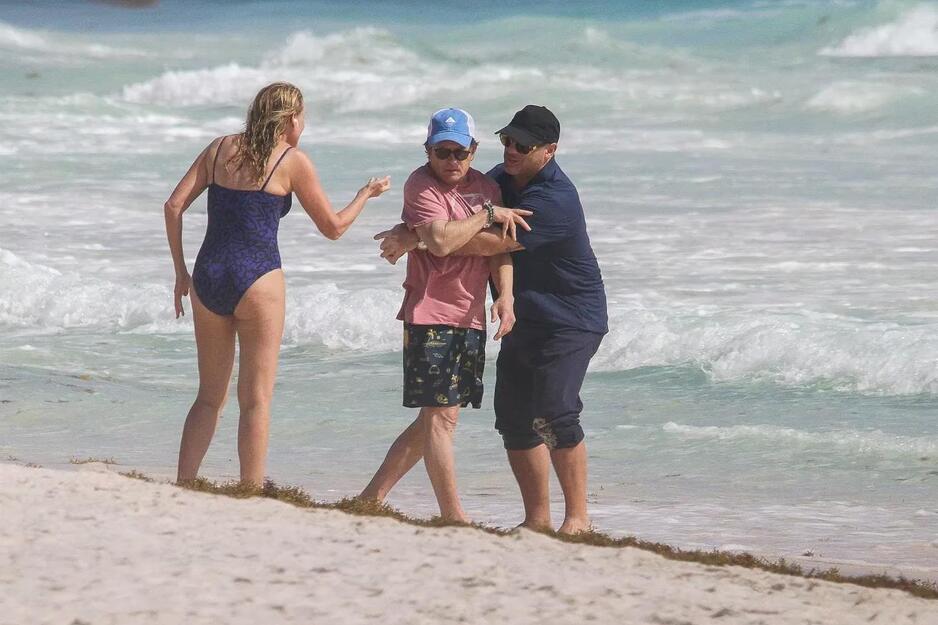 Challenges with Parkinson's Disease
In a chat with Mike Birbiglia for the podcast Working It Out, Fox shared that over the past few years it has become increasingly difficult for him to remember lines for his roles.
He explained that while filming for the spin-off of The Good Wife, The Good Fight, he found himself unable to remember his lines, resulting in a blank mind during filming. The actor also shared an experience from a Brian De Palma movie, where he had to memorize legal terms for a scene, but was unable to do so.
He said, "I got to 70 pages of a Brian De Palma movie and I knew that a hugely expensive Steadicam shot depended on me knowing those lines". "I had to say legal terms and just couldn't get it. But what was interesting was that I didn't panic.
I just said 'this is it, a key element of this process is to memorize lines and I can't do it,'" he went on to say. As a result, Fox made the difficult decision to stop accepting roles that required a significant amount of dialogue, saying, "I don't accept something with a lot of lines, because I can't do it.
And for whatever reason, it just is what it is. I can't remember five pages of dialogue. It can not be done. So I'm going to the beach". Despite the challenges he has faced, Fox has remained determined to maintain a positive outlook, saying that he tries to "nip it in the bud" when he begins to feel cranky or short with people.
He also acknowledged that his aides have been a great support to him, saying, "And I often say to them, 'Whatever I say, just imagine I said 'please' at the beginning and 'thank you' at the end. Just take a second and absorb that I might have said that if I was more myself, but I didn't, so I apologise'" Parkinson's disease is a progressive condition that affects the brain, causing it to deteriorate over time.
The symptoms of the disease usually begin to appear in people over the age of 50, and it can have a significant impact on the lives of those affected. Michael J. Fox's willingness to share his experiences with Parkinson's disease serves as a reminder of the importance of understanding and supporting those who are living with this condition.