Elon Musk posted a rare photo of his son visiting Twitter
by
FARUK IMAMOVIC
| VIEW 187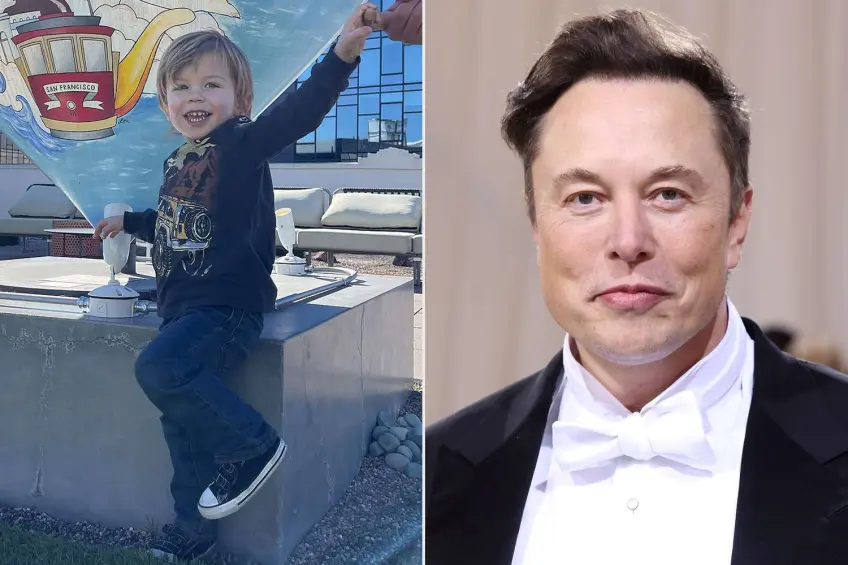 SpaceX founder
Elon Musk
has released rare photos of his two-year-old son, X AE A-XII, visiting the Twitter building, two months after Musk took control of the social media company. "X in beautiful San Francisco," the 51-year-old investor wrote alongside a smiling photo of the boy on the roof of the building.
X in beautiful San Francisco pic.twitter.com/yM3LiGEpNL — Elon Musk (@elonmusk) December 8, 2022
One of the richest people in the world and musician Grimes (34) had their first child together in May 2020, and during these two years they shared only a few of his photos.
The couple also have a daughter, Exe, who they had in December 2021 with the help of a surrogate mother. Grimes provided rare insights into Musk's family dynamic when it came to his younger children. "I think E is really seeing [our son] as a protégé and bringing him to everything and stuff," the songwriter told "Vanity Fair" at the time.
"X is out there".
Forbes: Elon Musk is no longer the richest man in the world
"The Tesla chief was overtaken for the third time in two days by Bernard Arnault of French luxury conglomerate LVMH. When U.S. markets closed at 4:00 p.m ET, Musk still ranked as the world's second richest person, with an estimated net worth of $185 billion—$1.2 billion less than Arnault's $186.2 billion at the time." writes Forbes.
Forbes cited a large drop in the value of Musk's stake in the Tesla company, as well as the purchase of Twitter for $44 billion, as the reason for loosing the first spot. "The Tesla margin loan for Twitter remains an albatross over the Tesla story," said Wedbush analyst Dan Ives.
From 2017 to 2021, Tesla's revenue jumped to $54 billion. "I built these two companies and it was extremely difficult to build them," Musk told the conservative satire site Babylon Bee in December 2021, referring to Tesla and Space X.
"Rewarding, too, but massively difficult ... and I didn't sell the stock in the companies." He added, "My sort of impression was that you shouldn't take money off the table — or stock off the table — that a captain should go down with their ship." Musk was the richest man in the world as of September 2021, but has now been surpassed by Bernard Arnault, the director of LVMH, the parent company of the luxury brand Louis Vuitton. Musk's current fortune is estimated at $185.3 billion, while Arnault owns $185.4 billion.
Elon Musk
Twitter