Pique and Clara Chia Marti photographed after dinner in Spain
by
FARUK IMAMOVIC
| VIEW 100
Gerard Pique and his new girlfriend Clara Chia Marti were photographed after dinner in Spain. This famous couple becomes inseparable. She recently supported him in the match against Almeria, after which he said goodbye to his football career.
As he left the pitch, he waved to each stand as fans chanted his name, and the center of the pitch read "Sempre" (forever).
Gerard and Cara have been in a relationship for several months. She is studying public relations, and they met while she was working on a project for his company Kosmos.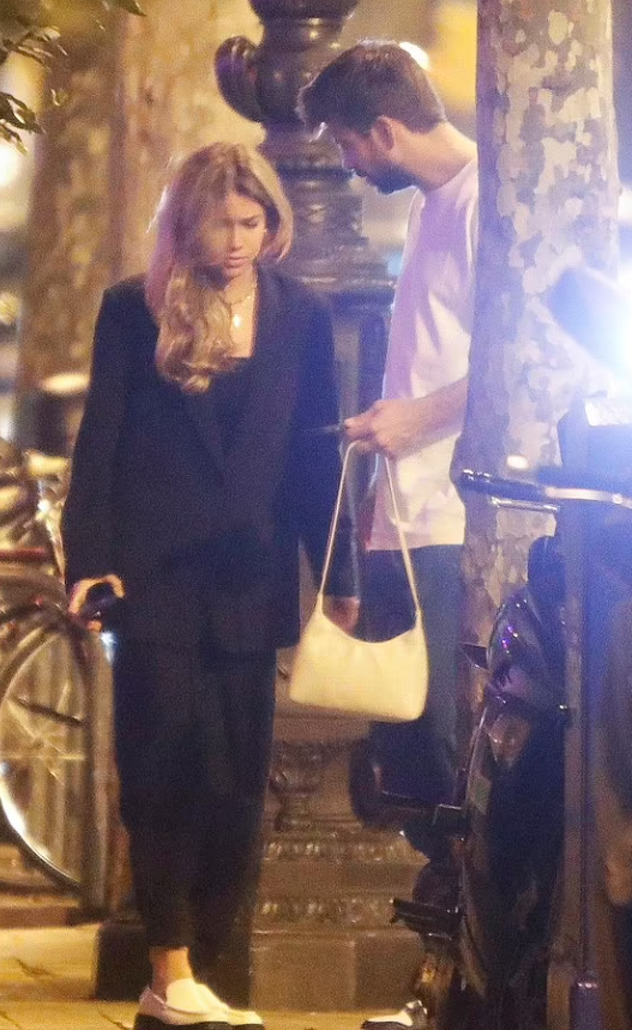 Gerard and his ex-girlfriend Shakira reached an agreement on the custody of their sons Milan (9) and Sasha (7) a few days ago.
The singer will soon move to Miami and raise their children there. Pique and Shakira said in their joint statement: "We wish to communicate that we have signed an agreement that guarantees the wellfare of our children and that will be ratified in court as part of a mere formal procedure.
Our sole objective is to provide them with the upmost security and protection, and we trust that their privacy will be respected.We appreciate the interest shown and hope that the children can continue with their lives with the necessary privacy in a safe and calm environment."
It was signed: 'Shakira and Gerard.'
Small print in couple's agreement, El Periodico reports 'Gerard Piqué will have his children 10 days a month and the entirety of the three holiday periods that govern the United States, apart from Christmas and the summer holidays, starting next year.
'This Christmas they will alternate custody at 50% following the calendar of the regional Catalonian government and in the coming years they will do it according to the children's school calendar. Shakira admitted she was having a harder time than Gerard with their split.
"I can only say that I put everything I had into this relationship and my family," Shakira told Elle during an interview published on September 21, adding that "everything is so raw and new" in the aftermath of their breakup.
"The big dream of having a family forever, to see that dream broken or shredded into pieces is probably one of the most painful things that you can ever go through," the "Whenever, Wherever" singer explained.
"But I think that women, we are resilient. You know, we have this resiliency that is just innate in all of us".