The life of Angelina Jolie's mother was marred by tragedy
by
FARUK IMAMOVIC
| VIEW 124
Hollywood actress Angelina Jolie is considered by many to be one of the most beautiful women of all time, and she largely inherited her beauty from her mother, actress Marcheline Bertrand. Rare childhood photos of Angelina Jolie posing with her mother as a girl has surfaced on the Internet.
Blue eyes, thick hair, and a wide smile are what Angelina is recognizable by, however, her mother also had these physical features in her youth. Marcheline Bertrand's life was difficult and marked by suffering, which is why Angelina is reluctant to talk about her.
Marcheline was interested in acting from an early age, and it was more than clear that it would be her calling. Talent hunters noticed her when she was at the very beginning of her career and predicted great success for her, but she quickly gave up everything and devoted herself to her family.
In fact, many are of the opinion that Marcheline, when comparing photos today, was even more beautiful than Angelina.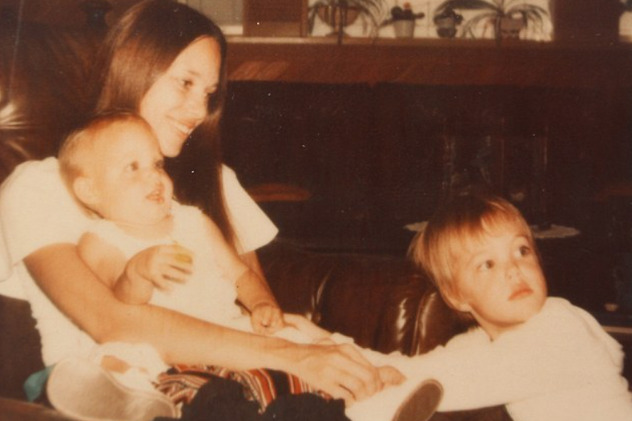 She was madly in love with Jon Voight, whom she married when she was only 20, back in 1971. However, in that relationship, she was the one who loved more, while the marriage brought her only suffering practically from the beginning.
After two difficult miscarriages, which she could hardly bear, good news arrived. The actress managed to carry her pregnancy to the end. First, she gave birth to her son James, and two years later to Angelina. As she could not balance her business and private life, she gave up her career.
During the years that followed, she often put up with her husband's wayward and reckless behavior, as well as his numerous adulteries, and the couple finally divorced in 1980. After officially breaking up with Voight, she got into a relationship with film producer Bill Day.
They lived together for 11 years until death separated them. Bertrand has always hidden her privacy from the eyes of the media and rarely gave interviews. She fought ovarian and breast cancer for almost eight years. She died in 2007 at the age of 57, and Angelina often pointed out that she believed the same thing would happen to her because her mother and aunt died of the same type of cancer.