Bella Hadid's post revealing bruises on her body worried fans
by
FARUK IMAMOVIC
| VIEW 129
Model Bella Hadid worried fans by posting photos of bruises on her leg. She did not reveal more details about her health condition. She previously said that she suffers from Lyme disease, i.e. a bacterial infection that attacks the body.
In more severe cases, it can lead to heart problems, nerve damage, joint swelling and difficulty concentrating. She also posted a photo of her back covered in plasters.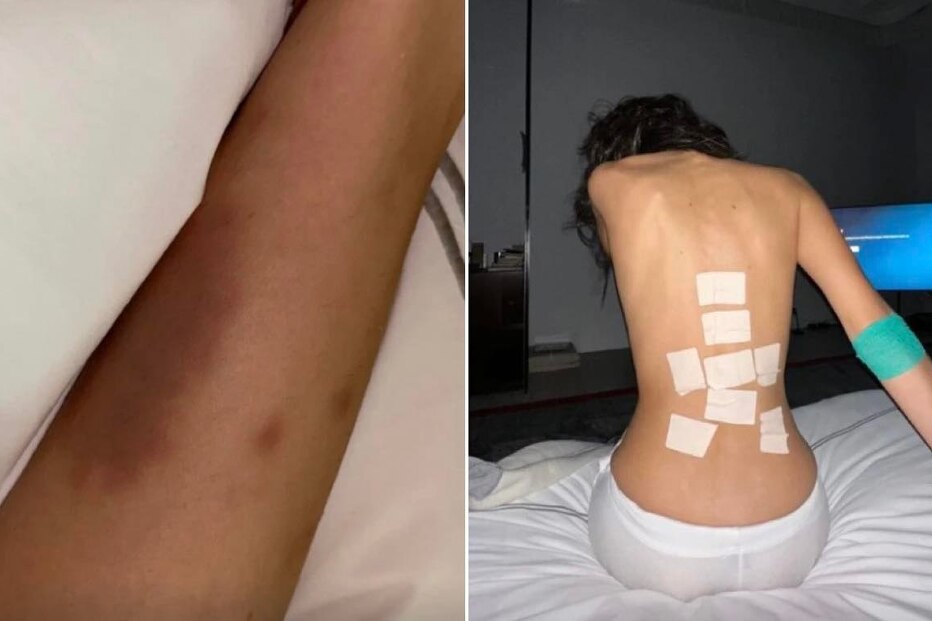 Many fans expressed concern.
"I hope Bella Hadid is alright." "Bella :( she's really screaming for help as loud as possible, she needs a nice long break." "Omg what happened to Bella Hadid…" "She's been trying to tell us for a long time that she's not okay.
She desperately needs a break," is also one of the comments. A photo on the supermodel's Instagram story shows her lying on a hospital bed, bandaged up, and plastered on her back and arms. Six years ago, Bella spoke about her battle with Lyme disease at a Global Lyme Alliance event.
"I thought I was going to ride horses for the rest of my life. But everything happens for a reason, that's my motto now, and I'm so happy to be where I am. Hopefully, in a couple of years I can start riding again and buy a big barn upstate and me and my mum [who also has Lyme disease] can go riding whenever we want."
Bella Hadid recently celebrated her 26th birthday
For Bella's 26th birthday, her older sister Gigi Hadid made her an adorable cake "Happy Bday Bella" was written out atop the cake in black icing, along with a large '26.'
"Best surprise .!… Thank you to my baby, my friends and family for making me feel so loved on my solar return …. 26 is going to be a special # year .. I feel it" Bella wrote.