This 'magic elixir' keeps Vera Wang looking young at 73
by
FARUK IMAMOVIC
| VIEW 196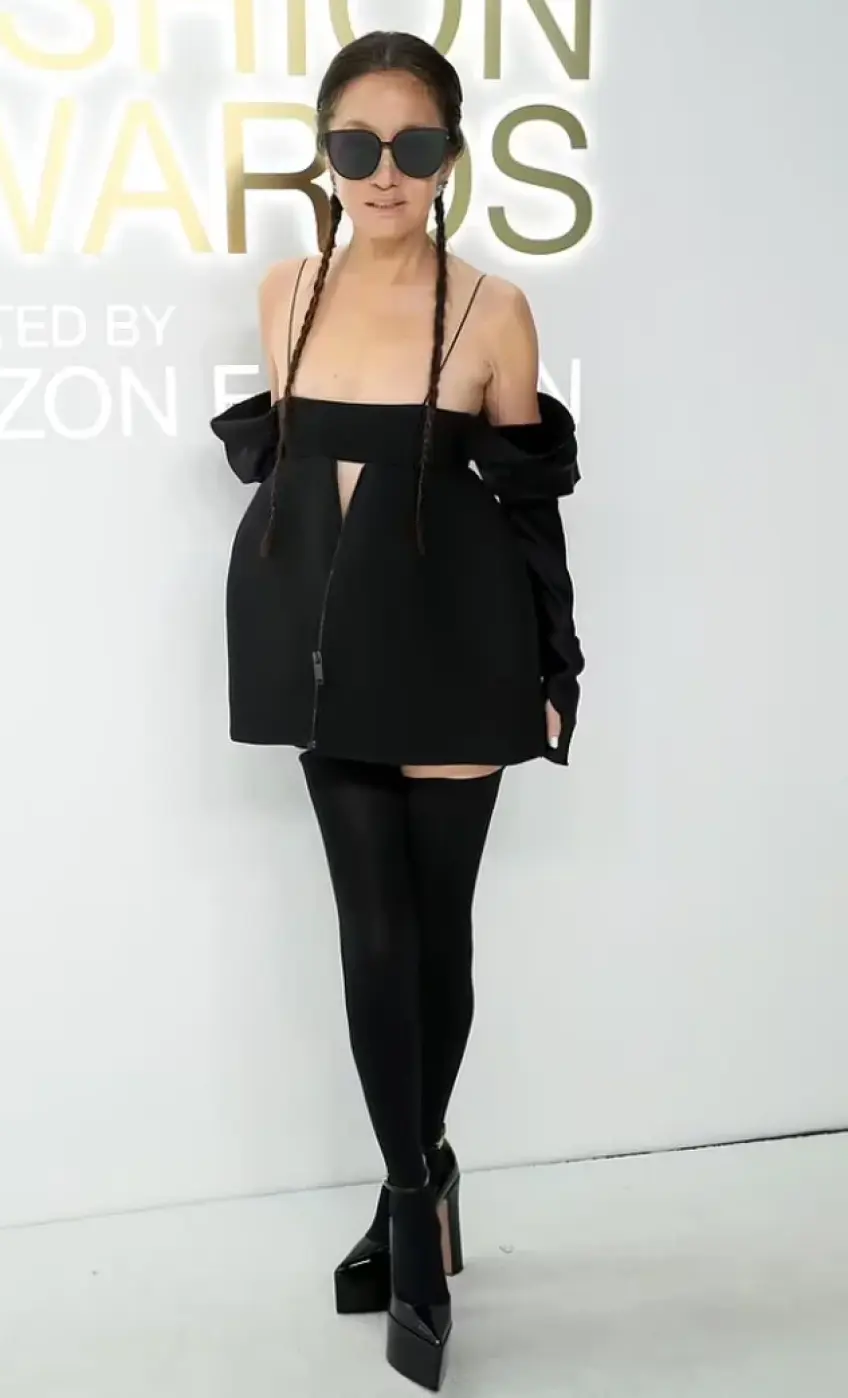 Designer Vera Wang surprised fans again with her phenomenal appearance at the age of 73. Last night she appeared at the CFDA Fashion Awards at Casa Cipriani in Manhattan. For this ceremony, she chose a short dress that actually resembles a hoodie, socks above the knee, and high-heeled stilettos.
Social network users sent her numerous positive comments.
"Happy birthday," wrote one. "Gosh share your secret please you look like you're 30." "Wow! Are you sure you are 73 years old?" is also one of the comments.
The designer once revealed the secret of her appearance.
"I've been in fashion since I was 19 years old.
Not in front of the camera, behind it. I never thought about youth, probably because I work with the most beautiful women in the world on a daily basis. And because of that I envision them as my muses, and maybe it's a way of dealing with aging that is productive." She continued: "So I always said that vodka cocktail, a lot of sleep, but work - work is the magic elixir."
In a 2016 interview, she said:
"I usually lift weights, not much - two pounds and three pounds.
It takes me a total of five minutes. From time to time, the fashion star enjoys playing golf. "I'm not a huge exercise person, but I love to play golf at Liberty National, in Jersey City, NJ or at Atlantic Golf Club in the Hamptons if I happen to be out there," she explained.
"I'm terrible but enthusiastic."
Vera champions balance and moderation in her diet as well.
"I go through phases with what I eat for lunch," she said. "I like sashimi with brown rice and vegetables, Chinese steamed broccoli with chicken and rice, or the artichoke salad or fish from Sant Ambroeus.
At one point I was eating a slice of Ray's pizza every day, and I never gained a pound on it. It's not a bad thing if you squeeze out that excess oil. It's so filling. I only drink water – I stopped drinking Diet Coke six years ago.
That was the hardest thing I ever gave up." At the age of 23, Vera became the youngest editor of the fashion magazine Vogue. After that, she worked for Ralph Lauren. She opened her first store in 1990 on Madison Avenue.