Kylie Jenner celebrates Halloween with a Batman make-up line
by
LORENZO CIOTTI
Kylie Jenner is one of the most famous influencers in the world, especially thanks to an Instagram profile of 371 million followers. She is the creator of the Kylie Cosmetics make-up line and, on the occasion of Halloween, she has decided to launch a collection dedicated to Batman and his world.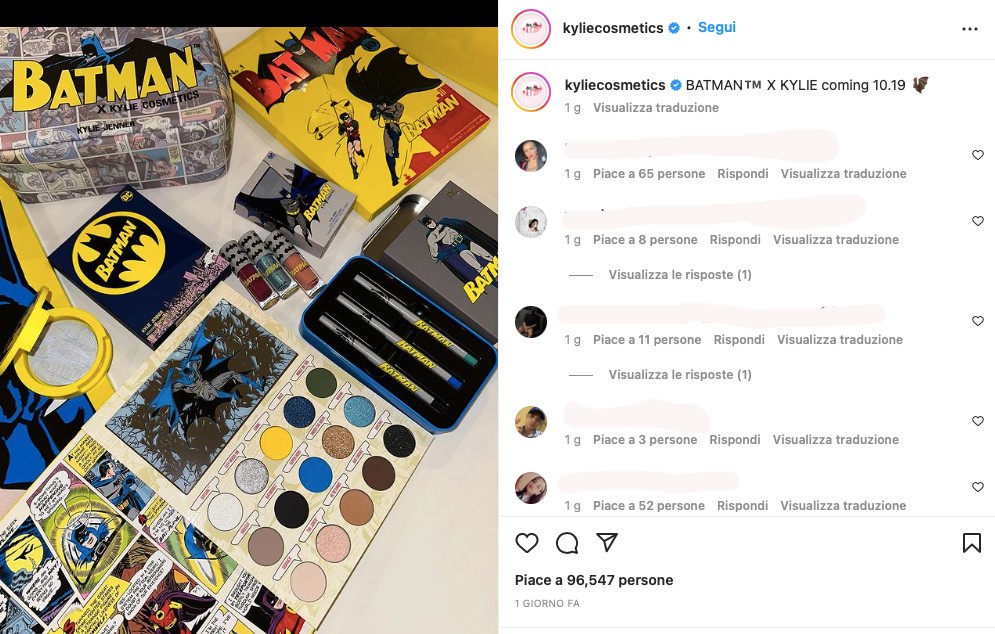 Products include distinctive color palettes, three lip balms, brightly colored eyeliner, all Batman themed of course!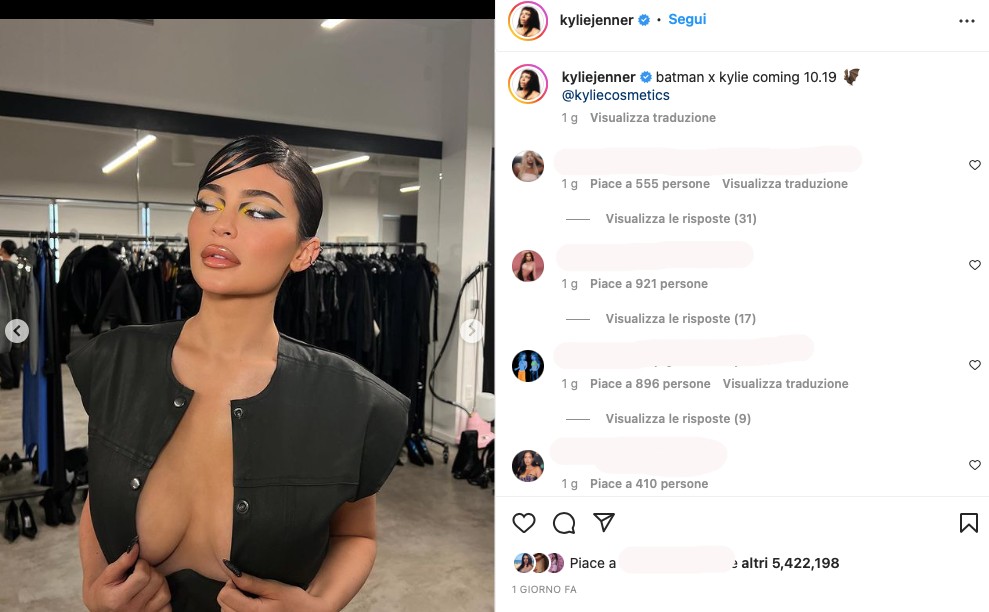 Kylie is the youngest daughter of Kris Jenner and Bruce Jenner. She has an older sister, Kendall Jenner, and eight half-siblings and half-sisters.
Her mother had a previous marriage with Robert Kardashian with whom she had four children: Kourtney Kardashian, Kim Kardashian, Khloé Kardashian and Rob Kardashian. Father Caitlyn has four other children from two previous marriages: Burton William Jenner, Cassandra Lynn Jenner, Brandon Jenner and Brody Jenner.
About Kylie Jenner
Kylie appeared in People magazine and Beautiful People with her sister Kendall. She began her modeling career with the Sears Crush Your Style line. She also posed in photo shoots for OK! magazine, Teen Vogue and for photographer Nick Saglimbeni.
She also walked during New York Fashion Week 2011 for the Abbey Dawn Avril Lavigne collection and in the Hello Kitty show in Los Angeles for Forever 21. In 2015 she took part in her brother-in-law Kanye West's fashion show held in New York during the Fashion Week.
In March 2019, Forbes magazine included Kylie Jenner on its list of billionaires, but a short time later it turned out to be fake. Jenner was believed to have become the youngest billionaire in the world at the age of 21, while in fact she owned more than $ 500 million.
In addition to her television career that began with Keeping Up with the Kardashians, Jenner's wealth also comes from her make-up company, Kylie Cosmetics, valued at $ 900 million. Kylie has always kept a small circle of friends which also includes her makeup artist Ariel who is also her hairdresser and manager.
Kylie Jenner