Turbocharging the Audi R8: VF Engineering's Power Boost Unveiled
by
FARUK IMAMOVIC
American tuning house, VF Engineering, has unleashed a performance-boosting package for the Audi R8 V10, R8 V10 RWS, and R8 V10 Plus. Compatible across all the R8 specifications, this innovative tuning enhancement promises to re-energize the classic Audi sports car, adding a new level of performance that will get hearts racing and engines roaring.
Power Performance Enhanced
At the heart of VF Engineering's package is an Eaton TVS2300 compressor equipped with an air-water cooling system. This system effortlessly marries with the R8's 5.2-liter V10 engine, requiring no additional hardware modifications and ensuring full reversibility.
The integration of this supercharger, often referred to as a "screwed" compressor due to its method of compression, results in a jaw-dropping 830 horsepower and 850 Nm of torque when running on 91 octane fuel. VF Engineering employs Eaton's sixth generation TVS2300 supercharger, which features the latest four-blade rotor technology.
This supercharger is linked to a water-cooled cast manifold, and there's additional cooling support from an independent water tank and heat exchangers, ensuring they remain separate from the engine. The result is not just power, but sustainable power that doesn't risk damaging the engine through overheating.
For those seeking a slightly less intense upgrade, VF Engineering offers a marginally weaker package that delivers a still-impressive 800 horsepower. Priced at $31,995, it offers a slightly less punchy alternative for those seeking an upgrade without going to the extreme.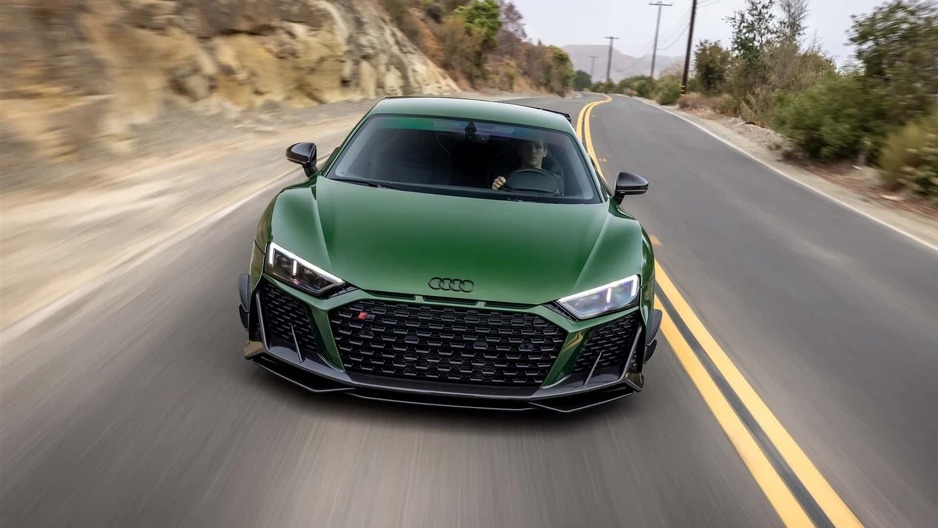 Aesthetic Upgrades with a Color Pop
Power and performance are undoubtedly the main selling points of this upgrade, but VF Engineering hasn't forgotten about aesthetics. For a splash of personality, they offer the option to repaint the Audi R8 in a dazzling bright green.
At a cost of an additional $3,000, this color upgrade provides a fresh, eye-catching look for the classic sports car, transforming it into a unique head-turner. VF Engineering's upgrade package for the Audi R8 series reinvigorates this already stunning sports car, not just by supercharging its performance, but by adding an optional dash of color.
It's an investment in the joy of high-performance driving, ensuring that this classic sports car continues to reign supreme in a world where speed, power, and style matter.