Cadillac Unveils Three Hypercar Prototypes for Upcoming Racing Seasons
by
FARUK IMAMOVIC
| VIEW 149
Cadillac has announced that it will be fielding three differently colored V-LMDh Hypercar prototypes for the upcoming IMSA Championship and World Endurance Championship (WEC) seasons. The two red and yellow prototypes with starting numbers 31 and 01 will make their debut at the first of 11 races of the North American IMSA Championship (24 Hours of Daytona) on January 28, while the blue prototype with starting number 2 will begin competing in the WEC on March 17 at the 1,000 miles of Sebring.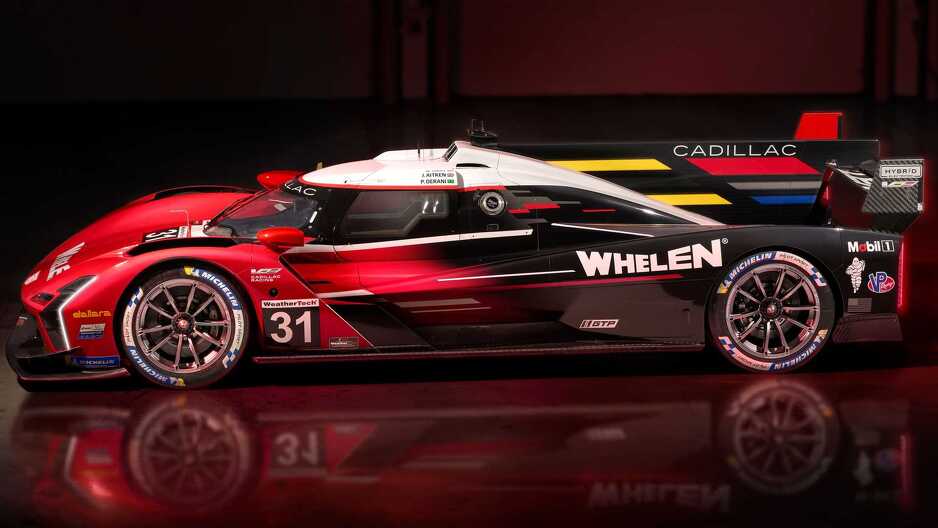 V-LMDh Hypercar: A New Era for Cadillac Racing
The V-LMDh Hypercar prototype that Cadillac will be competing with is driven by a naturally aspirated 5.5-liter V8 LMC55R engine, which, when combined with the hybrid system, has a total power output of 680 horsepower.
The chassis is designed by Dallara, and a 7-speed sequential gearbox is responsible for transmitting power to the wheels. "We're ready to take on the best, and we're especially happy to be back at Le Mans, home to the most demanding race in the world," said Rory Harvey, CEO of Cadillac.
The company is excited to be back in Le Mans, a race that is considered one of the most challenging in the world.
Cadillac's Brand DNA in Racing
Lead exterior creative designer at Cadillac, Chris Mikalauskas, said that the new race car will take into account IMSA and ACO regulations but will still have Cadillac's brand characteristics.
"While the new race car will take into account IMSA and ACO regulations, Cadillac's brand characteristics will be instantly recognisable, many of which are seen on our V-Series vehicles today. "It will artistically combine form and function to influence the development of the forthcoming race car.
Elements of Cadillac's brand DNA, such as vertical lighting and floating blades, will be present throughout". It has also been announced that the blue Cadillac V-LMDh in the WEC will be driven by an experienced trio consisting of New Zealander Earl Bamber and Britons Alex Lynn and Richard Westbrook.
With the new V-LMDh Hypercar prototype, Cadillac is ready to take on the competition and make its mark in the racing world.