Aspark Owl, the world's most luxurious and expensive EV hypercar
by
LORENZO CIOTTI
| VIEW 222
Aspark Owl, at a cost of $ 2.9 million, the most luxurious and expensive EV hypercar in the world
. The entire bodywork was made using only a refined carbon fiber, light and very resistant. The interiors have been entirely handcrafted.
This Japanese hypercar is powered by four electric motors aided by a battery pack and dynamic traction control studied in detail. A synthesis of design, avant-garde and technology.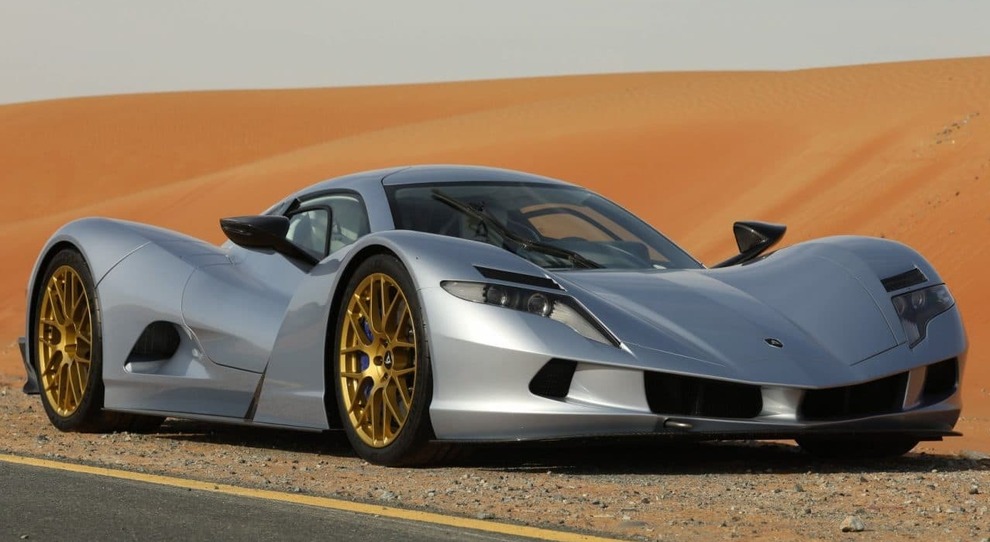 Lithium batteries with a capacity of 64 kWh and a power of 1300 kW and 2012 HP reachable.
The Aspark Owl manages to reach 400 km / with a range of 450 km. Conceived in 2018, the Japanese-made Aspark Owl has the characteristics of a sports car and completely clean energy.
Aspark Owl, the world's most luxurious and expensive EV hypercar
Only 50 examples of this car are expected in the world.
Aspark OWL has a low seat and a driving position which, with fixed seats, can be adjusted by moving the pedal and steering wheel, like on racing cars. The acceleration is particularly striking, with that monstrous torque immediately available at the call of the right foot.
It was commissioned by the Japanese engineering and design group Aspark with a specific goal: to create an electric car capable of going from 0 to 100 km / h in less than two seconds, and starting from a given design.
Each motor is managed by an inverter.
On the front axle each motor is connected to the wheel by a reducer, while on the rear by two two-speed gearboxes. The concept is that the car normally travels in second gear. On the other hand, when you want record acceleration, a safety procedure is engaged which engages the first, increasing the torque.
A Hypercar is a racing car used in the premier class of the endurance world championship starting from the 2021 season and the IMSA WeatherTech SportsCar Championship from 2023. From 2022 they will be used in conjunction with the Le Mans Daytona Hybrid (LMDh).
The regulation was jointly written between the Automobile Club de l'Ouest (ACO) and the International Automobile Federation (FIA). These are Sport Prototype cars, designed to replace the LMP1 cars. Unlike the LMP1 ancestor class, whose rules only allowed prototypes created specifically to race in the category, the cars allowed by the Le Mans Hypercar regulations can be both racing versions of existing road cars, and prototypes designed specifically to race in the category, with the freedom left to the manufacturer whether or not to use hybrid propulsion.