Dani Alves Wife, Joana Sanz, Speaks Out Again Following SA Charges
by
FARUK IMAMOVIC
| VIEW 228
Joana Sanz, model, and wife of Brazilian soccer player Dani Alves, has spoken out again after he was accused of raping a girl in a nightclub in Barcelona
.
"Heart, take so much pain, please" she posted on her Instagram story
.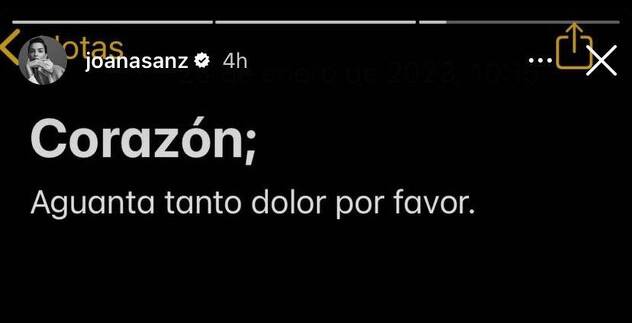 She previously stated that she fully believed in her husband's innocence and added that she knew him well and that he always treated everyone with respect. On Friday night, Joana wrote: "I ask media who are outside my house to please respect my privacy at this moment.
My mother died a week ago and I have barely begun to take on board that she is no longer with me for me to be tormented with the situation of my husband. I have lost the only two pillars in my life".
Alves gave three different statements.
At first, he said that he did not know the girl.
Then he stated that he accidentally found her in the toilet of the VIP section of the club and that there was no contact between them. "I would like to deny it. I love dancing, but without invading the environment of others.
I'm very sorry, but I don't know who this lady is, I don't know her," he said, reports Marca. "I don't like to invade anyone's space, how can I do that to a lady. I don't know who she is. She is hurting my family." After the videos were published, he said that he had s*x with her in the toilet of the club and that she agreed to it.
Alves faces a prison sentence of 4 to 12 years if he is found guilty at trial. The leaders of the Mexican UNAM Pumas decided to remove him from the team because they do not want to tolerate behavior that in any way contradicted the values that the club represents.