Elena Lyons Cardone is one-half of one of America's mightest power couples. Before tieing knot with Grant Cardone,
she was Elena Lyons, but then too, she was a successful model and an actress. The success she sits on didn't come overnight. With her true resilience and grit, she has overcome all her sorrow and horror from her past. But even with all the success and achievement, she hasn't forgotten her roots. She is still a big-hearted small-town girl who is committed to helping others.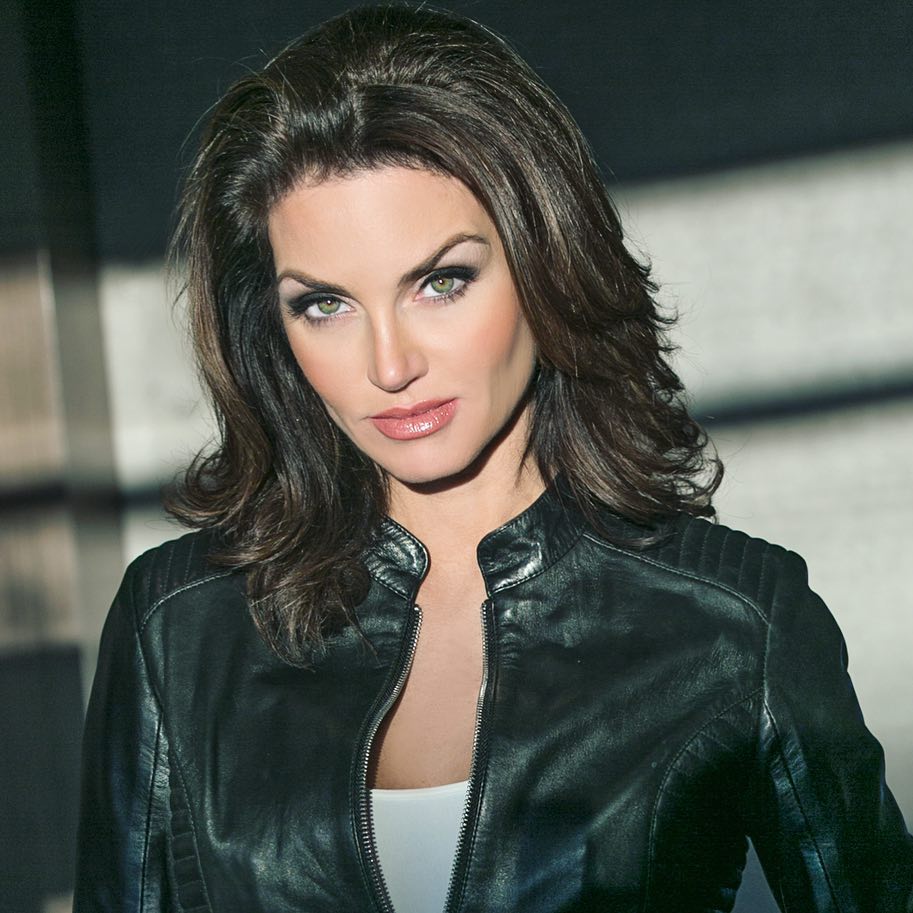 Quick Summary of Elena Lyons
| | |
| --- | --- |
| Born Name | Elena Lyons |
| Birth Place | Spain, Madrid |
| Height | 1.71 m |
| Zodiac Sign | Leo |
| Age | 46 years |
| Marital Status | Married |
| Kids | Two |
| Husband | Grant Cardone |
| Net Worth | $35 million |
Elena Lyons Bio
Elena Lyons is of Spanish roots born in the beautiful city of Madrid on July 27, 1973. However, her looks have deceived many peoples. Looking at her many people guess that she is an American, while some deduce her as a Latino. Well, whichever assumption it is, they are not fully wrong.
Although Elena Lyons was born in Madrid, Spain, she didn't stay there for much part of her life. She moved to America and since then she is living there happily.
Elena grew up in New Orleans, Louisiana where she attended a local high school and graduated from there.
With a deep interest in pursuing her career in the entertainment industry
, Elena made a decision to move to Los Angeles and pursue a career as a model.
A Tragedy in Early life of Elena Lyons
Elena Lyons had to go through a tragic accident when she was just 13 years old.
It was at 4 am when her father woke her up saying, "Elena, Glodie's house is on fire, and Goldie and her mother are still inside." Goldie was none other than her best friend, who lived across the street."
A moment ago Elena was beautifully wrapped in sweet dreams
, and now she was witnessing a real-life nightmare. Elena, her father, and the whole neighborhood helped to put off the flames with buckets and garden hoses. But their strength was no match to the fierce flames.
Elena was helpless; she couldn't do anything but watch the horror of flames consuming her best buddy. When an emergency crew arrived, it was already late.
The whole accident was too much for young Elena, but with the love and care of her family, she gradually recovered from the grief.
Elena Lyons: Career
After moving to Los Angeles, Elena engaged herself into the modeling field. However, the thought of that night could till pierce her heart. Elena Lyons was 17 when she left home seeking a career in modeling and acting field. With her beauty and talent, she soon paved her way in the crowd.
Elena's life was going perfect, she went out and partied, her career was right on track, she never had to chase after a man, but it was all facade. She says, "Underneath that was a lot of pain that I should I have just dealt with and then actually moved on."
Elena Lyons did many commercials and print editorials under the Elite Model fashion brand. Later she also tried her luck on acting. Her one of the first roles in television was playing as Lauren on NBC's USA hight. Elena proved her talent in acting as well. Then she appeared in many shows including Grounded for Life, Two and a Half Men
, and Days of our lives
. She also starred as Marisol in hit television series
The Young and the Restless
.
Elena was also ranked as Maxim Magzine
Hottest 100 in the year 2004.
Despite all the success, the fire when she was 13 still had her burning. She was living a life of pain and grief for so long that, she surrendered herself to alcohol and drug hoping they might ease the pain. But, now Elena has come a long way from that phase. Now she is a wife and a mother of two. She can't change her past, but she has learned a lesson from it.
Not just acting and modeling, Elena Lyons is a wealthy person when it comes to talents. She is excellent at horseback riding
, swimming
, and auto mechanics
too. Along with beauty, Elena is blessed with a huge heart too. She is also a humanitarian too who lives giving back to society.
One time Elena and her husband raised over 100 million dollars for various charities. They are also starting

 their own foundation to narrow their focus and enhance their impact.
Elena Lyons Husband: Grant Cardone
Elena Lyons husband is a very famous personality, probably famous than herself. He is Grant Cardone
who is an American author, motivational speaker, real estate investor and a sales trainer.
Grant Cardone entered the automobile sales right after college. He remained as a CEO of Freedom Motorsports Group Inc
for some time. Later in 2010, he started working with Atlas Media Crop to produce a reality television series called Turnaround King for National Geographic Channel
.
In present Grant Cordoneown and operates several companies: Cardone Acquisitions, The Cardone Group, and Cardone Enterprises.
Not to forget, Grant is an author of several books. His publications are The 10X Rule
, Sell or Be Sold
, The Art of the Deal, How to Create Wealth Investing in Real Estate
and others.
Elena Lyons and Grant Cardone Love Story
Elena Lyons beauty is undeniable. During her days, she had millions of fans, and she still has. But among all of them, Grant Cardone
became that lucky guy to steal Elena's heart.
What drew this couple was the pain they have been carrying for so long. It is usually the happy and merry things that bring two people together, but Elena and Grant's story is very different.
Elena has pain of losing her best friend, the horror she witnessed in such a young age and Grant has a pain of losing his father when he was just a child. Together they were strong, they fought back and made their way to the top.
They got married in a beautiful ceremony in 2004 and started a small world of their own. Started from two, their family has become four now. Elena has two beautiful and lovely daughters, Scarlett Cardone and Sabrina Cardone.
Looking at the happy life they have, it doesn't seem like they have an age gap of 15 years. Well, when love is real, age is just a number.
Elena Lyons Net Worth 2019
Although it is not known how much of net worth Elena Lyons, her husband, Grant Cardone
's wealth is very impressive. Grant
has earned a considerable amount of fortune form his real estate portfolio, companies, royalty from his publications and multiple associations
Elena Lyon's husband net worth amounts to $350 million as of 2019.
Elena Lyons on Social Media
Elena Lyons is quite active on her Instagram and Twitter account, where she posts gorgeous of family and friends and herself.
She also has a website www.elenacardone.com where she expresses herself and her ideas and opinion through blogs, podcast and so on.