90 Day Fiancé star Nicole Nafziger flaunts off her weight loss journey in a quick snap on Wednesday, November 21. Nicole can be seen in a chic crop top and workout pants.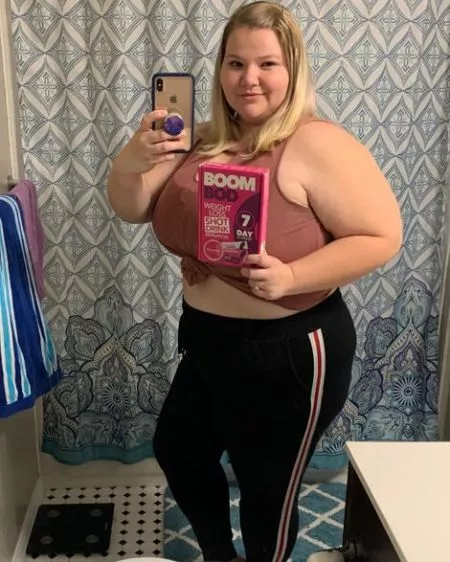 Amidst her fans, she updates about her fitness progress so far, revealing that her ultimate goal, currently, is to be "healthy and comfortable" in her own skin.
The 26 years old former TLC star also mentioned that she's walked down a hard road in the past to "stay consistent with health kicks." Yet, Nafziger noted that she found a good system that ultimately works for her.
In the past several months, she timely shared her documented pictures of weight loss milestones that she's achieved. Last year in October 2018, Nicole admitted that she lost 10 pounds, bringing changes to her lifestyle.
Meanwhile, she'd also applauded her long-distance love, Azan Tefou on helping her to stay positive.
"I fill my Instagram with fitness accounts like @fatgirlfedup and @myadventuretofit to help," Nicole revealed on how she's motivated.
Apart from her fresh snap on her weight loss progress, Nicole also shared "how difficult it is to be away from her partner" on Instagram Stories.
"I just want to be happy with the person that I love. Not many know what it's like to be in a long-distance," she wrote. "For those who are in a LDR. Stay strong my friend."
Source 1