Meet an American actress, Lisa Bonet who legally changed her name to Lilakoi Moon but still, she uses the name Lisa Bonet professionally in 1995. Lisa has gone through many difficulties in her life. During her career, she eloped and married her boyfriend and became the mother of a daughter at the age of 21.
To learn more about The Cosby Show actress's net worth, husband, kids, lifestyle, stay tuned with us.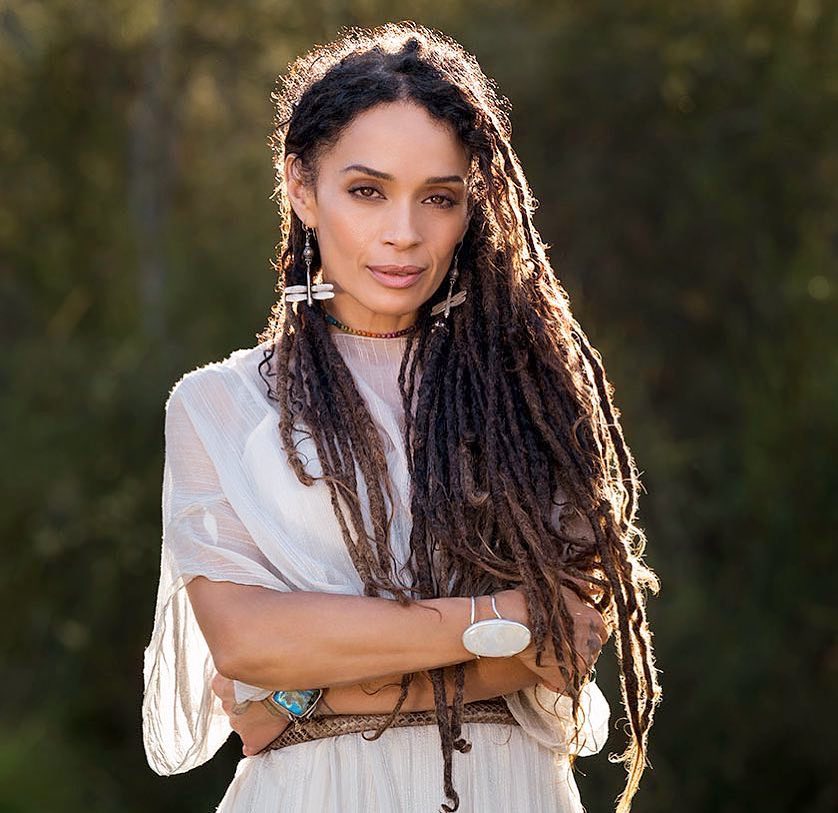 Quick Summary
| | |
| --- | --- |
| FULL NAME | Lisa Michelle Bonet |
| BIRTH | November 16, 1967 |
| EAGe | 51 Years |
| SPOUSE | Jason Momoa |
| ADDRESS | Topanga |
| CHILDREN | Three |
| NATIONALITY | American |
| PROFESSION | Actress |
| EDUCATION | Birmingham High School |
| HEIGHT | 1.57 m |
Lisa Bonet: Net Worth
Lisa Bonet is an American actress and has been acting since the age of 11 in numerous commercial
and made appearances in the child shows. As she grew up, she appeared in many beauty
pageants. She makes her fortune through her acting skill.
As of 2019, Lisa Bonet has an estimated net worth of $10 million.
Lisa lives in a 1600 sq. ft. beautiful home
in Topanga with her kids and husband. However, there is no detail of the cars but we could say that she drives an expensive car.
Career: Television and Movies Roles
Lisa Bonet has been familiar with the camera since an early age and bagged the role of Denise Huxtable on The Cosby Show along with Bill Cosby and Phylicia Rashad which she starred in from 1984 to 1992. In 1987, she took a short break from The Cosby Show to work on the first season of A Different World, which was about Denise's life at college.
Outside of her work on television, she set her career on the big screen as well. Bonet appeared in the horror movie Angel Heart
 directed by Alan Parker. To promote the movie, she went topless for the interview magazine and it gained much attention.
After that, Lisa returned to The Cosby Show but she was fired from the show which the reason being her coming too late shoots and creative differences. During the time, she got pregnant and left the show A Different World.
Later Lisa began to accept at jobs on the straight-to-videos and of made-for-television movies. Then she went on to host Why to Bother Voting? In 1998, she had a supporting role in the film Enemy of The State with Will Smith.
The year 2000, Bonet appeared in the movie titled High Fidelity. Lisa appeared in movies like Biker Boys, Whitepaddy, and Tv show Life on Mars. Also, she guest starred on her husband's TV series The Red Road and Showtime's Ray Donovan in 2016.
Lisa Bonet received Young Artist Award for a best young female star for "Angel Heart" and was nominated three awards for "The Cosby Show."
Lisa Bonet Married to Jason Momoa
Lisa Bonet is married to actor Jason Momoa in October 2017 after being in a relationship for more than a decade. The couple met at Los Angeles Jazz Club back in 2004 and began dating in 2005.
Eventually, the two fell in love and gave birth to their first child, a daughter, Lola Iolani Momoa on July 23, 2007, when she was at age 39. A year later, Liza gave to their second child, a son, and the named Nokoa-Wolf Manakauapo Namakaeha Momoa.
Talking about their age difference, Lisa is 13 years younger than him. Her husband, Jason is a family person who stands for love and family however the situation is. Their relationship proved that age
is just a number
.
Lisa Bonet's Previous Married Life
The Angel Heart actress was previously married to rock star Lenny Kravitz in November 1987. While she was working on the A Different World, she was pregnant so left the series. In an interview, she had said that they both came to from the same background and has the same interest which amazed her.
A month later, she gave birth to their daughter, Zoe Isabella on December 1st, 1988 when at age 21. Unfortunately, Lisa and Lenny's married life lasted for only six years and separated in 1993. She looks back into her life and described her relationship with Kravitz as 'very accelerated time, spiritually and intellectually.'
Bio-Wiki
Born in California on November 16, 1967, Lisa Bonet is 51 years old. He father Allen is African-American and her mother is Jewish and one thing is common between them that is music
. When she was an infant her parents' split and raised by her single mother in Los Angeles.
Later her mother married to another guy and has several half-siblings. She attended Birmingham High School in Van Nuys, California. Later she went on to the Celluloid Actor's Studio in North Hollywood where she studied acting as a major subject.
Social Media and Height
If you are looking for her latest updates then you can find her on social media such as Instagram and Facebook. She is not active on Twitter. You can see her profile where she has flaunted beautiful pictures of herself and with her husband and kids.
Do you agree with his statement that age is just a number in a relationship?
For more updates, follow us on Instagram and Facebook.