Lesly Brown is a wife of a well known American TV host, Pat Sajak from "Wheel of Fortune".  Lesley is an aspiring actress who has also appeared in the game show Wheel of Fortune in three episode during 1997, 2008, and 2010. She is also a nature photographer currently working in Leslie Brown Visible Style.
Pat Sajak an American television celebrity, former weatherman, famous TV show host and best known as the host of American television of game show Wheel of Fortune. Pat Sajak's birth name is  Patrick Leonard Sajak and he was born on October 26, 1946.
Pat Sajak's second wife Photographer Lesly Brown
Early life and career
Lesly Brown was born on 18 February 1965 in the USA to parents, Michael Brown and Maria Brown. Her father is a dentist. She grew up with two sisters, Wendy and Kelly. Lesly Brown is an American and belongs to white ethnicity. 
She completed her Bachelor in television production from the University of Maryland in 1986.
She was interested in a modeling and has 

participated in a modeling competition where she was crowned as "

Miss Georgetown".
She left modeling career to pursue the bachelor's degree in law. But her future had something else to offer her, later she became a famous photographer. In one of her interviews with People Magazine, she told "I left Modelling career to become a professional law practitioner. 
In 1988, she appeared in a Playboy Pictorial called "Women of Washington". Again she appeared in the promotion of Wheel-themed jewelry which was designed by her in 2008.
Married life
Lesly brown Sajak and Pat Sajak have spent 28 years of togetherness, sharing every joy, sorrow and overcoming every problem. 
Pat Sajak and Lesly Brown met for first time in 1988 through mutual friends in California then later fell in love. Lesly was only 24, whereas Pat was 42 when they met for the first time. After Dating for a year they tied the knot on 31st December 1989. Lesly is 19 years younger than her husband, Pat.  She is 53 years old currently.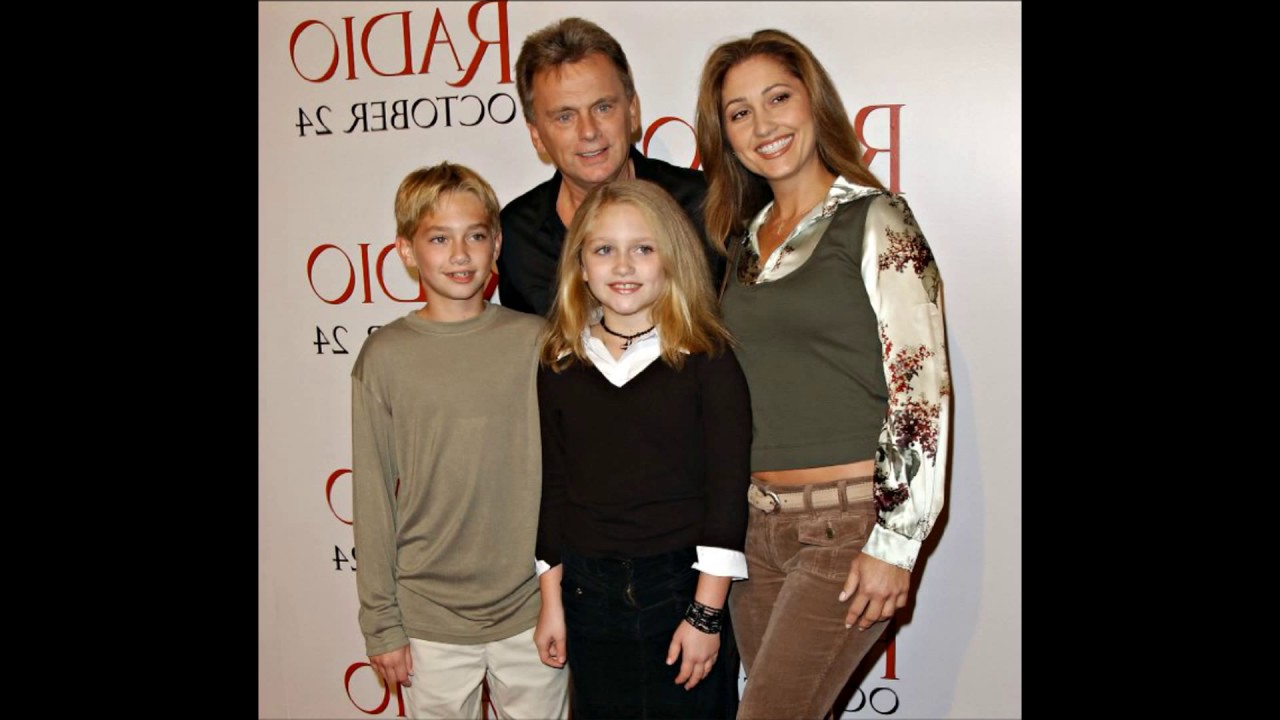 It is found that, During the first meeting, Pat and Lesly did not feel n love at first sight. " There was no electricity. In fact, the subject of Lesly didn't even come to his thought while riding his car back home. 
In one of the magazines, Pat shared " After reaching his hometown Maryland, he and Lesly were frequently in touch with each other. Then their long-distance relationship finally turned into a marriage when they realized they were in love." It was obvious that there was something more going on"
Pat was born on the 26th of October in Chicago. He graduated from Farragut High School in 1964, then went to Columbia College Chicago and worked in a hotel. Probably, he might have never thought he would be a famous host someday back then.
However, most of the people do not know Lesly is not Pat's first wife. He first married to Sherill. Pat and Sherill met for the first time in 1978 and dated for a year and married in 1979. Their marriage lasts for 7 years and ended up with a divorce. 
Pat's first wife Sherill
Lesly Brown Sajak' Kids
Pat and Lesly both are blessed with two adorable kids. After two years of marriage, Lesly gave birth to their first child, a baby boy named Patrick Michael James Sajak on 22nd December 1990.
Again after four years and a few months later they welcomed their second child, a baby girl on 5th January 1995 and named her Maggie Marie Sajak. The family lives in Severna Park, Maryland and also have a second home in Los Angeles.
Patrick Micheal James Sajak and Maggie Marie Sajak (Kids the Lesly and Pat)
Patrick Micheal James Sajak was born on October 26, 1946. Patrick the son of a famous host was found tweeting "I was raised in Los Angeles and Yes I am the son of Pat Sajak Host of the 'Wheel of Fortune.' However, no other information has been found about him.
But there is a lot of information we know about Pat's daughter. Maggie Sajak was born on January 5, 1995. Maggie is a professional singer in the USA. She began playing guitar at the age of 12. Maggie released her first debut song in 2011 "First Kiss," an upbeat country pop song. The music video for "First Kiss" was directed by CMT Music Award-winning director, Trey Fanjoy, in Nashville, Tennessee.
Maggie Sajak has released a new single, 'Live Out Loud.'The track is especially inspired by Muriel Walters, a 16 years old teenage girl who has been battling cancer. She was inspired to write a song about getting the best out of life.
"I wanted to be able to have a positive impact on a patient's life, and make her smile," Maggie Sajak Says in a press release."I also wanted to be able to inspire other patients and even those who are not suffering from cancer to lead a fuller life.
After the song, she has recently released a single song 'Wild Boy.'
Net worth of Lesly Brown
Lesly Brown earns a good amount of money as a photographer. The exact net worth of Lesly Brown is not publicly revealed yet.
According to The Washington Post, Mr. and Mrs. Sajak bought $1.28 million mansion in Severna Park, near Annapolis, Maryland after getting married. Their second home in Los Angles, Calfornia, worth around $ 1.5 million.
Pat Sajak Net worth $45 million and yearly earnings $12 million
However, Pat's net worth is estimated $45 million and earns $12 million a year. He started as a radio personality during the Vietnam War. His net worth is the factor of all his successful business ventures, including his appearance in films such as Airplane and by hosting the talk shows.